Stromae: Playing In USA But Cheering For Belgium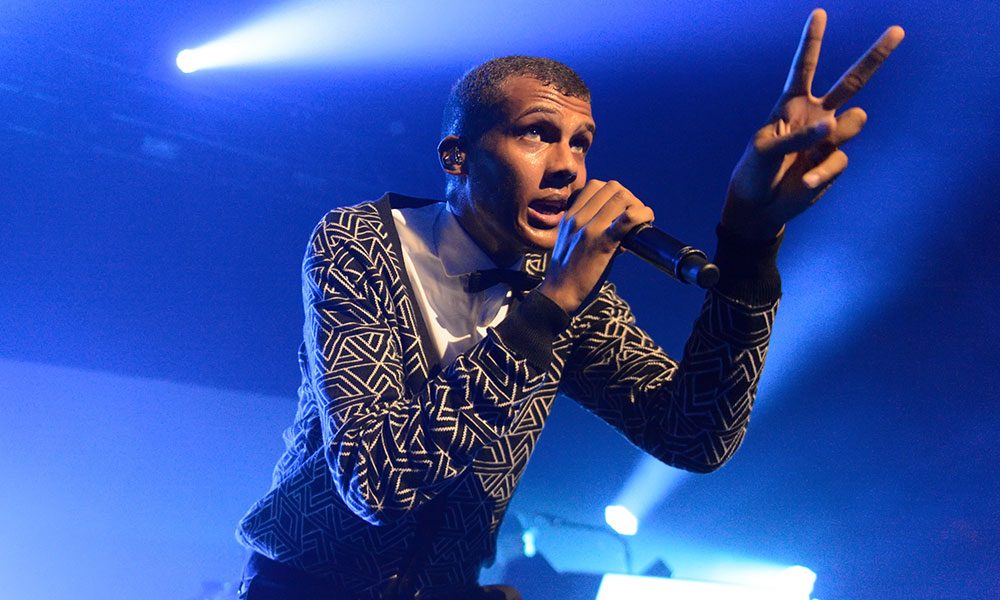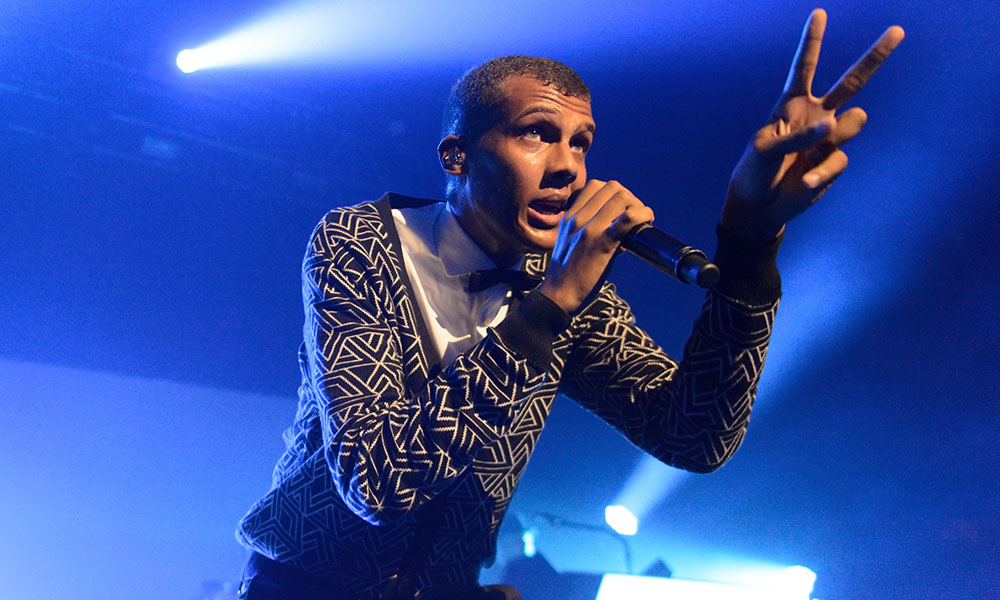 Multi-million-selling Belgian star Stromae, whose 'Ta Fête' is the official Belgium World Cup song, has been winning friends and turning heads on his concert and promotional tour of America. But he finds himself with divided loyalties tonight, when the USA take on his beloved country for a place in the quarter-finals of the competition.
Stromae's current second album 'Racine Carrée,' which includes 'Ta Fête,' has sold an impressive 2.5 million copies worldwide, and has spent more than six months at No.1 in France. The singer/dancer, whose 2010 breakthrough hit 'Alors On Danse' topped the charts across most of Europe, has been on the cover of French GQ magazine, and the self-directed video for his current single 'Tous Les Mêmes' has been viewed nearly 46 million times on YouTube as we write. In the UK, Stromae will play Hammersmith's Eventim Apollo on December 9, his biggest British show to date.
The artist, aka Paul Van Haver, has been getting more Stateside attention than ever on his US visit, with coverage in Time Out New York and a June 16 performance on 'Late Night With Seth Myers.' He also attracted a concert review in the New York Times, no less, for his show at the Best Buy Theatre on June 20. He "can sing and rap with accuracy and fervour, and he's a terrific dancer, tall and slender and in total control," said the newspaper's Jon Pareles. "For all of his pop expertise, Stromae is anything but a factory product."
Just don't ask him to cheer for anything but a Belgium victory against the USA in Salvador, Brazil, tonight.
Format:
UK English