Sylvan Esso Premieres New Single, 'Your Reality'
The electropop duo unveils a new direction with their song.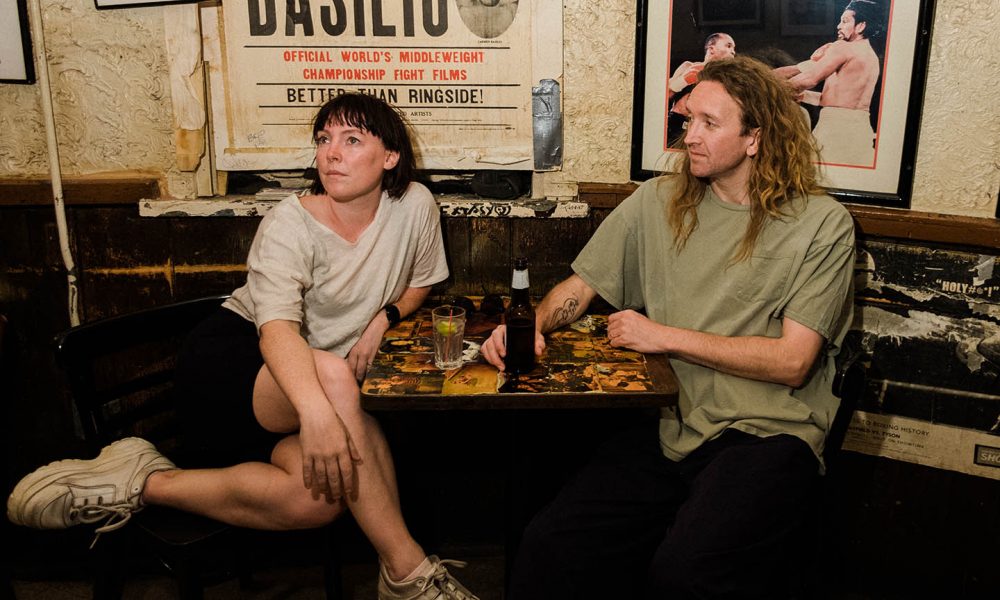 The premiere of Sylvan Esso's song "Your Reality" not only offers an opportunity to hear more from the married Durham, NC electropop duo, it also suggests that they've begun down a whole new path. According to Nick Sanborn and Amelia Meath, the three albums Sylvan Esso has released up to now represent a kind of trilogy. And now that it's been completed, the duo has made the most of the juncture to do something fresh and different.
While Sylvan Esso's sound could never have quite been considered conventional to begin with, it's easy to hear the new directions the pair are starting to explore. When the cyclical, polyrhythmic lines and syncopated grooves of Nick Sanborn's electronics bump up against the cool, intimate vocals of Amelia Meath, something unlike any of Sylvan Esso's previous outings emerges.
Gabriel Kahane's edgy, propulsive string arrangement adds even more colors to the palate as it shoots through the track's complex layers of synths and vocals. And the unusual lyrical approach makes grappling with metaphysical and existential questions sound like a hell of a lot of fun.
Sylvan Esso - Your Reality (Official Audio)
The song arrives while the duo is on a hard charge bringing their music to the masses on their summer tour. A batch of dates with ODESZA finds Sylvan Esso making some heavy-duty festival appearances including Electric Forest, Life is Beautiful, and even the Newport Folk Festival.
Arenas and amphitheaters full of fans around the country will be getting their first exposure to Sylvan Esso's latest musical evolution in the coming weeks, and the duo has also completed a taping of Austin City Limits to bring the music to an even wider audience via television.
If you're among the many who turn out for the upcoming Sylvan Esso shows, be prepared to hear something head-turning and new along with the old favorites.