Watch Sylvan Esso's Tiny Desk (Home) Concert
Amelia Meath and Nick Sanborn performed a set from their home in Durham, NC in support of their new live album and concert film, 'WITH'.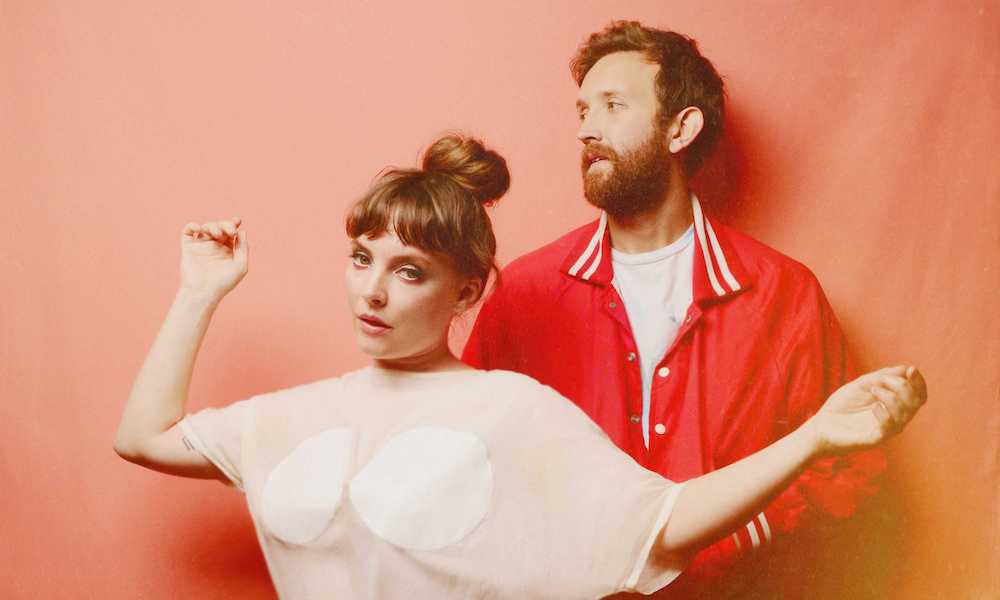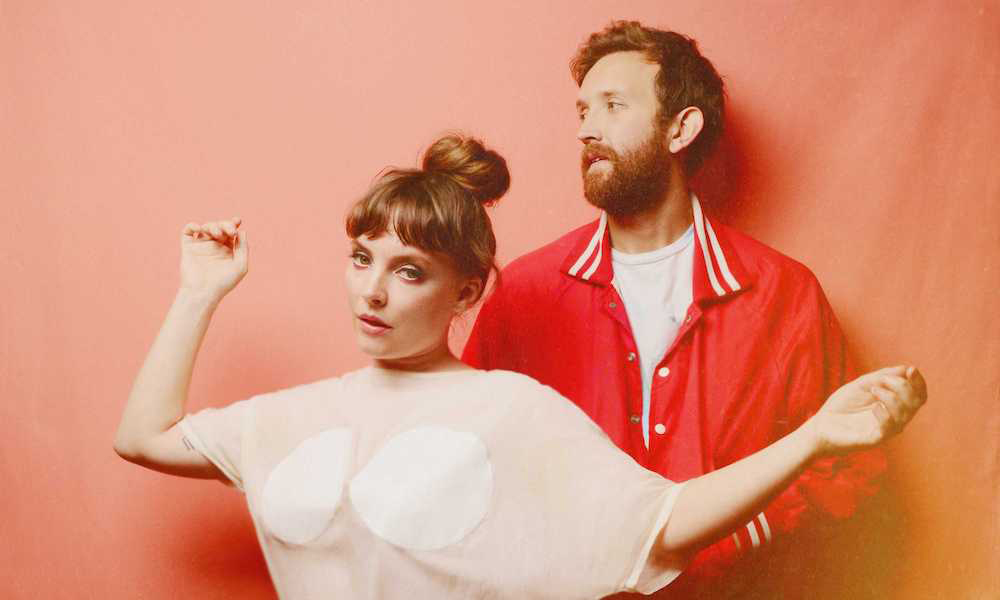 Amelia Meath and Nick Sanborn, who together make up Sylvan Esso, performed an intimate three-song set from their home in Durham, NC for NPR's Tiny Desk (Home) Concert series. The couple appeared in support of their new concert film and accompanying album, WITH.
Sylvan Esso: Tiny Desk (Home) Concert
The duo performed 'Die Young', 'Rewind' and 'Radio', all off their 2017 sophomore album, What Now. Backed by a drum machine, Sanborn manned the modular synth, while Meath provided nimble vocals.
Sylvan Esso's performance comes on the heels of Meath's collaboration with Local Natives on a reworking of their song 'Dark Days', off 2016's Sunlit Youth. Meath also joined the band on Jimmy Kimmel Live! to perform the track, ahead of the country's COVID-19-induced lockdown.
In a statement, Local Natives said that the performance, "Now feels like a distant memory from a bizarre alternate reality. Despite the looming anxiety of those final pre-quarantine days, that performance felt especially cathartic for us and was made all the more poignant by having Amelia on stage with us. She not only lent us her incredible voice but she wrote a beautiful new verse that taps into the nostalgia and the longing we all feel for a different time." The original version of 'Dark Days' features the vocals of Nina Persson (of The Cardigans).
Just weeks ago, the electro-pop duo premiered their concert film WITH on YouTube, while they surprised fans with an accompanying live album of the same name, via Loma Vista Recordings.
Both the album and film capture the final two nights of the band's 2019 WITH tour at the Durham Performing Arts Center, in which Meath and Sanborn were joined by a 10-piece band. The film also offers a behind-the-scenes look at the musicians as they prepare for the tour. The 16-track live album spans material from Sylvan Esso's two studio albums – their self-titled 2014 debut and their acclaimed 2017 LP, What Now.
WITH is available now from Loma Vista Recordings. Buy it here.
Format:
UK English