Rising Rock Singer TALK Returns With New Song 'Wasteland'
The track will be featured on his debut album, 'Lord of the Files & Birds & Bees,' out October 20.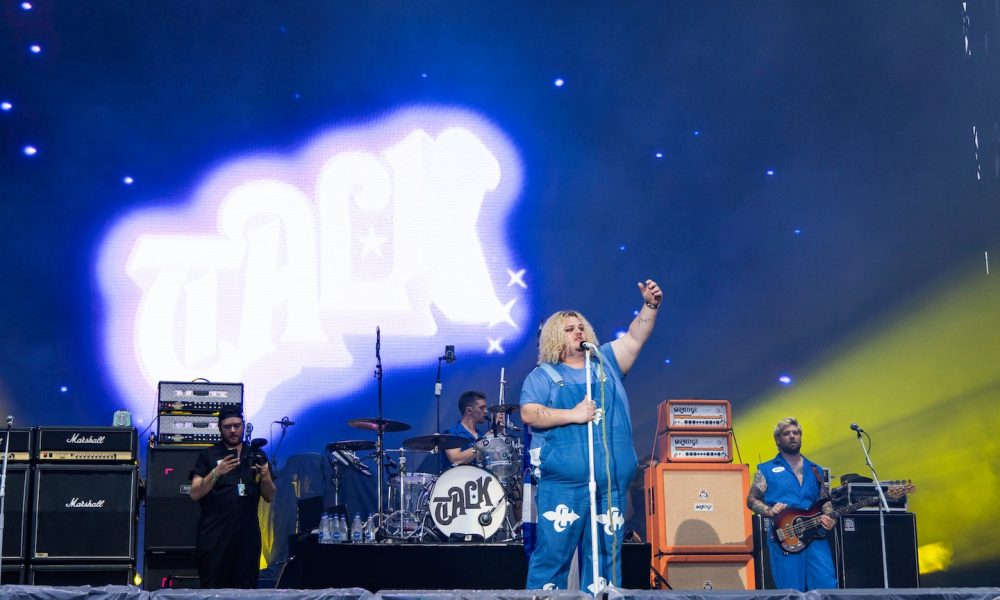 Ahead of his debut album, Lord of the Files & Birds & Bees, TALK has released his new single, "Wasteland" via Capitol Records/Range Music today.
Throughout "Wasteland," the track offers an authentic rock sound as the drums and guitar blend seamlessly into a cohesive whole. "Wasteland" serves as a track that encourages the listener to find an escape from reality with someone they trust, leading to a taste of something new. "Do you want a taste of freedom/ I'll take you to the wasteland/ Where you can't be chased by demons/ I'll take you to the wastelands," TALK sings.
TALK - Wasteland (Lyric Video)
"Wasteland" will be featured on TALK's debut album with previously released songs, "A Little Bit Happy" and "Afraid Of The Dark." Lord of The Files & Birds & Bees was executive produced by prolific songwriter/producer Justin Tranter, who has worked with artists such as Justin Bieber, Selena Gomez, Halsey, Fall Out Boy, Imagine Dragons, and many more.
Justin stepped in shortly after hearing TALK's vocals on his viral single, "Run Away To Mars." "I was sent TALK's first single, 'Run Away To Mars,' a day after it came out and I was blown away. I immediately wanted to write with him. He is vulnerable, he is rock 'n roll, and he's a SINGER—in all capital letters," Justin said.
With the combination of TALK's powerful vocals and the genius mind of Justin Tranter, "Wasteland" in addition to the release of Lord of The Files & Birds & Bees, rock music might never be the same again.
Continuing a rapid ascent to the forefront of popular music and culture worldwide, multi-instrumentalist TALK recently climbed to No.1 at AAA Radio with his breakthrough smash "Run Away To Mars." The record, also released via Capitol Records and Range Music, notably marked his first No.1 at the format, speaking to the song's sustained success in 2023. Billboard chronicled his achievement as "the latest act to score a first No.1 on Adult Alternative Airplay."