Watch Tame Impala Perform On NPR's Tiny Desk At Home
Australian musician Kevin Parker reimagines songs from his critically acclaimed album 'The Slow Rush.'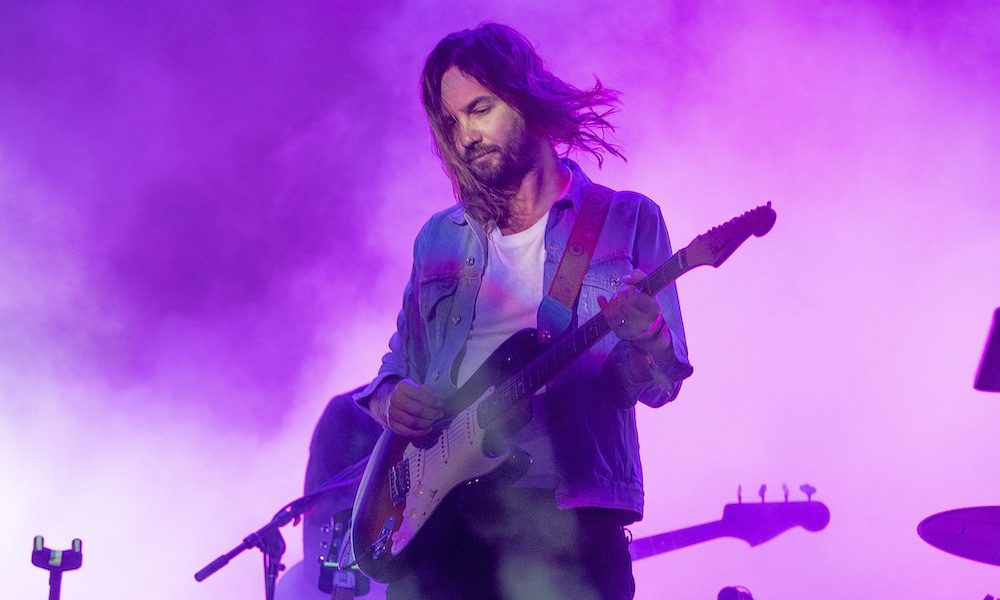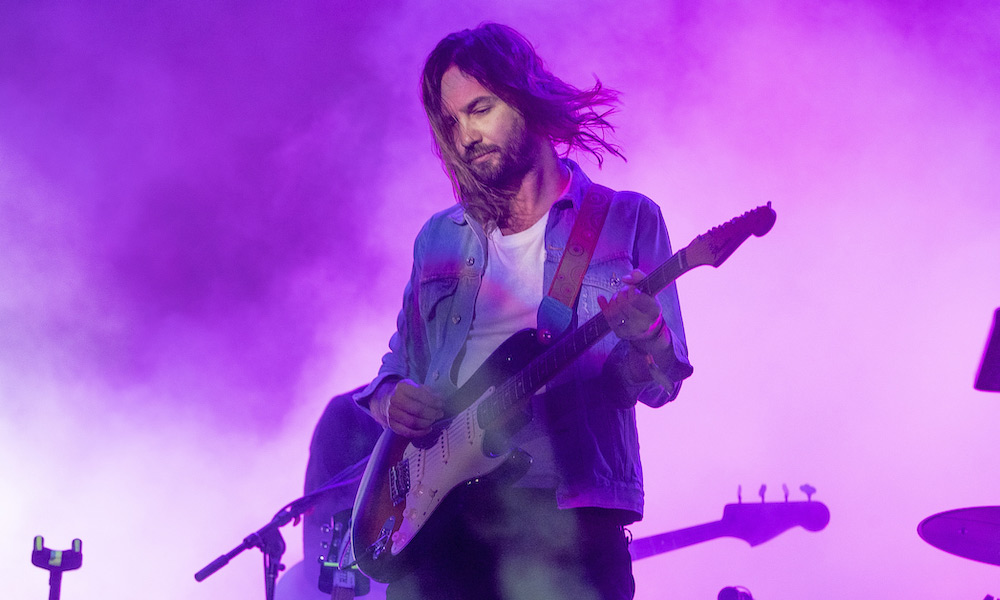 Tame Impala, aka Kevin Parker, is the latest performer to appear on NPR's Tiny Desk at Home concerts. Typically, the Australian musician records by himself, but he decided to recruit two fellow musicians to make what he calls "Tame Impala Soundsystem."
"I'll get Jay (Watson) and Dom (Simper) and we'll do this kind of electronic jam with heaps of equipment around us and we'll recreate the songs with samplers and sequencers," Parker said. "I've wanted to do something like this for a while and thought Tiny Desk would be the opportunity to do it."
The video shows the team in his home studio surrounded by keyboards, synthesizers, a DJ mixing board, and a single maraca, recreating two songs off of Parker's latest album, The Slow Rush, "Breathe Deeper" and "Is It True," and a single released in 2019 titled "Patience."
Tame Impala: Tiny Desk (Home) Concert
Unlike most of the videos recorded at home seen during quarantine, this features multiple angles, one camera handheld and moving about to show off their impressive gear. It gives audiences at home a fly-on-the-wall perspective into one of Parker's at-home jam sessions.
Tame Impala released his critically acclaimed album The Slow Rush back in February, which was met with glowing reviews. "The Slow Rush is an extraordinarily detailed opus whose influences reach into specific corners of the past six decades, from Philly soul and early prog to acid house, adult-contemporary R&B, and Late Registration," wrote Pitchfork.
With touring being put on pause, Parker has been keeping busy during quarantine, releasing a new psychedelic visual for "Is It True," and collaborating with other artists including his latest remix of 070 Shake's "Guilty Conscience," and guesting on The Streets' "Call My Phone Thinking I'm Doing Nothing Better."
Parker has worked with Mark Ronson, Lady Gaga, and many others outside of his work as Tame Impala.
Other artists have also been putting out their own remixes of Parker's music including another multi-talented producer-artist, Four Tet, who released his own ethereal rendition of Tame Impala's "Is It True."
The Slow Rush can be bought here.