Watch Taron Egerton, Giles Martin Discuss Elton John Biopic 'Rocketman' In Behind The Scenes Video
"I don't think anyone else could have played Elton John," Giles Martin says. "It is Taron's role."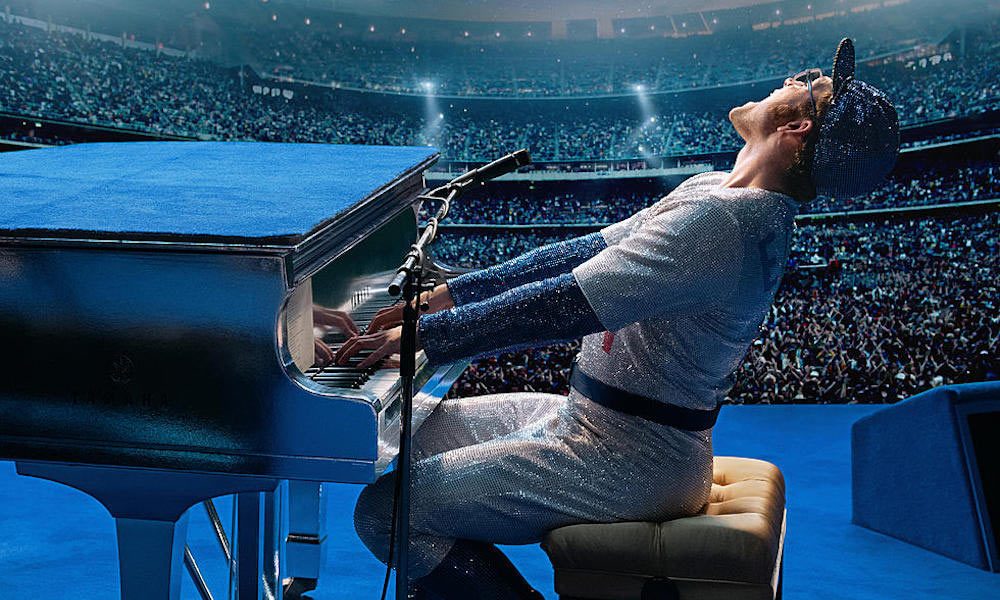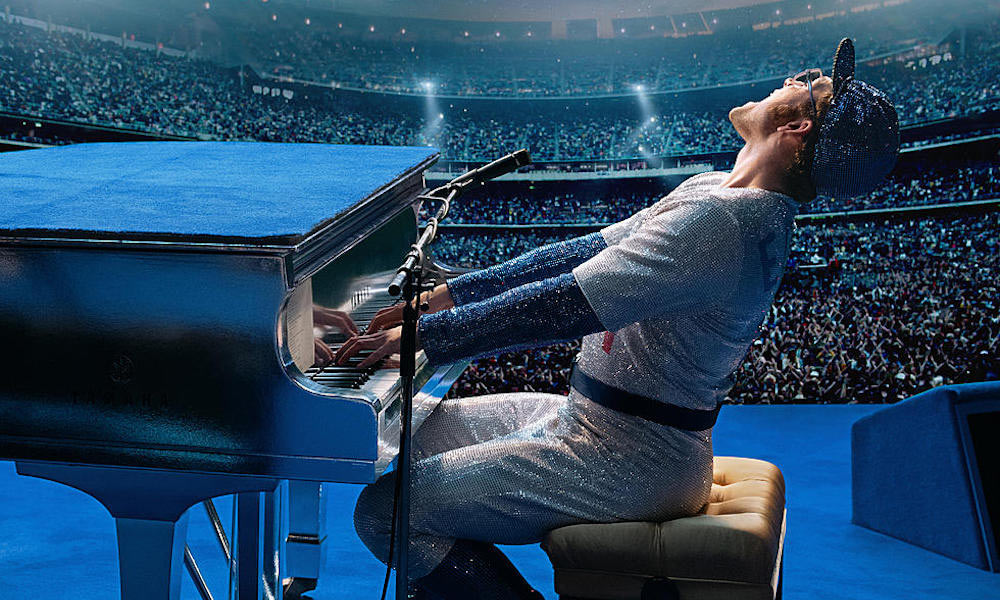 Rocket Pictures and Paramount Pictures, the makers of the new Elton John biopic, Rocketman, have shared a new behind the scenes video wherein male lead Taron Egerton, director Dexter Fletcher and musical director Giles Martin discuss the making of the film, which is due in cinemas before the end of May. You can watch the video above.
Rocketman (2019) - Taron Egerton is Elton John in ROCKETMAN - Paramount Pictures
"Elton said 'I don't think I've heard anyone sing my songs better than Taron'", Giles Martin reveals. "The great thing about Elton is he wants Taron's interpretations of his songs and I don't think there's anyone else in the world who could have played Elton [in Rocketman], it is Taron's role."
"Taron's an actor of remarkable range", adds Dexter Fletcher. "He's actually singing in the film and he's so convincing, his voice is incredible."
"The thing about playing someone who is so beloved, all we can do is give our heartfelt interpretation of his life and his music", Taron Egerton says, reflecting on playing the legendary singer-songwriter.
"Elton's songs have defined moments in peoples' lives, so it's been the greatest joy of my professional life making this film."
Rocketman has been described by Egerton as a "fantasy musical" rather than a straightforward biopic, while the trailer boasts that the film is "based on a true fantasy".
"It's actually his songs used to express important beats in his life at emotional moments," the actor previously told The Daily Telegraph. "He's not the only character that sings. It's going to be fun."
As uDiscover Music previously reported, Tom Hardy originally took up the lead role for the long awaited movie in 2013 but he eventually pulled out after he struggled with the singing in the film. "I'm not a singer. I have no idea really. I'm really trying because of Rocketman but it's hard to open my mouth in that way," he said at the time.
Rocketman follows the music icon's journey as he prepares to release Honky Chateau, his 1972 breakthrough album. It also features Jamie Bell star as Elton's songwriting partner Bernie Taupin and Bryce Dallas Howard as his mother.
Explore Our Elton John Artist Page.
Format:
UK English