Taylor Swift Goes No.1 Country Again With 'Love Story (Taylor's Version)'
The new version is Swift's first to open atop the Billboard country chart, and her eighth No.1 on that survey overall.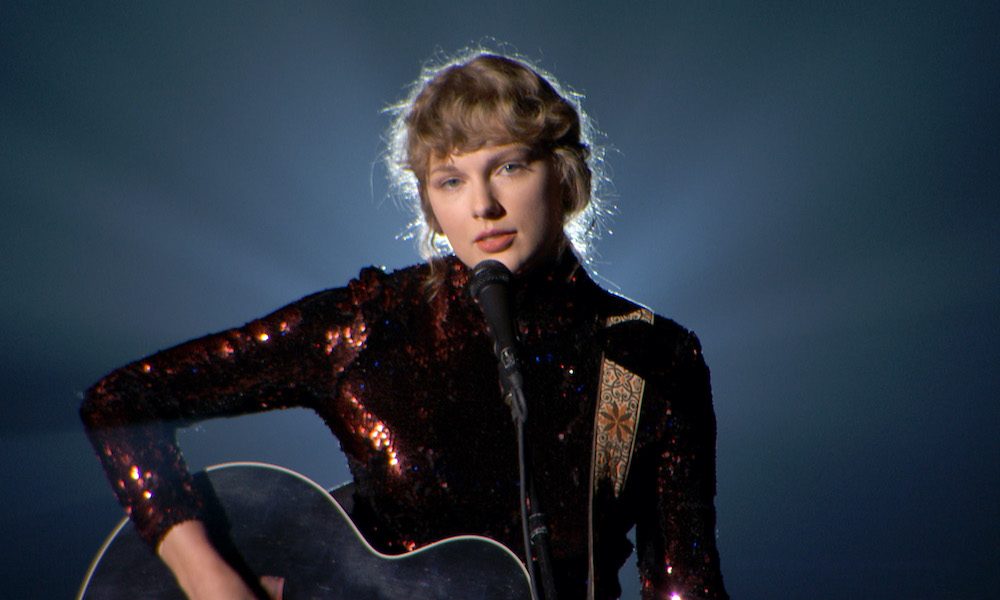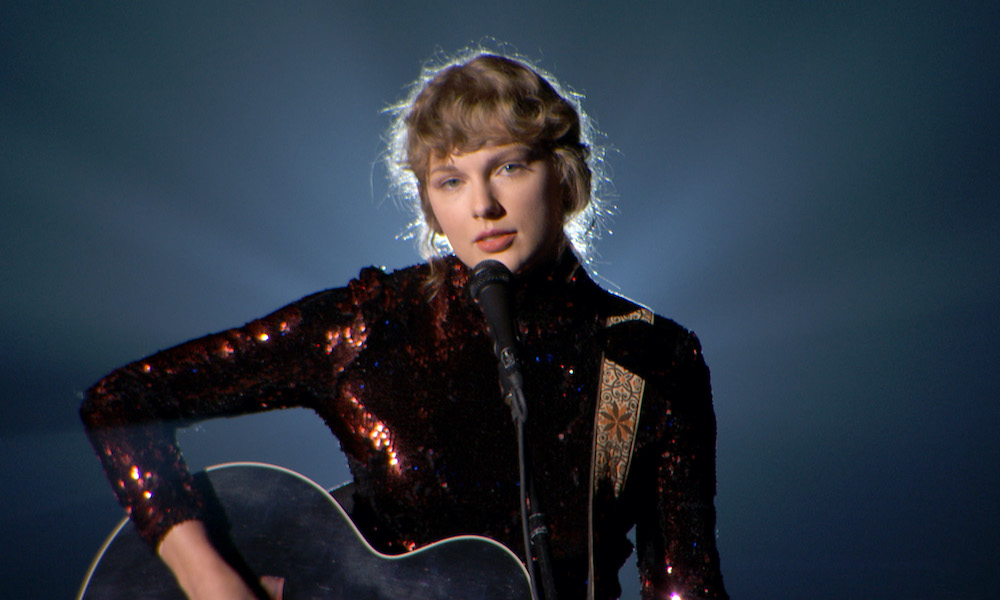 Taylor Swift's "Love Story (Taylor's Version)" has added to its achievements by debuting at No.1 on Billboard's Hot Country Songs chart dated February 27.
The re-recording of her 2008 hit was already outperforming the original in terms of audio and lyric video streams, and now gives the superstar another first in her stellar career. The new version is her first to open atop the Billboard country chart, which is calculated from combined airplay, sales and streaming data.
"This is my first time having a No.1 debut on the Billboard Hot Country Songs chart, and I'm so grateful to the fans for making this a possibility," she tells the magazine. "They're the ones who emboldened me to reclaim my music, and they really showed up this week to see it through. It blows me away that they've sent a song to No.1 that had its first life over a decade ago. I couldn't be happier that it happened now and in this way."
It's Swift's eighth No.1 on the chart, one of which was with the first recording of the track from her Fearless album. That single topped the countdown for two weeks in November 2008 and went on to eight-times platinum status in the US, seven-times in Australia and double platinum in the UK.
As Billboard reports, it's only the second time that a song has topped the country chart twice in different iterations by the same artist: Dolly Parton's 1974 original of "I Will Always Love You" was followed to the top by an updated 1982 reading.
Although "Love Story (Taylor's Version)" is not being actively promoted to country radio, Swift thus returns to the genre's chart summit for the first time in some eight years, since "We Are Never Getting Back Together" achieved the feat before her transition to a pop-based sound. The new track is only the eighth to open at No.1 in the 63-year history of the all-encompassing country chart.
"Love Story (Taylor's Version)" is on Fearless (Taylor's Version), which can be pre-ordered here.
Listen to the best of Taylor Swift on Apple Music and Spotify.