Taylor Swift Joins TikTok With 'Red (Taylor's Version)' Vinyl Announce
'Red (Taylor's Version)' is out November 19.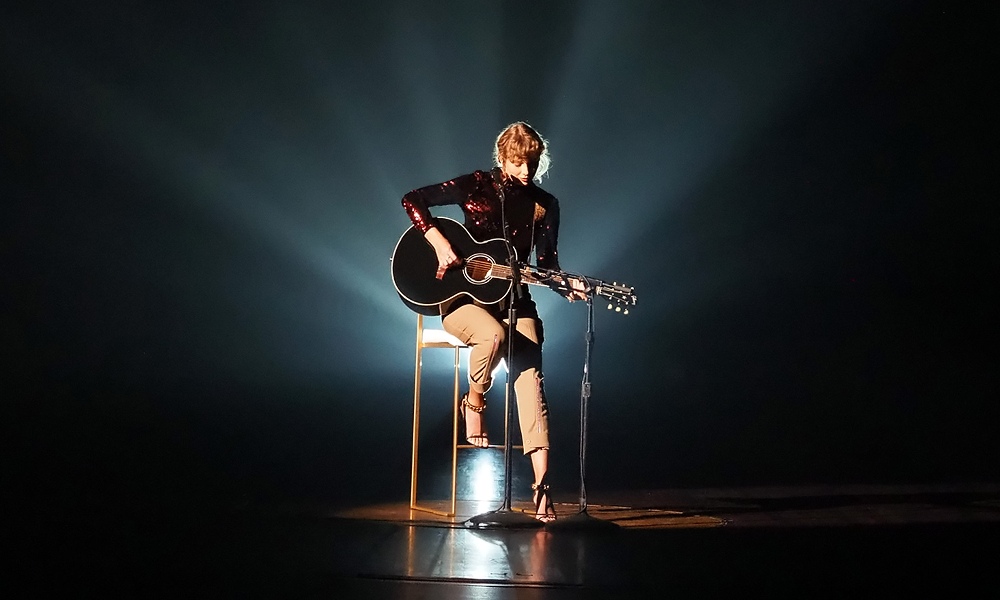 Taylor Swift has created a TikTok account and posted her first-ever video. To the tune of UK rapper Dave's "Screwface Capital" and its line "My outstanding payments swift like Taylor," Taylor cycles through aesthetics based on her most recent releases–folklore, evermore, Fearless (Taylor's Version), and now, Red (Taylor's Version), which she announced is coming out on vinyl on November 19.
Taylor is primed to receive a warm welcome from the massive community of Swift-lovers on TikTok. With over 1 billion video views on 181k video creations, the #swifttok tag is one of the internet's premier destinations for Taylor-related discourse. Using the tag, Swift fans on TikTok post performance and interview clips of the artist.
Earlier this month, Swift shared a teaser on social media with a series of jumbled letters emerging from an animated fault that confirmed Phoebe Bridgers and Chris Stapleton as collaborators on her upcoming re-recorded version of Red. The singer-songwriter previously announced that Ed Sheeran would also be a guest on the album.
Sheeran appeared on the original Red album and confirmed in a recent interview he'd re-recorded his duet part for the song "Everything Has Changed."
The word teaser also revealed a few other clues regarding certain tracks that would appear on Red (Taylor's Version) including the 10-minute version of "All Too Well" and "Ronan," an iTunes exclusive track that Swift dedicated to four-year-old Ronan Thompson's who died from cancer. Billboard previously confirmed that Swift was able to re-record the song for her version of Red with the permission of Ronan's mother.
The teaser is very similar to the one Swift shared ahead of her re-recorded version of 2008's Fearless, which also featured scrambled words from a vault and confirmed her collaboration with Keith Urban.
"Musically and lyrically, Red resembles a heartbroken person," Swift previously shared about the release. "It was all over the place, a fractured mosaic of feelings that somehow all fit together in the end. Happy, free, confused, lonely, devastated, euphoric, wild, and tortured by memories past."