Tears For Fears Still 'Rule The World' With New Greatest Hits Album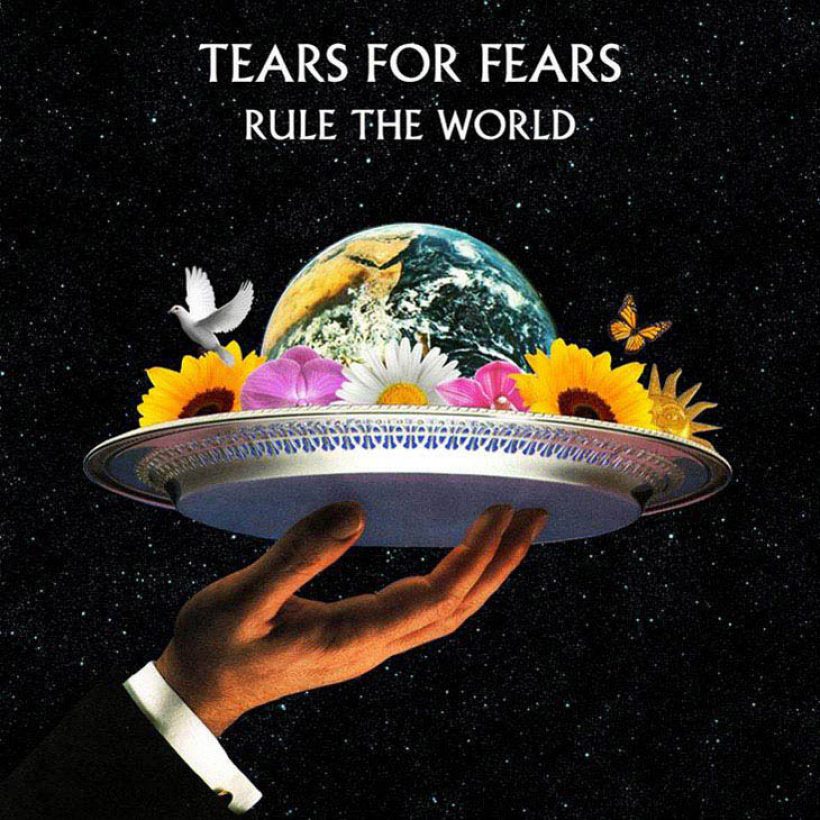 Following a sold-out summer arena tour highlighted by their triumphant UK return in front of 65,000-plus fans as special guests of The Killers during British Summer Time Festival at Hyde Park, Tears For Fears – Roland Orzabal [vocals, guitar, keyboards] and Curt Smith [vocals, bass, keyboards] – close out 2017 with the release of their first career-spanning Greatest Hits album, Rule The World.
Released via UMe on 10 November 2017, the 16-track Rule The World features classics such as 'Everybody Wants To Rule The World,' 'Shout,' 'Mad World,' 'Head Over Heels,' 'Woman In Chains,' and more, but it also boasts the first original music from the duo since 2004. This year, they recorded two new tracks—'I Love You But I'm Lost' and 'Stay' —for inclusion on the collection. The single 'I Love You But I'm Lost' bristles with the enigmatic energy of classic Tears For Fears, while the subtle acoustic 'Stay' ranks among their most emotional fare. Both fit comfortably alongside the anthems that have defined three generations.
Beyond selling 30 million albums worldwide, performing to countless sold out audiences, and winning various awards, the DNA of Tears For Fears — Roland Orzabal and Curt Smith — remains embedded within three generations of artists. Quietly casting a shadow over rock, hip-hop, electronic dance music, indie, and beyond, their music has been sampled by The Weeknd, David Guetta, Drake, and more, while getting covered by Lorde, Adam Lambert, Ally Brooke Hernandez, Gary Jules, and Disturbed, to name a few. Meanwhile, classic songs figure prominently everywhere from The Wire and Donnie Darko to Straight Outta Compton and Mr. Robot.
Tears For Fears - Everybody Wants To Rule The World (Official Music Video)
Representing an inimitable intersection of pop palatability, clever and cognizant lyricism, guitar bombast, and new wave innovation, their catalog spans a string of classic album, namely the gold-certified debut The Hurting [1983], quintuple-platinum BRIT Award-winning Songs from the Big Chair [1985], and Seeds of Love [1989].
The latter proved to be Orzabal and Smith's last collaboration together until Everybody Loves A Happy Ending in 2004, which rekindled the creative fire between them. Breaking another quiet spell, the boys engaged in a three-year touring whirlwind across North America, Japan, South Korea, Manila, and South America beginning in 2010. 2013 saw them return with their first recorded music in a decade: a cover of Arcade Fire's 'Ready to Start.'
The CD and vinyl editions of Rules The World will be released on 10 November. Scroll down to read the full tracklist and pre-order here.
Tears For Fears: Rules The World
'Everybody Wants To Rule The World'
'Shout'
'I Love You But I'm Lost'
'Mad World'
'Sowing The Seeds Of Love'
'Advice For The Young At Heart'
' Head Over Heels'
'Woman In Chains'
'Change'
'Stay'
'Pale Shelter'
'Mothers Talk'
'Break It Down Again'
'I Believe'
'Raoul And The Kings Of Spain'
'Closest Thing To Heaven'
Format:
UK English