The Killers Premieres 'The Getting By II' Video From 'Pressure Machine' Deluxe Edition
The expanded version of the band's hit seventh album features reworkings of its original songs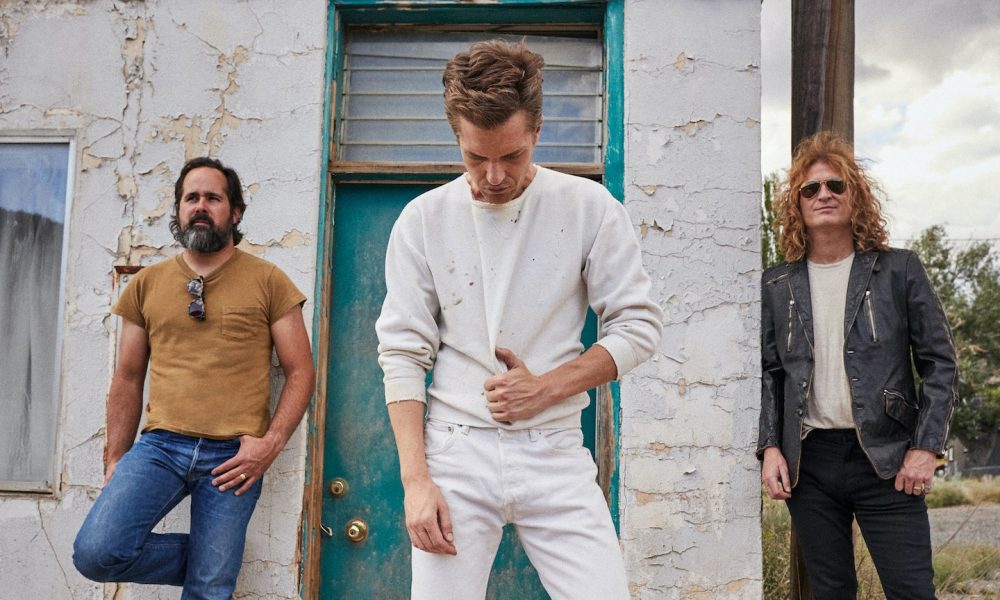 The Killers has today (March 25) released an expanded, deluxe edition of its acclaimed seventh studio album Pressure Machine, and premiered a new video for "The Getting By II."
The new version of the band's 2021 album features newly-realized, reimagined versions of select songs from the album, framing the stories they tell in different sonic colors.
Album opener "The West Hills" gets both a stripped-back, acoustic reworking, as well as a ghostly choral rendition. The Phoebe Bridgers-featuring "Runaway Horses" is reimagined with a full band, while the album closer "The Getting By" is revamped in four different styles. Each one highlights what The Killers do best – perfect choruses, stadium-ready melodies, and the soaring instrumentation that has made them one of the most beloved bands of the last two decades.
"The Getting By II" speeds up the original into a gleaming, euphoric track that erupts into a stadium-sized anthem. The visuals feature the band performing the track with a choir in a rural setting on one half of the screen while, on the other, scenes of small-town life play out.
The Killers – The Getting By II
Like the original record, the updated Pressure Machine songs were co-produced by The Killers alongside Shawn Everett and Foxygen's Jonathan Rado. Originally released in August of 2021, Pressure Machine marked the band's seventh No.1 record in the UK. It also topped Billboard's Top Rock Albums chart in the US.
Announcing the deluxe edition of the album last week, The Killers also announced a live film entitled Notes From A Quiet Town. Set in frontman Brandon Flowers' hometown of Nephi, Utah, it featured three stripped-back performances from the band and the stories of locals from the town. The film can be viewed on Facebook.
The Killers is also preparing to head out on tour in support of Pressure Machine, with dates kicking off in Las Vegas on April 15. The tour will then move to Mexico, the UK, and Europe, before returning to North America in August. More information and the complete list of dates are available on the band's official website.