Listen To The Lathums' Festive Christmas Anthem, 'Krampus'
The song was inspired by BBC show 'Inside No.9.'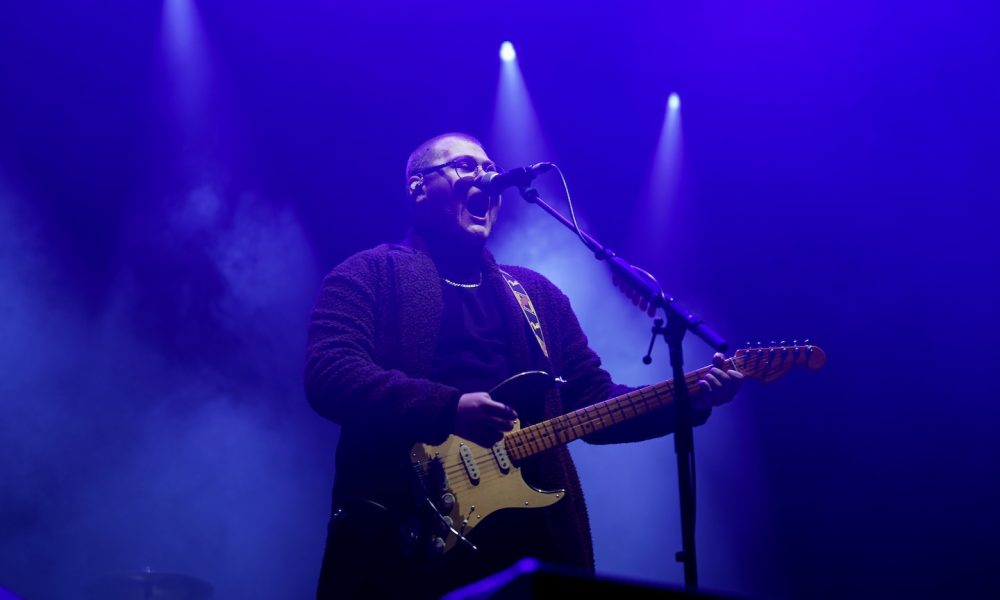 The Lathums have shared "Krampus," a new Christmas single, ahead of the festive season. The song was inspired by the BBC's dark comedy series Inside No.9's "The Devil Of Christmas" episode from 2016.
"It was about halfway through the first lockdown when Johnny [Cunliffe] played the bassline in rehearsals and I thought it sounded like a Christmas song," says frontman Alex Moore of the holiday single. "Scott [Concepcion] and I had been round at his house watching the Inside No.9 Christmas special, which is where I found out about the horror of Krampus. If we were to do a Christmas song, I wanted to do it with that dark side."
He continues: "I am not a massive Christmas fan, but always eventually get my paper hat on and join in the fun, I can't help it. After the year we've had we've got so much cause to celebrate, so this single is one last 'thank you' to everyone that's supported us for the year. See you all, even bigger and better, in 2022."
The Lathums have plenty to celebrate. Last month, the band scored its first UK No.1 album with its debut album How Beautiful Life Can Be.
The Wigan outfit has topped the Official UK Albums Chart, taking the top spot from last week's No.1, Drake's Certified Lover Boy.
The Lathums' frontman Alex Moore told OfficialCharts.com: "We're four friends from Wigan who just love making music and are at No.1 with our debut album – it'll take a while for this one to sink in. It proves what's possible for young, British artists with a pure-at-heart ambition to reach people with songs like ours, making friends every step along the way, and finding that dreams can come true.
"How Beautiful Life Can Be is about seeing the good in things, holding on, and coming through difficult times with a smile at the end. Today our smiles couldn't be any wider. Thank you."