The Lathums Detail Debut Album, Release 'The Great Escape'
The band's debut album, 'How Beautiful Life Can Be,' is out September 24.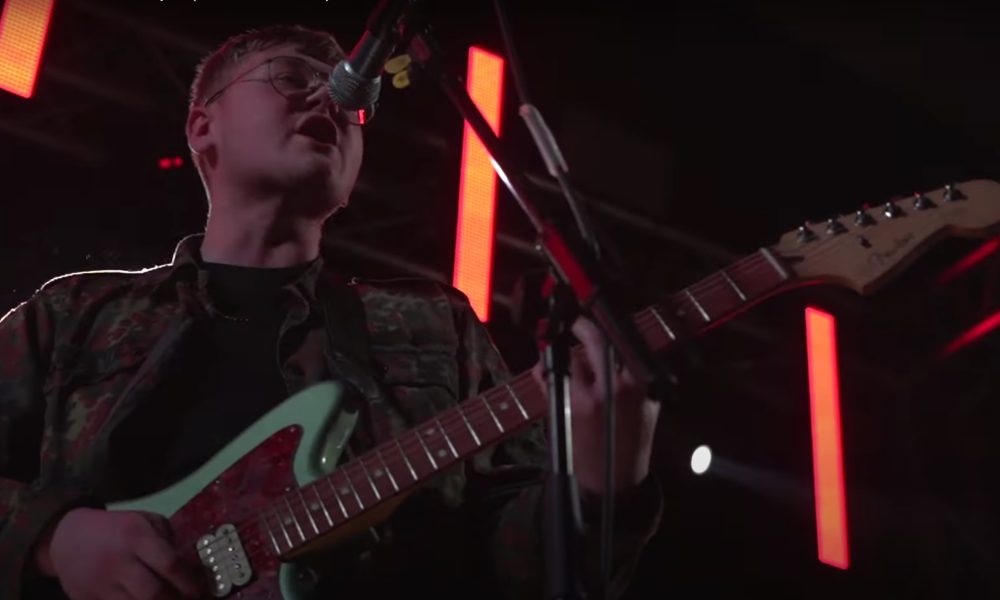 The Lathums have announced details of their debut album, How Beautiful Life Can Be. To celebrate the forthcoming release, the band shared a video for new single "The Great Escape."
The first full-length LP from the Wigan band is set to arrive on September 24 via Island Records and comes after they shared the title track last month. The album was recorded at Liverpool's Parr Street Studios and produced by The Coral's James Skelly and Chris Taylor.
The Lathums - The Great Escape (Official Video)
That title track, "How Beautiful Life Can Be," was released in June via Island Records. Accompanying the single is a specially-recorded, Live From Parr Street version of the song, performed in one take.
Regarding the track, frontman Alex Moore says: "Our saddest and loneliest moments can lead to our happiest and most content, because we have felt what it is to be down there looking up. It feels like now is the time to appreciate all of the things, big and small, that we've missed the most."
In anticipation of the new project, The Lathums have rescheduled, expanded, and upgraded their UK Tour for autumn and winter 2021. A sold-out return to the North West awaits them at Manchester's O2 Victoria Warehouse, with limited tickets remaining for landmark shows at Glasgow Barrowland Ballroom and London's O2 Forum Kentish Town.
The band has been previewing new music for a while. Back in April, they shared a new track "Oh My Love," an uplifting slice of guitar-pop inspired by past "pain and uncertainty."
Despite being anchored by a jaunty guitar line, frontman Alex Moore says the song is inspired by his past experiences as a 16-year-old when his love of writing songs helped him to get through a period of "deep personal loss."
"I was only able to fully finish the lyrics after I met all you lovely people who are genuinely interested about me and the lads," Moore said of the track on social media.
Pre-order How Beautiful Life Can Be.
How Beautiful Life Can Be Tracklist:
1. Circles Of Faith
2. I'll Get By
3. Fight On
4. How Beautiful Life Can Be
5. The Great Escape
6. I Won't Lie
7. I See Your Ghost
8. Oh My Love
9. I'll Never Forget The Time I Spent With You
10. I Know That Much
11. Artificial Screens
12. The Redemption Of Sonic Beauty