Listen To The National's Emotional 'Somebody Desperate' From 'Cyrano Soundtrack'
'That wasn't me, I don't know who that was/ That was somebody desperate, someone in love,' sings Matt Berninger.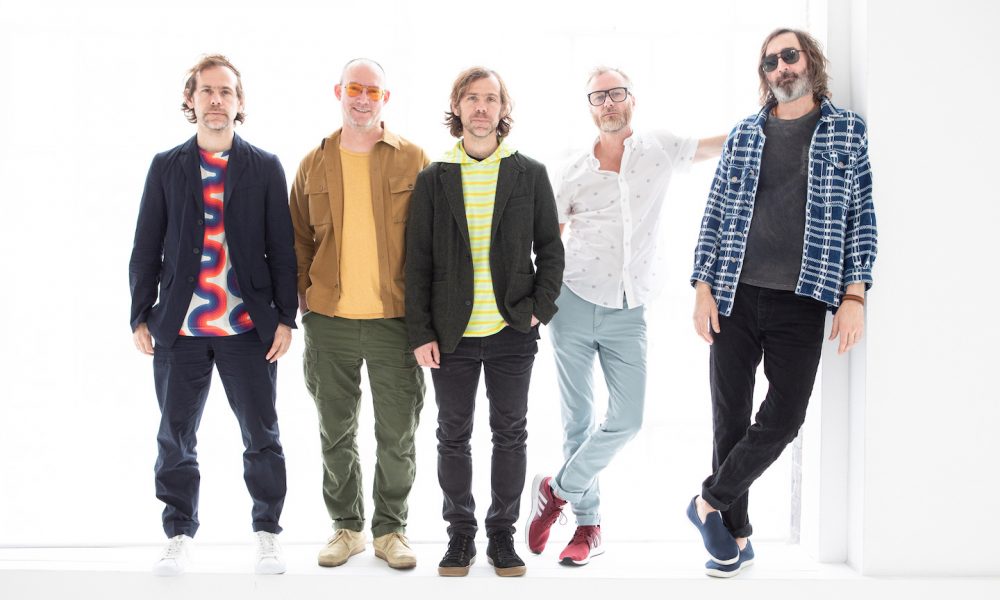 The National have released an emotional, anthemic anthem titled "Somebody Desperate," which is taken from the upcoming Cyrano Original Soundtrack.
On the track, the band's vocalist, Matt Berninger, sings of love and love lost. He croons, "That wasn't me, I don't know who that was/ That was somebody desperate, someone in love/ Why can't I tell anybody the truth?/ I'm somebody desperate, I don't know what to do." The warm strings envelop his velvet-laced voice as he continues, "You have no idea, do you?/ But I do/ I just don't know what to say/ 'Cause I'm so, so afraid."
Somebody Desperate (From ''Cyrano'' Soundtrack)
Late last month (November 30), Peter Dinklage and Aaron and Bryce Dessner of The National brought "Your Name" from the soundtrack to The Late Show With Stephen Colbert.
The emotional tune is one of many standouts from the forthcoming soundtrack, which will be released by Decca Records on December 10.
Award-winning director Joe Wright is set to envelop moviegoers in a symphony of emotions with music, romance, and beauty in the upcoming musical drama Cyrano, which will feature a powerful original soundtrack by The National.
Cyrano's soundtrack, recorded at Abbey Road Studios, is written and composed by Bryce and Aaron Dessner of Grammy Award-winning American rock band The National with lyrics from the band's Matt Berninger and composer Carin Besser. The National's heart-shredding albums have held places in the top five official UK charts for the last two decades. The unique tones of The National echo throughout the expansive score, enhancing the film's beauty, romance, and raw emotion. From wistful, dream-like melodies in "Someone To Say," to the thundering rhythms in "When I Was Born" and the intense "Madly," Bryce, Aaron, Matt, and Carin have created a soundtrack that is wholly integral to the script.
The soundtrack follows Bryce Dessner's award-winning film score work as well as Aaron Dessner's recent Album of the Year Grammy Award for his work co-producing and co-writing Taylor Swift's Folklore, orchestrated by Bryce.