'Cyrano' Soundtrack By The National's Bryce & Aaron Dessner Announced
The soundtrack for Joe Wright's film 'Cyrano' was written and composed by The National's Bryce and Aaron Dessner – watch the trailer here!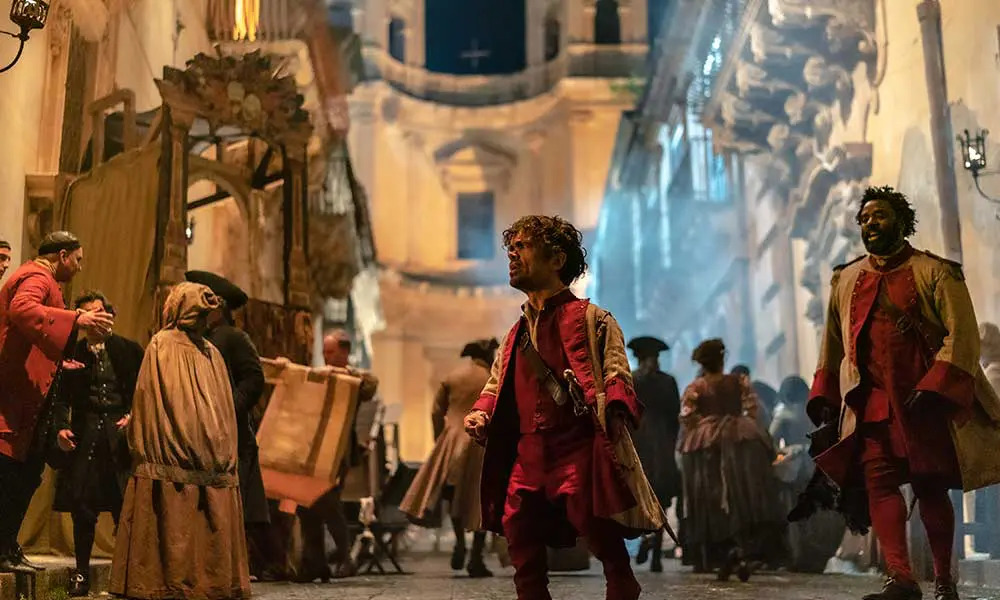 The soundtrack for Joe Wright's film adaptation of Cyrano, written and composed by Bryce and Aaron Dessner of Grammy Award-winning American rock band The National with lyrics from the band's Matt Berninger and composer Carin Besser, will be released on 10 December 2021. Cyrano's soundtrack is wholly integral to the script and enhances the film's beauty, romance, and raw emotion.
CYRANO – Official Trailer (Universal Pictures) HD
Cyrano de Bergerac, written in 1897 by Edmond Rostan, is about a man born with a very large nose which makes him feel unlovable. Award-winning director Joe Wright's upcoming musical drama Cyrano re-creates the timeless tale of a heartbreaking love triangle. Cyrano de Bergerac, played by Peter Dinklage, is a talented poet and swordsman who is convinced that his appearance makes him unworthy of the love of his devoted friend Roxanne. When she tells him she has fallen in love with Christian (Kelvin Harrison, Jr.) he is devastated but writes Christian's love letters to her.
The Cyrano soundtrack features cast vocal performances from Peter Dinklage, Haley Bennett, Kelvin Harrison Jr. and Glen Hansard with music from the London Contemporary Orchestra and renowned pianist Víkingur Ólafsson. The soundtrack follows Bryce Dessner's award-winning film score work as well as Aaron Dessner's recent Album of the Year Grammy Award for his work co-producing and co-writing Taylor Swift's Folklore, orchestrated by Bryce.
Erica Schmidt, Peter Dinklage's wife, wrote the screenplay for Cyrano based on her musical. The lead character is reimagined as a dwarf whose insecurity is not about his nose but his height.
Cyrano will be released in US cinemas on 31 December followed by UK cinemas on 14 January next year.
The soundtrack for Cyrano will be released on CD, LP and white coloured LP on 10 December 2021 and can be pre-ordered here.
Do you want to be the first to hear the latest news from the classical world? Follow uDiscover Classical on Facebook and Twitter.
---
Format:
UK English