Aaron And Bryce Dessner Join Peter Dinklage For 'Colbert' Performance Of 'Your Name' From 'Cyrano'
The 'Cyrano OST' is out December 10.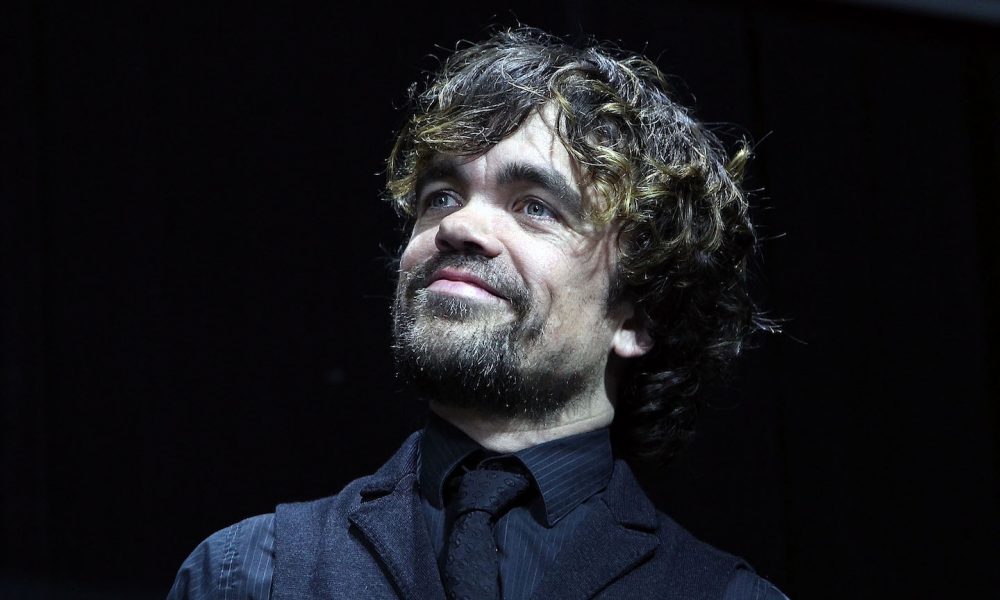 Peter Dinklage and Aaron and Bryce Dessner of The National brought "Your Name" from the Cyrano Original Soundtrack to The Late Show With Stephen Colbert last night (November 30).
The emotional tune is one of many standouts from the forthcoming soundtrack, which will be released by Decca Records on December 10.
Award-winning director Joe Wright is set to envelop moviegoers in a symphony of emotions with music, romance, and beauty in the upcoming musical drama Cyrano, which will feature a powerful original soundtrack by The National.
Cyrano's soundtrack, recorded at Abbey Road Studios, is written and composed by Bryce and Aaron Dessner of Grammy Award-winning American rock band The National with lyrics from the band's Matt Berninger and composer Carin Besser. The National's heart-shredding albums have held places in the top five official UK charts for the last two decades. The unique tones of The National echo throughout the expansive score, enhancing the film's beauty, romance, and raw emotion. From wistful, dream-like melodies in "Someone To Say," to the thundering rhythms in "When I Was Born" and the intense "Madly," Bryce, Aaron, Matt, and Carin have created a soundtrack that is wholly integral to the script.
The film re-creates the timeless tale of a heartbreaking love triangle. A man ahead of his time, Cyrano de Bergerac (played by Peter Dinklage) dazzles whether with ferocious wordplay at a verbal joust or with brilliant swordplay in a duel. But, convinced that his appearance renders him unworthy of the love of a devoted friend, the luminous Roxanne (Haley Bennett), Cyrano has yet to declare his feelings for her — and Roxanne has fallen in love, at first sight, with Christian (Kelvin Harrison, Jr.).
The soundtrack features cast vocal performances from Peter Dinklage, Haley Bennett, Kelvin Harrison Jr., and Glen Hansard with music from London Contemporary Orchestra, and renowned pianist Víkingur Ólafsson throughout, including the solo piano track "Saying Goodbye," written by Bryce Dessner and which plays out the album. "Somebody Desperate" is an exceptional addition to the soundtrack. The brand-new song, which is featured during the film's end credits, is written and performed by The National.
The soundtrack follows Bryce Dessner's award-winning film score work as well as Aaron Dessner's recent Album of the Year Grammy Award for his work co-producing and co-writing Taylor Swift's Folklore, orchestrated by Bryce.