The Prodigy Vocalist And Frontman Keith Flint Dies At 49
Flint was originally a dancer with the group, but went on to become the lead voice of such signature hits as 'Firestarter' and 'Breathe.'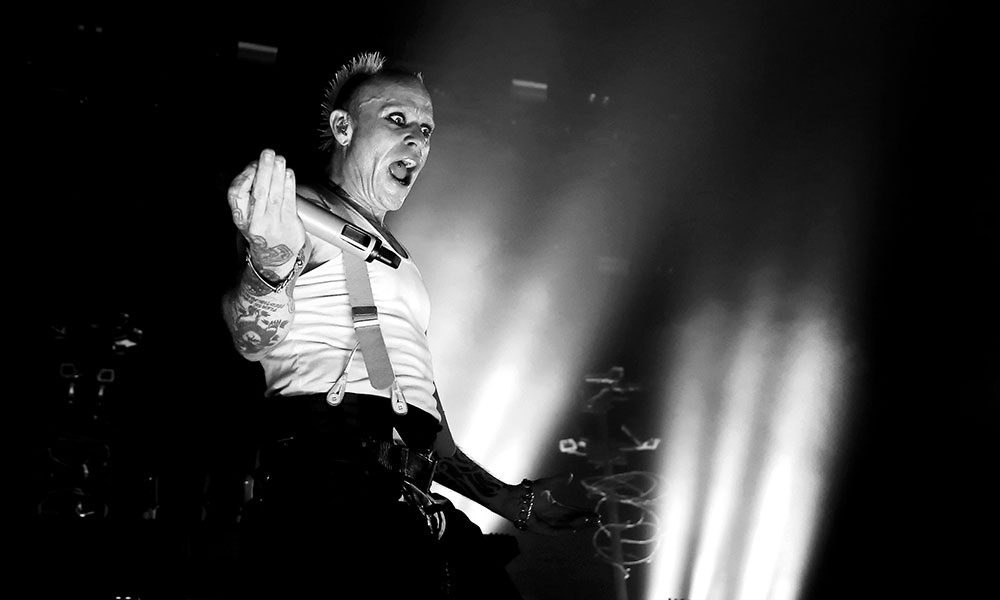 It's been confirmed in the British media that Keith Flint (pictured centre above), the frontman with groundbreaking electronic group The Prodigy, has died today (4) at the age of 49. He was found dead at his home in Essex, and is understood to have taken his own life.
On the band's Instagram account, founder Liam Howlett writes: "The news is true, I can't believe I'm saying this but our brother Keith took his own life over the weekend." He goes on: "I'm shell shocked , f***in angry, confused and heart broken ….. r.i.p brother Liam."
Earlier this morning, an Essex police spokesman said: "We were called to concerns for the welfare of a man at an address in Brook Hill, North End, just after 8.10am on Monday. We attended and, sadly, a 49-year-old man was pronounced dead at the scene. His next of kin have been informed. The death is not being treated as suspicious and a file will be prepared for the coroner."
A statement on The Prodigy's social media accounts reads: "It is with deepest shock and sadness that we can confirm the death of our brother and best friend Keith Flint. A true pioneer, innovator and legend. He will be forever missed. We thank you for respecting the privacy of all concerned at this time."
The Prodigy had recently been touring in Australia and were due to begin an American tour in May. They announced only on Friday (1) that they would be releasing a limited edition 7-inch single for Record Store Day on 13 April of 'Fight Fire With Fire.'
Formed in Braintree, Essex in 1990 by Liam Howlett, the group soared to prominence with early hits like 'Charly' and 'Everybody In The Place' and topped the UK album chart for the first time with their second set Music For The Jilted Generation in 1994. Their fame grew even greater when 'Firestarter,' from 1996's The Fat Of The Land, went to No. 1 not only in the UK but in several other countries.
The Prodigy have retained their relevance and profile to the present day, topping the UK bestsellers with every release since Music For The Jilted Generation. Their current, seventh studio release, No Tourists, came out last November and again went straight to the top of the UK listings. Their track record also includes two BRIT Awards and three MTV Video Music Awards.
Flint, born on 17 September 1969, was originally a dancer with The Prodigy, after meeting Howlett at a local rave, but went on to become their lead voice. A keen motorcyclist, he also had his own band called Flint in the early 2000s, who played live and released the limited edition single 'Asteroids.'
"Ever since I was a little kid," Flint told the NME in 1996, "I'd listen to music, and if I heard a tune that took me and rocked me, I was like 'yeeeeaaagh!' and I'd be doing exactly what I do on stage now. And my mum and dad would be bangin' on the walls at me. When a tune came on at a rave that I really wanted to rock to, I just wanted everyone around me to love this tune with me."
Format:
UK English