The Wanted Share Moving Acoustic Cover Of Becky Hill's 'Remember'
The song arrives with a music video flashing back to some of the newly reunited band's biggest moments.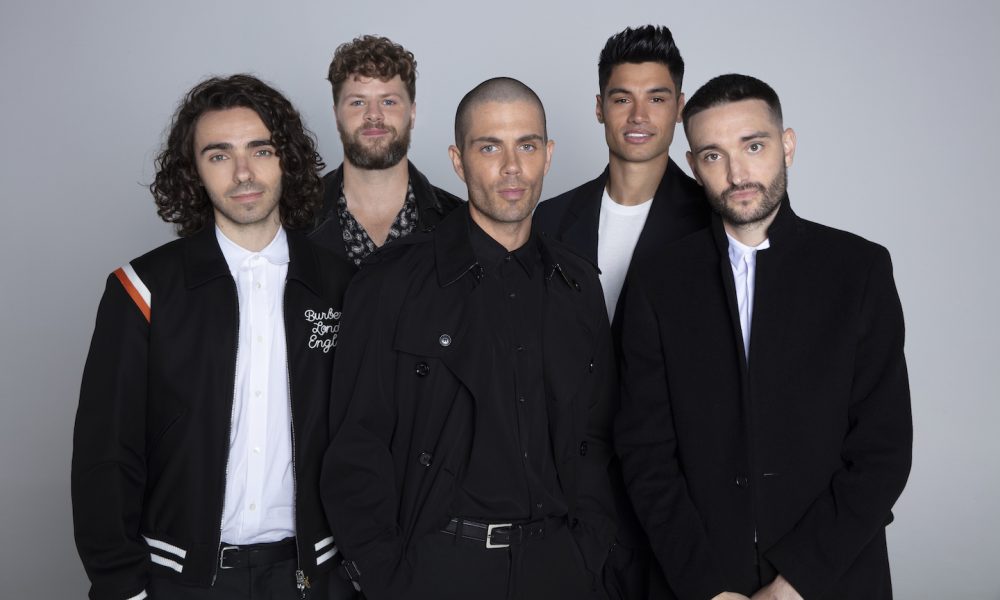 To commemorate their reunion, The Wanted have shared an acoustic cover of Becky Hill's moving song "Remember." The track arrives with an accompanying visual that flashes back through the years to highlight the band's growing connection and career successes.
"I'm doing just fine, now it's over / I've been moving on and living my life / But occasionally I lose composure / And I can't get you out of my mind," Tom Parker sings on the opening verse. Meanwhile, the visual flashes between clips from the music video for the band's hit single "Glad You Came," behind the scenes studio moments and sold out crowds of ecstatic fans.
The Wanted - Remember (Acoustic)
Parker, along with Jay McGuiness, Nathan Sykes, Max George and Siva Kaneswaran, lend mature vocals and experiences to the delivery of the song as they looked back on a decade of success. "We have so many AMAZING memories together as a band," they wrote on social media. "We wanted to pick the perfect track to cover."
The Wanted locked in their reunion with an emotional performance at London's Royal Albert Hall earlier this week. The band performed during Parker's Inside My Head concert, marking their first appearance on stage together since 2014. The concert was organized as a part of a campaign for Stand Up To Cancer UK. The event was particularly special given Parker's own diagnosis having been revealed a year ago.
The Wanted initially formed in 2009 and ruled the charts following the release of their single "All Time Low" in 2010, which went straight to No.1 In the space of just three years, they secured up nine more Top 10 singles – going again to No.1 with "Glad You Came in 2011."
The Wanted's reunion was announced earlier this month with the promise of a compilation album Most Wanted– Greatest Hits to be released on November 12. The album features some of the band's most popular songs including "All Time Low" and "Glad You Came."
Ahead of the release, the band shared the EP Most Wanted (Live) which includes live performances of "Gold Forever," "Glad You Came" and a cover of Coldplay's "Fix You" recorded at the O2 arena as well as a live rendition of "Iris."