The Weeknd Shares Preview Of New Song, Graces Cover Of 'GQ'
The video is titled 'The Dawn is Coming.'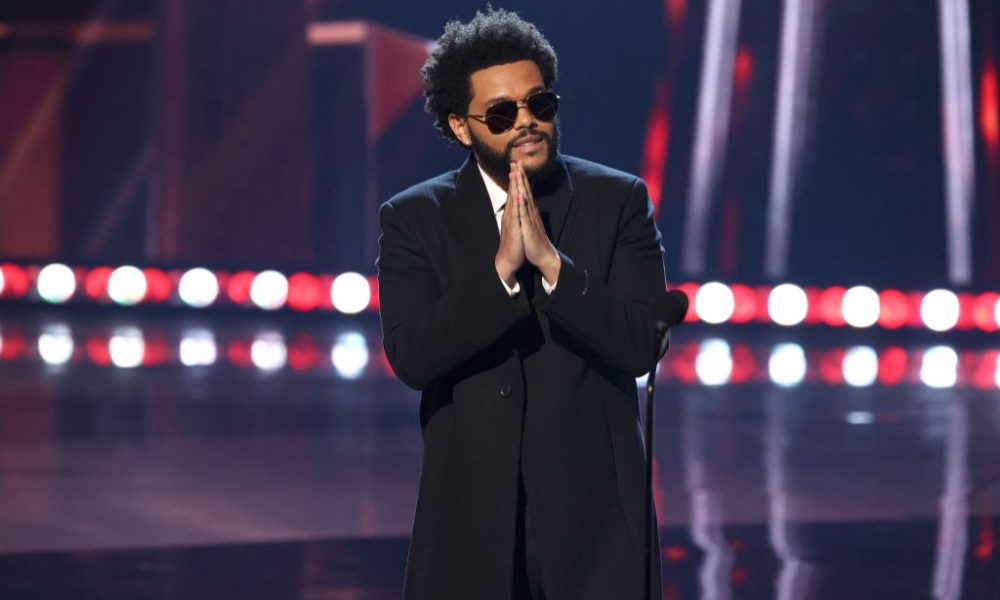 The Weeknd has shared a nearly two-minute preview of a new song with an accompanying visual. The title of the video is "The Dawn Is Coming," and it's the introduction to his next album cycle post-After Hours.
"f__k it … IT STARTS TONIGHT," he stated before the video's release. The artist also known as Abel Tesfaye said the new record is "the album I've always wanted to make" in a new interview with Mark Anthony Green in GQ. Green describes the album as "Quincy Jones meets Giorgio Moroder meets the best-night-of-your-f_____g-life party records."
Elsewhere in the interview, Abel discusses the differences between his persona and the real-life version of himself. "The lines were blurry at the beginning. And as my career developed—as I developed as a man—it's become very clear that Abel is someone I go home to every night. And The Weeknd is someone I go to work as."
Tesfaye also spent some time during the conversation discussing artists he'd like to work with. "I'd love to work with Arca. Arca's great. I'd love to work with Kanye again. Especially on production. I got mad love for Tyler, the Creator, and what he's doing right now. Tyler is funny, man. I remember he came to one of my performances—I think it was like a festival performance. And he was very vocal about how 'Starboy' was his favorite song at the time. You can tell he's waiting for the song. I could see him. As soon as the song happened, he's like, 'All right, cool. Thanks.' And he just peaced out. It was pretty funny. But he's somebody that I really admire, because he wears his feelings on his sleeve."
With new music on the way, Tesfaye's conversation with GQ was an illuminating look at one of the most popular artists on the planet. When asked if he'd ever ditch the Weeknd moniker and start singing as Abel, he gave an interesting answer. "I feel like I already do. My fans don't call me The Weeknd. They just call me Abel. It's a tricky thing, but I think the name The Weeknd holds such a legacy right now. The story of that name isn't done yet."
Listen to the best of The Weeknd on Apple Music and Spotify.