Watch The Who Working On New Album At Mark Knopfler's Studio
The vlogs and Pete Townshend's narratives take Who fans inside British Grove Studios to learn about new songs such as 'Detour' and 'Beads On One String.'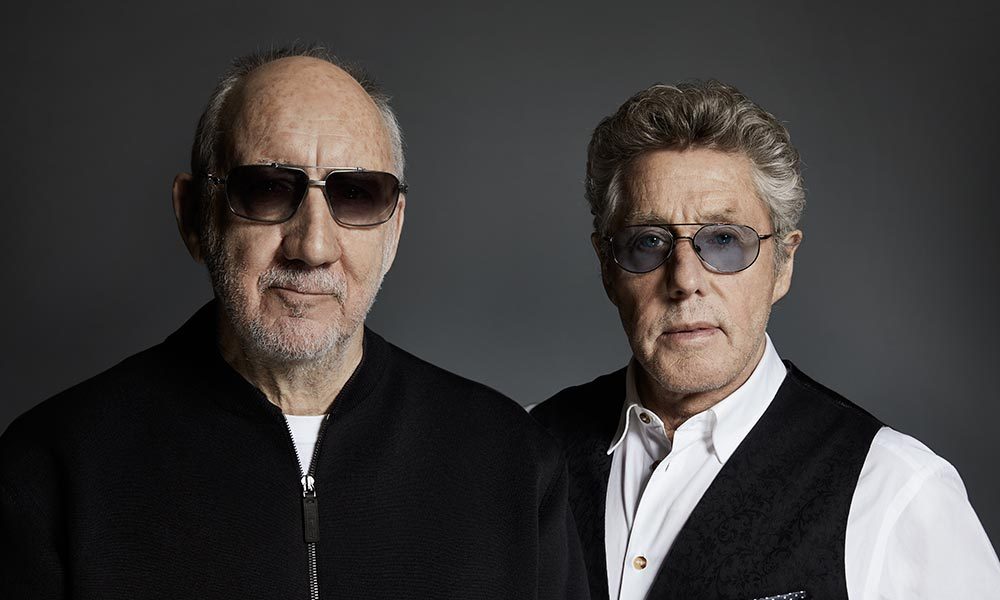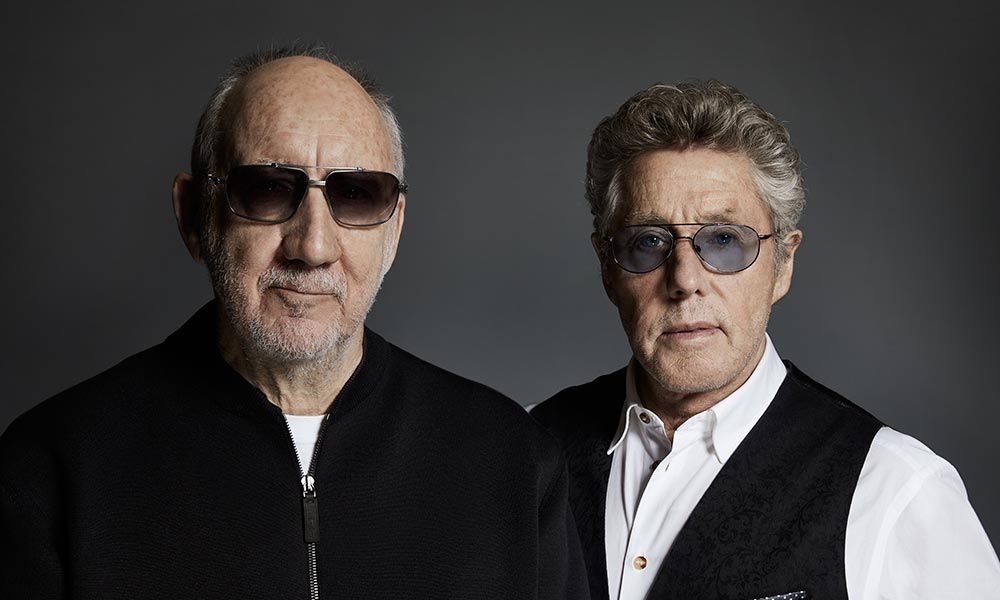 Pete Townshend has been posting a series of vlogs about the making of The Who's next studio album. They show him and fellow musicians working early this month with producer Dave Sardy at British Grove, the west London studio owned by Mark Knopfler. Townshend also writes on thewho.com about the creative process behind the record, including on new songs 'Detour' and 'Beads On One String.'
Pete Townshends Vlog: Day 1b ~ The Who Studio Sessions
In the clip above, we see latter-day Who drummer Zak Starkey at his kit at British Grove, as Townshend writes: "Getting a drum sound is a legendary obsession in studio recording, and of course at live gigs. Audio engineers can spend several months listening to someone bang a snare drum, or hit a kick drum. They go into a kind of trance.
"I remember going to a Madonna gig at Madison Square Garden in 1993 and the only thing I could hear was the bass drum. She slid down a pole from ceiling to stage to start the show, or someone did – I was trying to stay in my seat. Every time the bass drum hit I was elevated several inches into the air. Was that really necessary? Madonna came down, I went up, etc. I should be so lucky."
Pete Townshend's Vlog: Day 2 ~ The Who Studio Sessions
In the entry for Day 2 (as Pete says "We are building the track now"), we see Sardy at the mixing desk with Townshend looking on, as well as Starkey, bassist Pino Palladino and guitar tech Alan Rogan.
Day 3 has Pete explaining that Roger Daltrey is not yet present at the sessions as he is still on holiday. Townshend jokes: "They say now that most people only listen to the first two to five seconds of a track online before they move on. It has to connect very quickly. So one way to connect is to use an old sample of something everyone already knows. So every one of the tracks on the next album starts with the guitar from 'Pinball Wizard.'"
Pete Townshend's Vlog: Day 3 ~ The Who Studio Sessions
He goes on: "Seriously, trying to make a record that sounds the way a Who album should, and yet be sharp enough to catch the attention of someone surfing through a bunch of songs online, is a challenge. While this is happening, everything is changing.
"Apparently young people are starting to listen to radio again, and music podcasts as well. I think it might be because the algorithms online think they know what we like, so if we want to hear different stuff by accident we have to avoid the algorithms. So what we need to do today may not be what we need to do in a year's time." He writes further about how fans consume music in 2019 compared to those in previous generations.
Pete Townshend Vlog: Day 4 ~ The Who Studio Sessions
In the vlog for Day 4, Townshend writes: "We finished work on the first song, moved to the second, moved quickly through the third so now we are managing a song every day. I got to play a tamarind shaker (I discovered these seed-pods hanging from the trees in Antigua – amazing sound) and some bass harmonica on a song called 'Detour'.
"Many of you will know 'The Detours' was the name of The Who before they became The Who. In this context the lyric is about men needing to find new routes, new pathways, new ways to reach a decent but still honest way to approach women in our lives and our business. We need to make a 'swerve'… avoid the old ways. So it's not so much an attempt to echo #MeToo as an acknowledgement that it has been one of the most exciting things to happen in our business for years."
Pete Townshend's Vlog: Day 5b ~ The Who Studio Sessions
On Day 5, Pete says: "Still drumming. What we are doing is adding drums and bass – and sometimes guitar – to the tracks I recorded last year to play to Roger for a prospective new Who record. My demos were fairly advanced, and technically good, but I didn't try to play real drums, and adding drums always feels better if there is bass at the same time. Pino and Zak have a great vibe going, and all their work has enhanced my basic tracks."
He adds: "We're having a good time now. So sad to say goodbye to Pino who has to go back to LA for a prior engagement. We have Dave Sardy and Jim Monti for two more days, and Zak will hang with me. Zak's been doing the most work this week. He's been a stalwart. Thanks Zak, and thanks too for being so positive about my new songs."
Pete Townshend's Vlog: Day 7 ~ The Who Studio Sessions
The final entry is for Day 7, "last day of this series of sessions," in which the musicians wrap up their work on the new album before gear is packed up. "We managed to complete drums and bass overdubs on seven songs in as many days," writes Townshend. "These sessions were based on tracks that I produced in my home studios, mainly between May and August of last year."
He goes on to compare the process of adding overdubs to his home studio sessions, and how that's been the band's modus operandi since Who's Next. During the posts, he also pays tribute to producer Sardy, to Palladino and to the Polydor Records executives who visited the sessions. "British Grove were wonderful hosts for the week," he concludes.
In January, The Who announced a major North American tour to start in May, and then a massive Wembley Stadium date in London on 6 July, with support from Eddie Vedder and Kaiser Chiefs.
The full playlist of The Who Sessions At British Grove 2019 videos can be seen here. 
Listen to the best of The Who on Apple Music and Spotify.
Format:
UK English