Relive The Who's 2017 'Tommy' Performance In 'Join Together @ Home'
The 'Tommy' performance was the first time The Who had played it since 1989.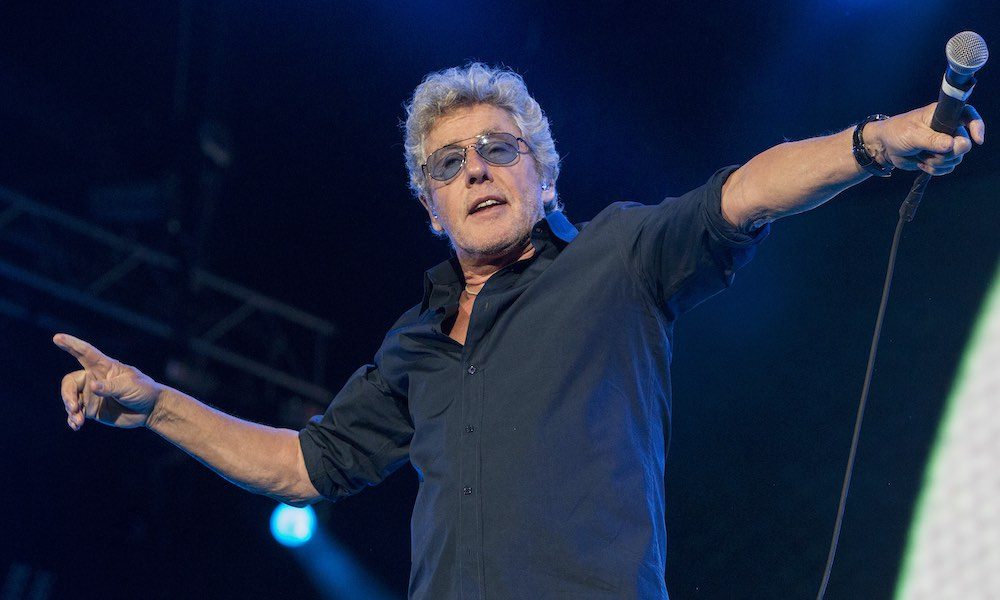 The latest instalment in The Who's Join Together @ Home series, in which they're dipping into their illustrious performing history, is now live. The fourth episode in the YouTube Premieres presentation features highlights from the band's 2017 concert at London's Royal Albert Hall, where they performed the whole of Pete Townshend's rock opera Tommy.
As usual, the montage features an introduction by Roger Daltrey, who says of the show: "It was kind of a tricky one, because we didn't think we'd ever play Tommy again. The last time [we'd] played it as a band was 1989."
The Who - Tommy: Live At The Royal Albert Hall | https://join-together.org/
The weekly Join Together @ Home clips are free to view, but donations are invited to the Teenage Cancer Trust and Teen Cancer America charities. You can make a donation directly via the link on the YouTube page or at www.join-together.org.
The Who played two Teenage Cancer Trust shows at the Royal Albert Hall as part of The Who 2017: Tommy & More tour, on March 30 and April 1, during their UK schedule. The shows took quite different forms: the first opened with two of the band's other hits, and an encore adding four more, with the complete Tommy in between. In the second, The Who performed Tommy as the whole of the first set, then delivered a seven-song second set featuring other favorites from their mighty catalog.
"Windmilling like a boss"
Writer Kitty Empire's review in The Guardian declared: "Few here would complain of another chance to see the splay-legged Pete Townshend windmilling his arm like a boss, or Daltrey flinging his mic around with lazy mastery." Eamon O'Neill, on eonmusic.com, observed: "Tommy's greatest moments…are still great, from the roller coaster of emotions in 'Sparks,' to the 'listening to you' section of 'Go To The Mirror', 'I'm Free', 'See Me, Feel Me' and of course, the evergreen 'Pinball Wizard.'
"The music might be almost five decades old," he continued, "but visually, things are firmly in the 21st century, with some snazzy visuals – and references to Ken Russell's 1975 film adaptation – a stunning light show, and big screens accentuating the performance without overwhelming it."
Listen to the best of The Who on Apple Music and Spotify.