The Zombies Discuss Their Top Albums On 'Shoplifting'
Recent Rock & Roll Hall of Fame inductees Hugh Grundy and Chris White were the latest artists to appear on Craft Recordings' weekly series.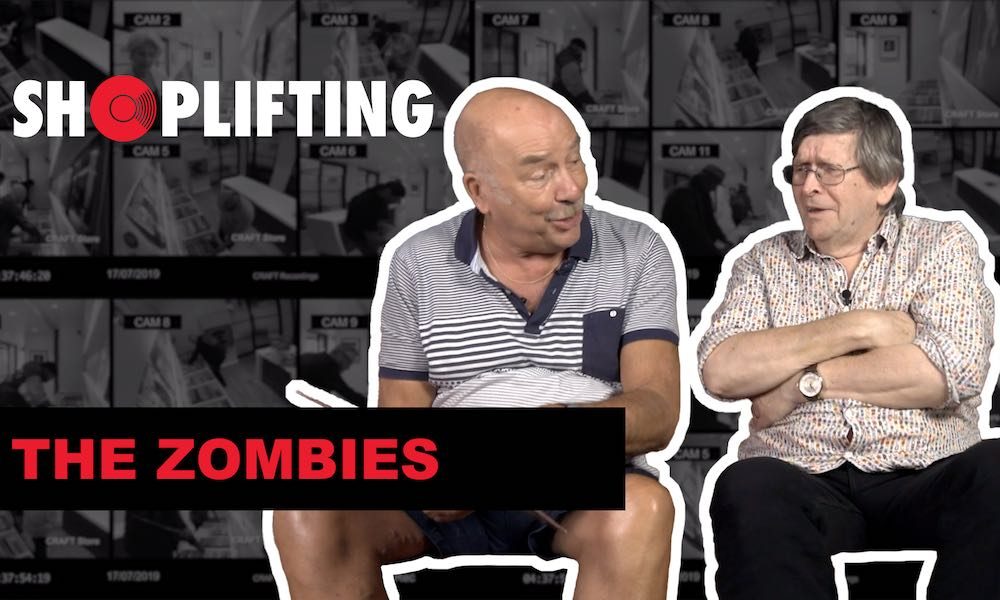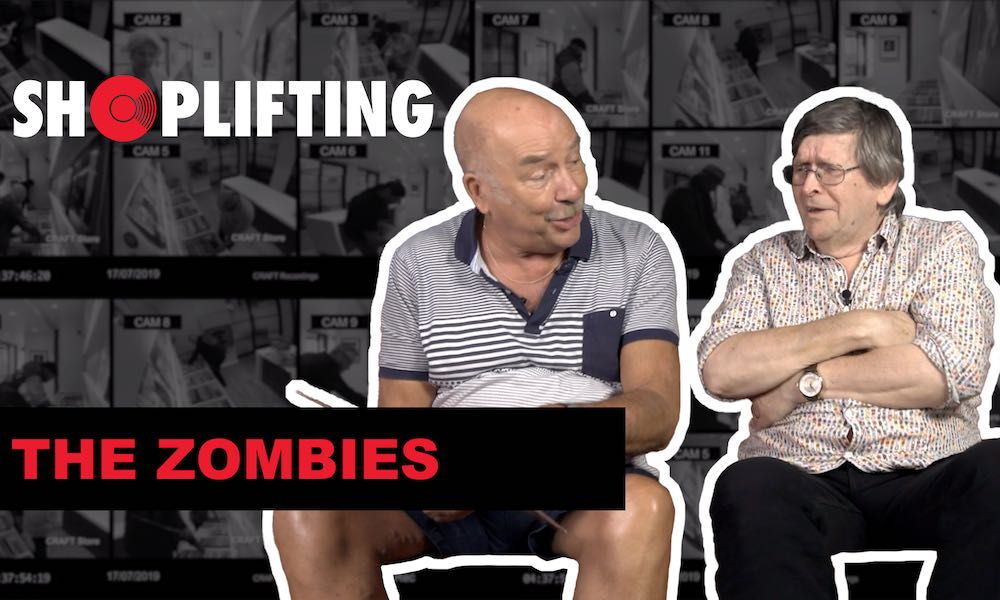 This week's installment of Craft Recordings' Shoplifting – a series in which artists and tastemakers raid the reissue label's record bins and review their loot – featured Hugh Grundy and Chris White of the pioneering psych-pop group, The Zombies.
Shoplifting With The Zombies Ep10
Grundy was the first to share his picks, including Creedence Clearwater Revival's 1969 LP, Bayou Country. The drummer and founding member of The Zombies proclaimed his love for CCR, and called their enduring catalog "some of the most classic, rock country-time music that ever was." Grundy also snagged a copy of the Traveling Wilbury's 1988 debut LP, The Traveling Wilburys Vol.1. "What a collection of fabulous people," he said of the band, which consisted of Tom Petty, George Harrison, Roy Orbison, Jeff Lynne, and Bob Dylan. He added that they were "one of the few…supergroups that actually were really, really good together." Grundy also spoke about his love of James Taylor, R.E.M., and The Beatles, who he said, "influenced all of us."
Bassist Chris White, who stands as one of The Zombies' most prolific songwriters, meanwhile, picked up a musically-diverse selection of titles, including a compilation of hits from one of the architects of rock' n' roll, Little Richard. "What a giant," said White of the late artist. He also proclaimed his adoration for Miles Davis, Country Joe and The Fish, and Leon Russel. "What a man, what a pianist, what a songwriter," declared White, as he perused a copy of Russel's Live at Gilley's. White also spoke of his love of musical theater as he showed off a copy of Rogers and Hammerstein's Carousel. His final selection, Carl Orff's 1937 cantata, Carmina Burana, wasn't a surprise, given The Zombies' classical influences. "It's just a vocal piece which stuns," he said.
The duo also happened to grab a reissue of their landmark 1968 LP, Odessey and Oracle, which features such classic tracks as "Time of the Season," "A Rose for Emily," and "Care Of Cell." "Who knew that this album would be such a success in these recent years. How honored and proud I am to be on it," said Grundy.
The Zombies first rose to fame in 1964 with their hit single "She's Not There," followed by "Tell Her No" a year later. The group stood out amongst the British Invasion acts of the era with their sophisticated blend of psychedelic pop, R&B, jazz, classical, and even baroque textures. While the band only released two albums during their first incarnation (Odessey and Oracle and their 1965 debut, Begin Here) their influence has been mighty throughout the decades. In more recent years, various members of The Zombies have reunited for new albums and shows, including a 50th-anniversary tour in 2017, which featured the group's four surviving original members. Last year, the band was inducted into the Rock & Roll Hall of Fame.
Listen to the best of The Zombies on Apple Music and Spotify.