Def Leppard, The Cure, Roxy Music And Janet Jackson Get Inducted Into Rock And Roll Hall Of Fame
The 2019 Rock and Roll Hall of Fame induction ceremony honoured rock greats at the Barclays Center in Brooklyn.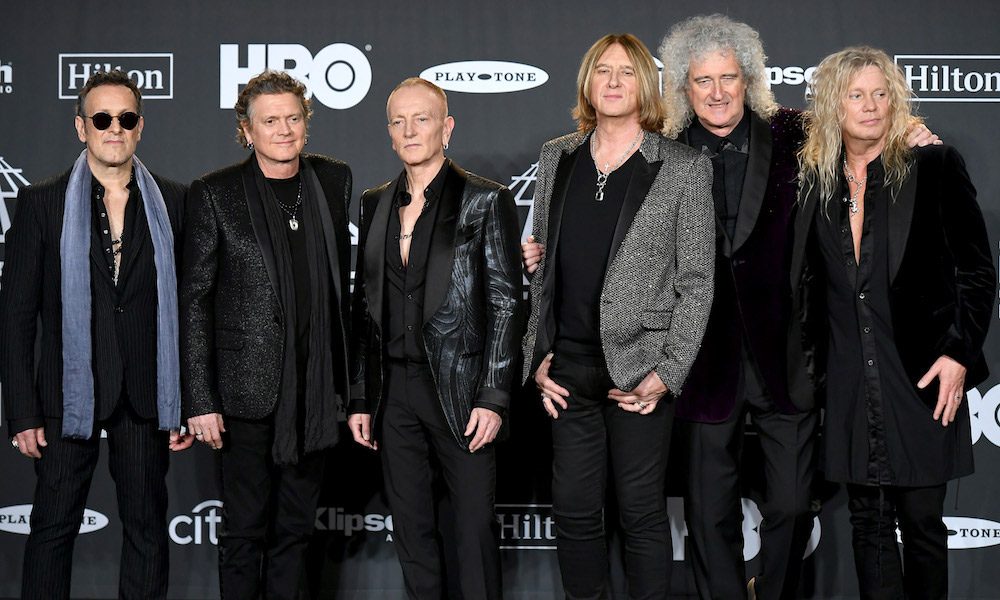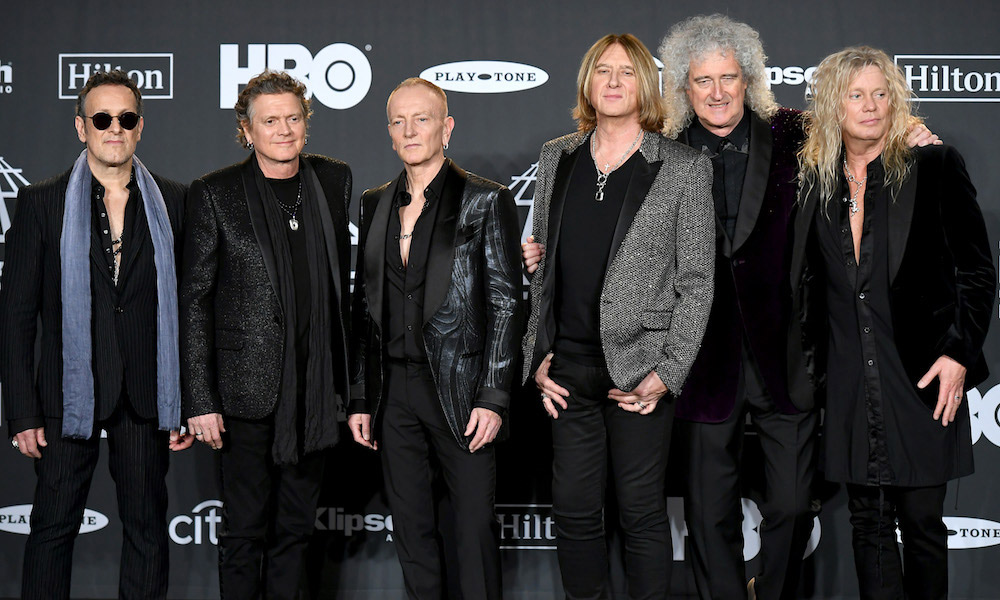 The 2019 Rock and Roll Hall of Fame induction ceremony honoured rock greats at the Barclays Center in Brooklyn.
Def Leppard, Stevie Nicks, Radiohead, Roxy Music, the Zombies and the Cure make up the this class of honourees. Among the many performances, the evening concluded with a surprise tribute to the late David Bowie. Leppard, Mott The Hoople's Ian Hunter, Queen's Brian May, Steve Van Zandt, the Bangles' Susanna Hoffs and the Zombies' Rod Argent joined together to sing the Bowie-penned 'All The Young Dudes'.
It was a star-studded evening, marked by surprising collaborations and touching tributes. Stevie Nicks kicked off the proceedings as the first woman to be inducted into the Rock and Roll Hall of Fame twice, and performed her 1983 solo hit, 'Stand Back'. Nicks was joined by the Eagles' Don Henley for a performance of 'Leather and Lace', while One Direction member Harry Styles subbed in for Tom Petty on 'Stop Draggin' My Heart Around'.
Meanwhile Roxy Music enjoyed a reunion of sorts, with Bryan Ferry, Phil Manzanera, Andy Mackay and Eddie Jobson accepting the honour on the band's behalf, while Brian Eno and Paul Thompson were not in attendance.
After their induction, Roxy treated the audience to a mini-concert, playing songs including 'In Every Dream Home a Heartache', 'Out of the Blue', 'Love is the Drug', 'More Than This', 'Avalon' and 'Editions of You'.
When it came to The Cure's induction, Nine Inch Nails' Trent Reznor got personal when it came to him discovering the band. "When I left home it was time for the big city. In my case, the big city of Cleveland. It was the mid-Eighties, and just being able to tune into college radio made my head explode with limitless possibilities," said Reznor.
"This was my baptism into the world of alternative and underground music. And one of the most important aspects of being swept away by this tidal wave of new music was getting to hear the Cure for the first time."
The band then launched into some of their seminal hits including 'Shake Dog Shake', 'Lovesong' 'Just Like Heaven', 'A Forest' and 'Boys Don't Cry'.
Following The Cure's induction was Janelle Monae's emotional tribute to Janet Jackson. Monae spoke of Jackson as a role model and muse and even Jackson seemed surprised to be in her fortunate position.
After her brothers the Jackson 5 were inducted, "never in a million years did I expect to follow in their footsteps," Jackson said in her speech. "Tonight, your baby sister has made it," she added. Jackson also ended her induction speech with a message to the Rock Hall, "In 2020, induct more women!"
David Byrne also made a special appearance to induct Radiohead, who fittingly got their name from a Talking Heads' song.
Following the Zombies' performance, Def Leppard closed out the proceedings. The band has been up for nomination for 14 years and they've only been nominated once. Even with one nomination, the group earned more votes than any in the Rock Hall's history.
After being introduced by Queen's Brian May, Leppard's Joe Elliott delivered an acceptance speech on the band's behalf. In addition to thank all those that supported the band on their way to fame, Elliott also got emotional when he spoke about band member Rick Allen losing his left arm in a car crash in 1984. "He survived it, and came out the other side stronger," Elliott said.
Explore our Def Leppard Artist Page.
Format:
UK English