Thompson Family Gathering Imminent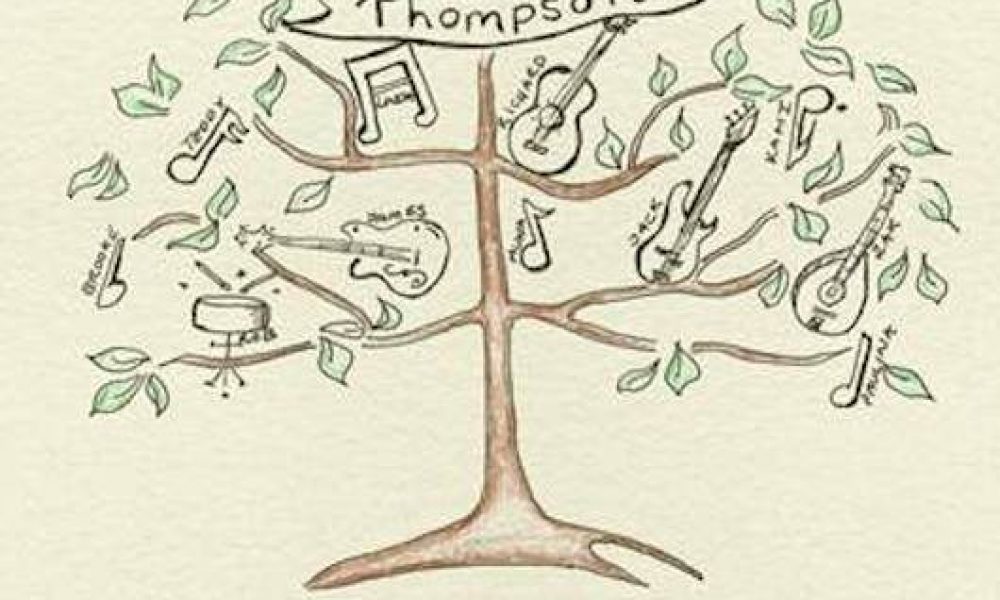 Former husband and wife Richard and Linda Thompson, two of the great figures in the development of modern British folk music, both feature along with their son Teddy, daughter Kami and other members of the family under the name Thompson on a new album project. 'Famiy,' also featuring Kami's husband and partner in the band the Rails, James Walbourne, Teddy's brother Jack and nephew Zak Hobbs, will be released by Fantasy/Concord Music Group on November 17.
A deluxe edition of the album will add the 15-minute film 'Thompson: The Making Of 'Family' on an additional DVD, depicting how Teddy Thompson put the project together by producing two songs by each member of the family. Various combinations of the musicians have worked on each other's projects for many years, with Teddy producing and singing on Linda's last album, as did Kami, with Richard also playing some guitar.
"My therapist had a field day with it," says Teddy, whose achievement is all the more notable to those fans who remember the less than harmonious end to Richard and Linda's marriage in the early 1980s. "He said 'Wait a minute, you're trying to get your family back together!' And that's exactly right. I'm six years old again, and I'm trying to put my family back together. It was very therapeutic, making the record."
The majority of the album was completed last year, with members of the family working on their contributions where they lived, after which they came together for four days of studio time in New York and London. Richard Thompson features on 'One Life At A Time' and 'That's Enough,' Linda on 'Bonny Boys' and 'Perhaps We Can Sleep,' Teddy on the opening track 'Family' and 'Right,' Zak on 'Root So Bitter,' Jack on 'At The Feet Of The Emperor,' Kami on 'Careful' and, with her husband James, on 'I Long For Lonely.'
Format:
UK English