Thunderpussy Fight For Control Of "Scandalous And Immoral" Name
In an official statement, the band said, "For us this has always been a First Amendment issue."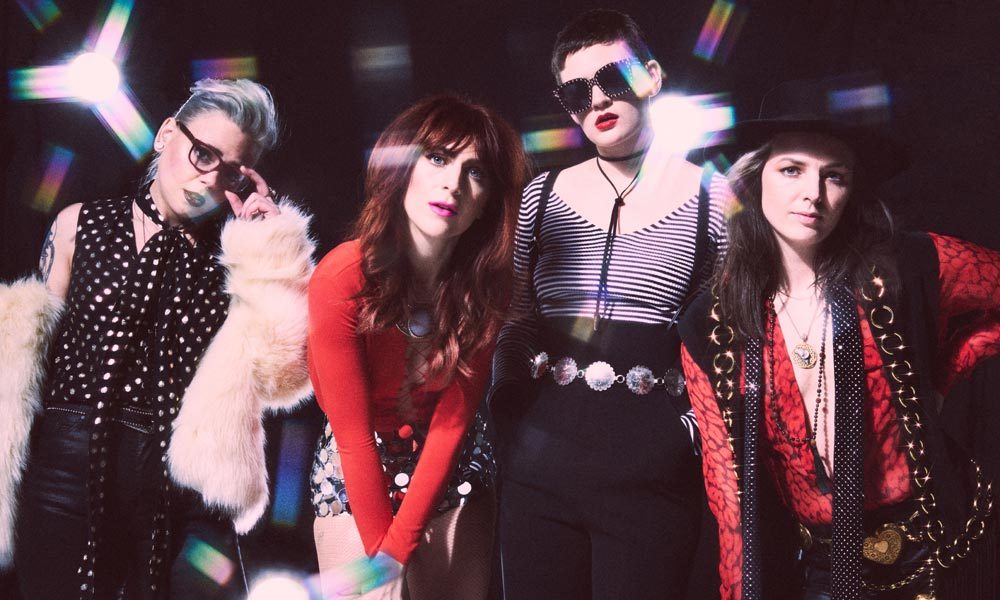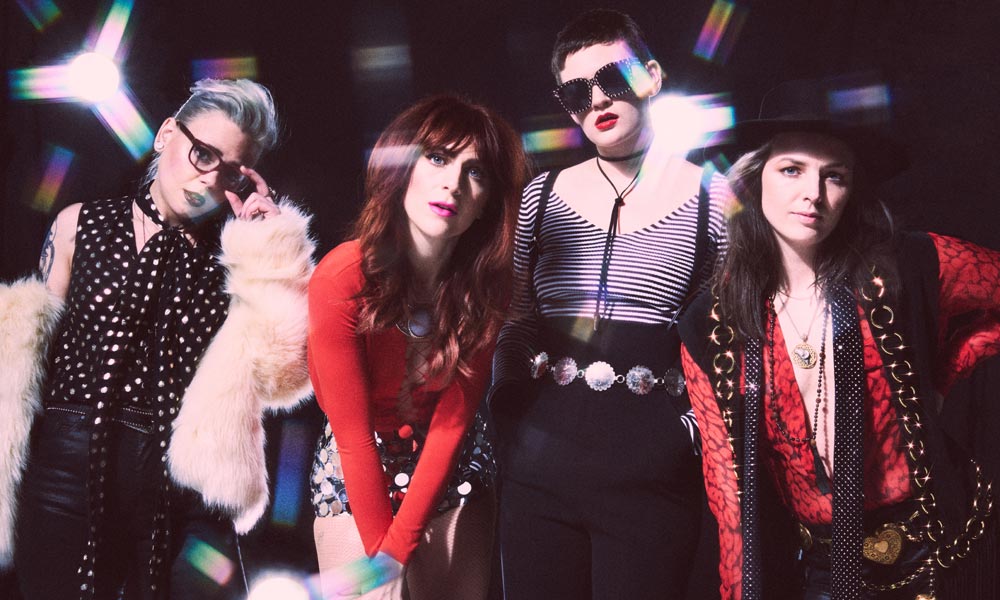 North America's Supreme Court have struck down a ban on trademarking "immoral" or "scandalous" words as it violates free speech rights, siding with clothing designer Eric Brunetti and his clothing brand FUCT in the case of Iancu v. Brunetti. This will hopefully pave the way for Seattle-based all-female rock band Thunderpussy, who applied for a US trademark to protect their name but were denied on the grounds that it was "immoral" and "scandalous" per the guidelines laid down in the Truman-era Lanham Act of 1946.
In a joint statement, Thunderpussy say: "We were elated after hearing about the decision in favor of Brunetti this morning. For us this has always been a First Amendment issue. It's not just a victory for one man with a clothing brand or for a misunderstood band, but a triumph of free speech. Thank you Simon Tam and The Slants for laying the groundwork, and thank you to the Supreme Court for upholding the value of free speech in the Brunetti case. Much gratitude to the US government for recognizing that there is value in all forms of expression including those that are "scandalous and immoral."
"This is a huge step forward! BUT it does not mean that we will automatically be granted our trademark. In fact, it is possible for the US Patent & Trademark Office (USPTO) to rule against us on other grounds if they so choose. But the ruling certainly gives us hope!"
Thunderpussy - Speed Queen
The justices' ruling, which goes against President Trump's administration, follows a course the Supreme Court took in 2017 striking down a law banning registration of "disparaging" trademarks, in a case involving Asian-American band, The Slants, whose trademark was initially rejected as being "scandalous" and "disparaging."
Two years ago, The Slants won their case based on the argument that they were re-appropriating an ethnic slur and turning it into a badge of pride. Similarly, as women, Thunderpussy's intention has always been to shed a positive light on a word that has been used in a derogatory manner and seen as a joke or weak. Because it is exactly the opposite – the word pussy is powerful.
The band, who are signed to Stardog Records/Republic Records, are currently working on their second album and will embark on a national tour with Black Pistol Fire and then Hollis Brown next month.
Thunderpussy play the following shows:
7/12: Santa Fe, NM @ Meow Wolf
7/13: Telluride, CO @ The Ride Festival
7/16: Phoenix, AZ @ Crescent Ballroom
7/17: Los Angeles, CA @ El Rey
7/19: San Diego, CA @ Belly Up
7/20: Sacramento, CA @ Holy Diver
7/22: Eugene, OR @ Wow Hall
7/23: Portland, OR @ Hawthorne
7/25: Salt Lake City, UT @ Metro Gallery
7/26: Aspen, CO @ Belly Up Aspen
7/29: Kansas City, MO @ The Riot Room
7/30: St Louis, MO @ Firebird
7/31: Columbus, OH @ The Basement
8/2: Cleveland, OH @ Grog Shop
8/3: Buffalo, NY @ Cobblestone Live
8/4: Montreal, QC @ Turbo House
8/5: Toronto, ON @ Horseshoe Tavern
8/7: Cambridge, MA @ Sonias
8/8: Asbury Park, NJ @ The Saint
8/9: Brooklyn, NY @ Brooklyn Bowl
8/10: Philadelphia, PA @ Milkboy
8/11: Baltimore, MD @ Metro Gallery
8/13: Nashville, TN @ High Watt
8/15: Indianapolis, IN @ Hi-Fi Indy
8/16: Chicago, IL @ Reggie's Rock Club
8/17: Saint Paul, MN @ Turf Club
8/19: Bozeman, MT @ The Eagles Ballroom
8/20: Boise, ID @ Humpin' Hannah's.
Format:
UK English