Tito Puente's Latin Jazz Masterpiece 'El Rey Bravo' To Be Reissued On Vinyl
The reissue is set to arrive on November 10 via Craft Recordings.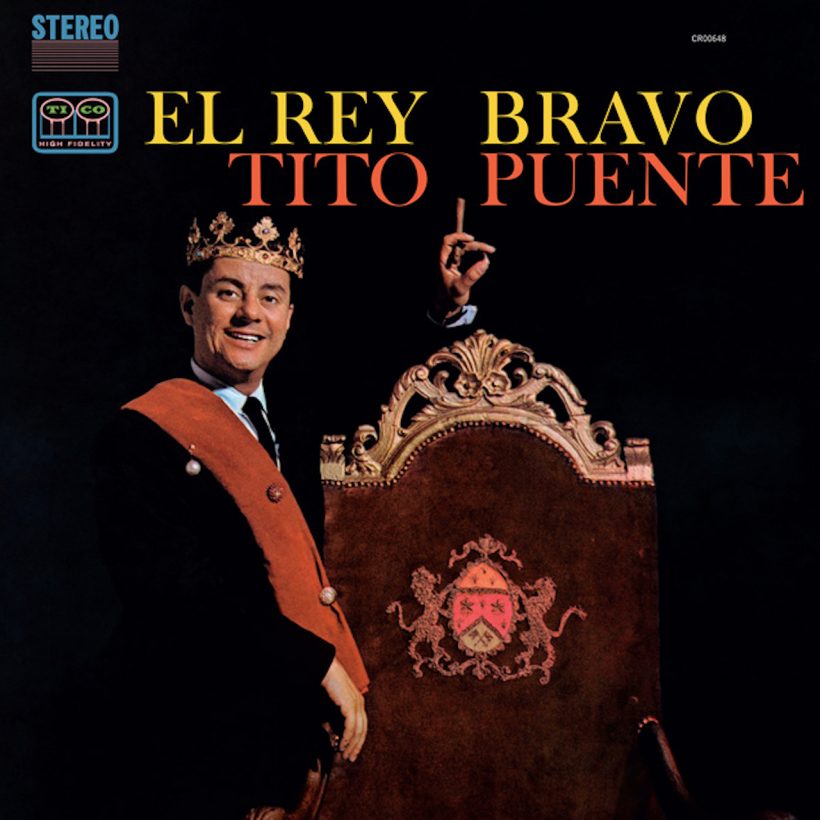 Craft Latino has announced a vinyl reissue for Tito Puente's foundational Latin jazz masterpiece, El Rey Bravo. Originally released on Tico Records in 1962, the album includes the legendary bandleader and percussionist's iconic hit, "Oye Cómo Va," plus enduring favorites like "Tombola" and "Tokyo de Noche."
Set for release November 10 and available for pre-order today, El Rey Bravo features (AAA) lacquers cut from the original master tapes by Kevin Gray at Cohearent Audio and is pressed on 180-gram vinyl. Completing the package is a vintage-style tip-on jacket featuring the album's classic design.
Additionally, for the very first time, fans can experience El Rey Bravo in 192/24 hi-res audio on select digital platforms. In addition, a Canary Yellow color vinyl exclusive, limited to 500 copies, with exciting bundle options that include a commemorative Tito Puente T-shirt is being offered at Fania.com. Vinyl Me, Please is also releasing a 180-gram Orange Crush exclusive variant.
This reissue offers a fitting cap to Craft Latino's year-long centennial celebration of the influential artist. Throughout 2023, the label has honored Puente's vital contributions to Latin music through exclusive digital content and a series of releases, including 180-gram vinyl pressings of Puente's 1972 classic Para los Rumberos, and his best-selling 1985 album Mambo Diablo.
When 1962's El Rey Bravo arrived on Tico Records, more than a decade into Puente's career, the bandleader and his orchestra were at the height of their prowess. El Rey Bravo cements the band's status, as they deliver a dazzling set of original dancefloor numbers—all primarily comprised by Puente.
Among the highlights is the fiery opener, "Malanga con Yuca" ("Potatoes and Beans"), the joyful "Batacumba" ("Brazilian Beat") and the cinematic "Tokyo de Noche" ("Tokyo After Dark")—a rare instrumental track that features standout flute and violin solos. One of the album's few covers is "Tombola" ("Circus"), written by the legendary team of Augusto Algueró and Antonio Guijarro for the 1962 Spanish musical of the same name.