Toosii Shares Intimate And Revealing Debut Album 'NAUJOUR'
'I had always told myself that when I dropped my debut album, it would be a self-titled album,' says Toosii.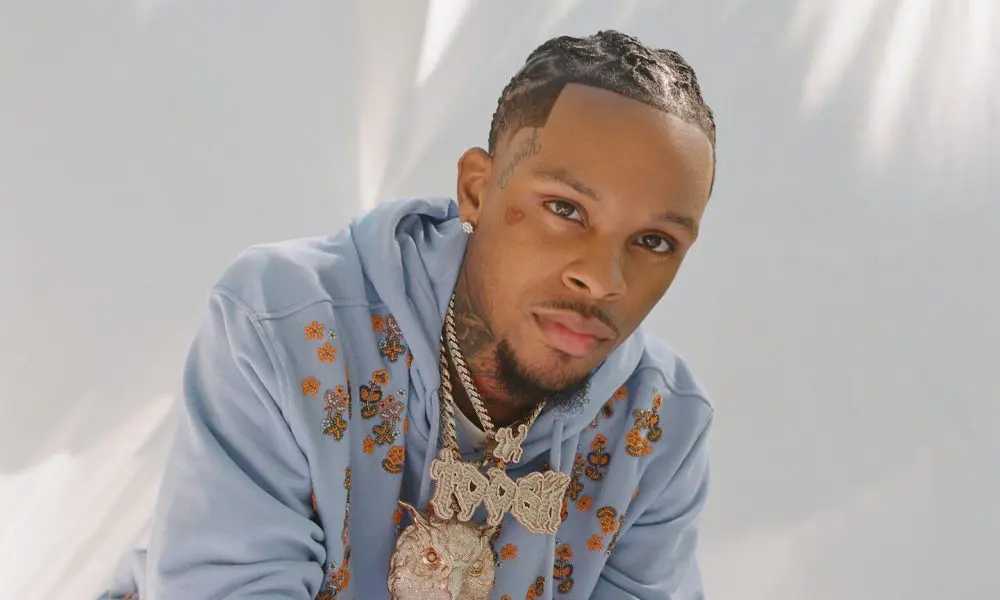 Toosii has released his debut album NAUJOUR via South Coast Music Group/Capitol Records. The 19-track album includes the Platinum-certified "Favorite Song," which is No.1 at Rhythm radio and is currently top five of the Billboard Hot 100 chart.
Hailed by Complex as one of "music's brightest stars," Toosii will support the album with an extensive summer headline tour. Tickets are available via Ticketmaster.
Toosii - FWLM (Official Music Video)
Born NauJour Lazier Grainger in Syracuse, New York, Toosii began focusing on music after he moved to Raleigh, North Caorlina as a teen. He says, "I had always told myself that when I dropped my debut album, it would be a self-titled album. I feel like there is a difference between NauJour and Toosii and with this album, I am actually giving people the real in my life."
On NAUJOUR, the 23-year-old artist oscillates between disarming tenderness ("Favorite Song") and jagged cool. He trades bars with 21 Savage on "Pull Up" for an effortless blend of menace and machismo. On "Rich Ridin," he coasts over insistent percussion as he lets loose emphatic flexes and implicit warnings for his enemies.
The slow burning "FWLM" blends raw lyrics with elegant instrumentation as Toosii swings from brash and confident ("Backseat, Double R, let me set the bar") to vulnerable ("Brought her to the studio/ Just for her to break my heart and play me like a Yu-Gi-Oh!"). Toosii shot the immersive, atmospheric official video for "FWLM" in downtown Los Angeles with frequent collaborators Joan Pabon and Logan Fields (Rod Wave, Syd).
Named by Billboard as an early contender for "Song of the Summer 2023," "Favorite Song" has amassed over 260 million combined global streams while the audio has been featured in over five million global TikTok creations, earning more than three billion combined views.
XXL Magazine put "Favorite Song" (feat. Future) [Toxic Version] on its list of the best new hip-hop songs and Brooklyn Vegan observed, "It's a syrupy slow jam that Future is perfect for." Praising the remix with Khalid, HYPEBEAST said, "An R&B song reflecting on the woes of heartbreak, the resulting collaboration is a series of layered, drawn-out vocals, subtly punctuated with the tapping of drums."