Toosii Recruits Future For 'Toxic Version' Of 'Favorite Song'
Toosii will perform 'Favorite Song' during the season finale of 'The Voice' on May 23.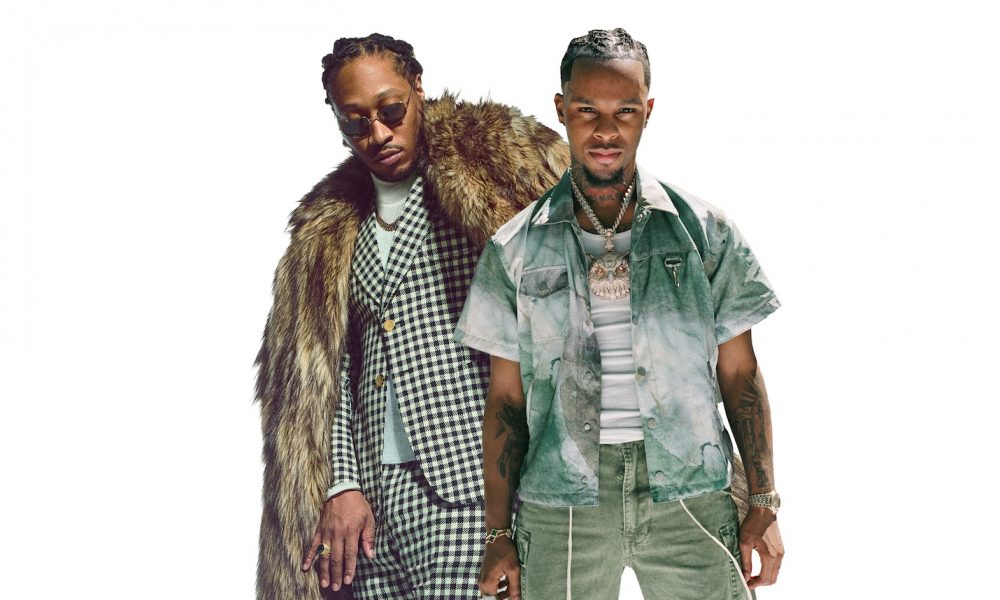 As "Favorite Song" jumps into the top 10 of the Billboard Hot 100 and achieves Platinum certification, Toosii has dropped a striking new version of the track, a "Toxic Version" that features Future.
In the powerful new first verse, chart-topping, Grammy-winning superstar Future takes the stage. Looking into the crowd, he's hit by memories that unleash a flood of feelings for a past love.
Toosii, Future - Favorite Song (Toxic Version / Lyric Video)
The new version of "Favorite Song" will be included on Toosii's debut album, NAUJOUR, along with the original version of the song and "Favorite Song" (with Khalid) [Remix]. Toosii will kick off a U.S. headline tour in support of the album on July 26.
Toosii will take the stage to perform "Favorite Song" during the two-hour live season finale of Season 23 of NBC's four-time Emmy Award-winning competition series The Voice on Tuesday, May 23 (9-11 p.m. ET/PT). CeeLo Green, Diplo & Lily Rose, and Maroon 5 will also perform that evening.
"Favorite Song," which was named by Billboard as an early contender for "Song of the Summer 2023," is Toosii's first top 10 hit on the Billboard Hot 100, climbing to No.8 this week. The track is a top five smash at rhythm radio, topped the Billboard Rap Streaming Songs & Billboard Hot Rap Songs charts, and entered the top five of Billboard's Hot R&B/Hip-Hop Songs tally.
Combined global streams of "Favorite Song" have surpassed 260 million while the audio has been featured in over five million global TikTok creations, earning more than three billion combined views.
Born Nau'Jour Lazier Grainger in Syracuse, NY, Toosii tells jarringly honest tales of street life and lost love, detailing his journey from a lost kid surrounded by tragedy to a national sensation full of promise. Now based in Raleigh, NC, the 23-year-old was hailed by Complex as "One of music's brightest stars" and Teen Vogue said, "if you're not in his orbit yet, you need to tap in."