Listen To Travis Tackle Queen's 'Killer Queen' Ahead Of 'The Invisible Band' Reissue
''Killer Queen' was fun; it was like when you're young and you take something apart just to see how it ticks,' says lead guitarist Andy Dunlop.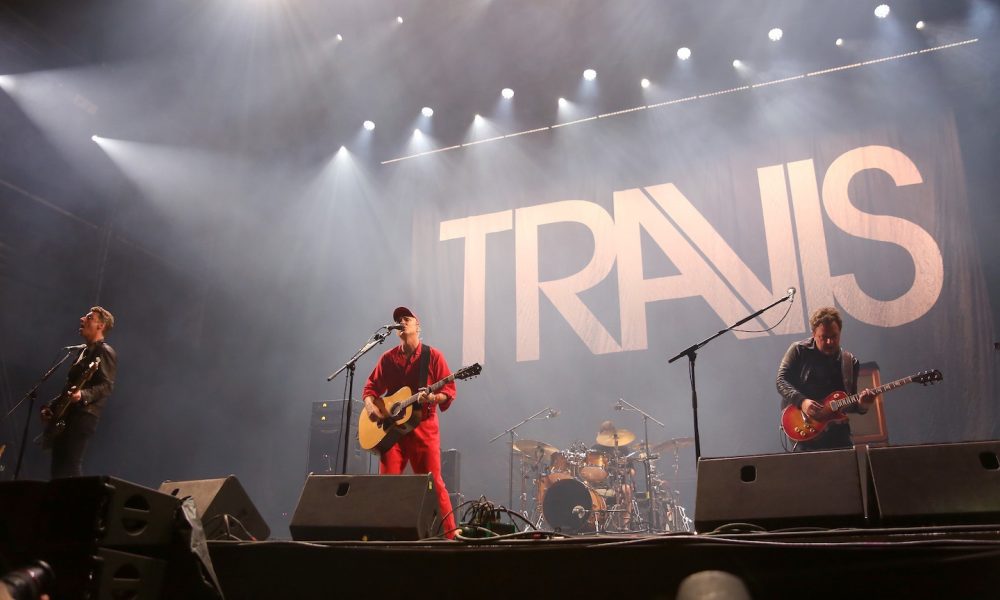 Multi-platinum Scottish rock band Travis have tackled Queen's "Killer Queen" for their own harmoniously crisp rendition of the 70s classic hit.
The previously unreleased reimagined version was originally destined as the B-side for their smash hit single "Sing." Now the track is available with a cheeky preamble in a special extended, remastered cut as part of the band's upcoming 20th anniversary deluxe reissue of their critically-acclaimed album The Invisible Band, out December 3 on Craft Recordings.
Lead guitarist Andy Dunlop shares, "'Killer Queen' was fun; it was like when you're young and you take something apart just to see how it ticks. We literally tried to make it as close to the Queen version as possible – take every part and go 'I want to recreate that.' It was great because it's such a brilliant song and such a good recording."
The deluxe reissue of The Invisible Band features the original album remastered by GRAMMY Award-winning engineer Emily Lazar, all the original B-sides and a selection of completely unreleased demos, live sessions and alternate takes.
A special limited-edition 20th Anniversary box set features the material across two CDs and two 180-gram heavyweight, ultra-clear vinyl LPs, cut at London's Air Studios. The set includes an extensive book with unseen session photography, handwritten lyrics, and essays from the band plus contributions from the original producer Nigel Godrich. A limited number of hand-numbered prints, signed by all four of the band, are available via the Travis official store.
The Invisible Band will also be reissued on standard black vinyl, available for the first time on the format since its original release. A limited green vinyl pressing is available via independent record stores, as well as a 2-CD standard edition.
The band are scheduled to tour across North America and the United Kingdom with The Invisible Band in Concert in April 2022, along with a show in Paris at Le Trianon on May 8, 2022. This marks the first time the seminal album will be played in full, plus material from 2020's 10 Songs and more from the group's extensive catalogue of hits.