Trent Reznor And Atticus Ross To Score 'Teenage Mutant Ninja Turtles: Mutant Mayhem'
The new animated film is set to arrive in cinemas on August 2.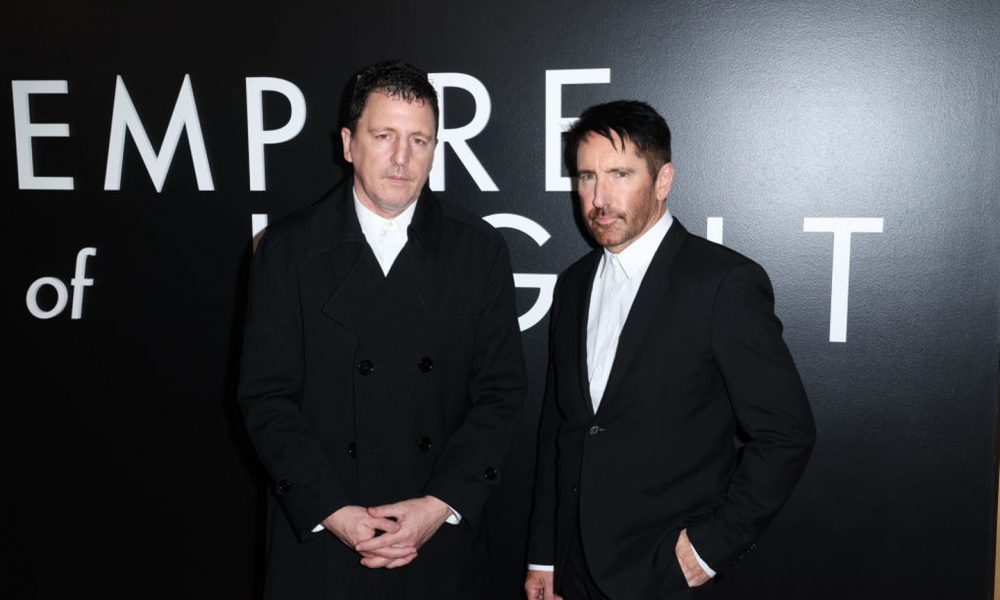 Director Jeff Rowe has confirmed that Nine Inch Nails mainstays Trent Reznor and Atticus Ross are composing the score for the animated film Teenage Mutant Ninja Turtles: Mutant Mayhem, due in cinemas on August 2.
Legendary skateboarder Tony Hawk, who recently teamed with Reznor for a cover of Nine Inch Nails' "Wish," mentioned that the Oscar-winning pair were contributing to the animated film's soundtrack during an appearance on the Through the Lens podcast. On Sunday, Rowe took to Twitter to confirm the news.
"Well now that my teenage hero Tony Hawk has leaked that my music heroes are doing this I can add that the score is absolutely AMAZING," the director wrote. "Exhilarating, terrifying, heartbreaking, full of sounds I didn't know existed. I don't have the vocabulary to describe it. I love it so much."
Teenage Mutant Ninja Turtles: Mutant Mayhem | Teaser Trailer (2023 Movie) - Seth Rogen
"For those speculating: nothing they've done has been released yet," Rowe continued. "It's not them in the teaser trailer, and won't be them in this week's trailer. You'll just have to wait until August 2 to have your mind shattered and rebuilt with beauty and then shattered again."
Advance publicity reveals that Teenage Mutant Ninja Turtles: Mutant Mayhem, the pizza-loving heroes will be voiced by by The Walking Dead: World Beyond's Nicolas Cantu (Leonardo), The Chi's Shamon Brown Jr. (Michelangelo), Grey's Anatomy's Micah Abbey (Donatello), and The Mighty Ducks: Game Changers' Brady Noon (Raphael). Jackie Chan voices Splinter, while The Bear star Ayo Edebiri plays April O'Neil. The all-star cast also includes Seth Rogen, John Cena, Ice Cube, Paul Rudd, Rose Byrne, Post Malone, Maya Rudolph and Giancarlo Esposito.
Trent Reznor and Atticus Ross have become two of the film soundtrack world's most sought after names over the past decade. They have previously composed the scores for David Fincher's The Social Network (for which they won the Academy Award), The Girl with the Dragon Tattoo, Gone Girl, and Disney Pixar's animated movie Soul, among other projects.
Listen to the best of Nine Inch Nails on Apple Music and Spotify.