U2 Go Back To Paris Via 'Virtual Road' Screening Of Emotional 2015 Show
The show is the emotionally charged December 2015 concert at which the band returned to Paris soon after the terrorist attacks on the city.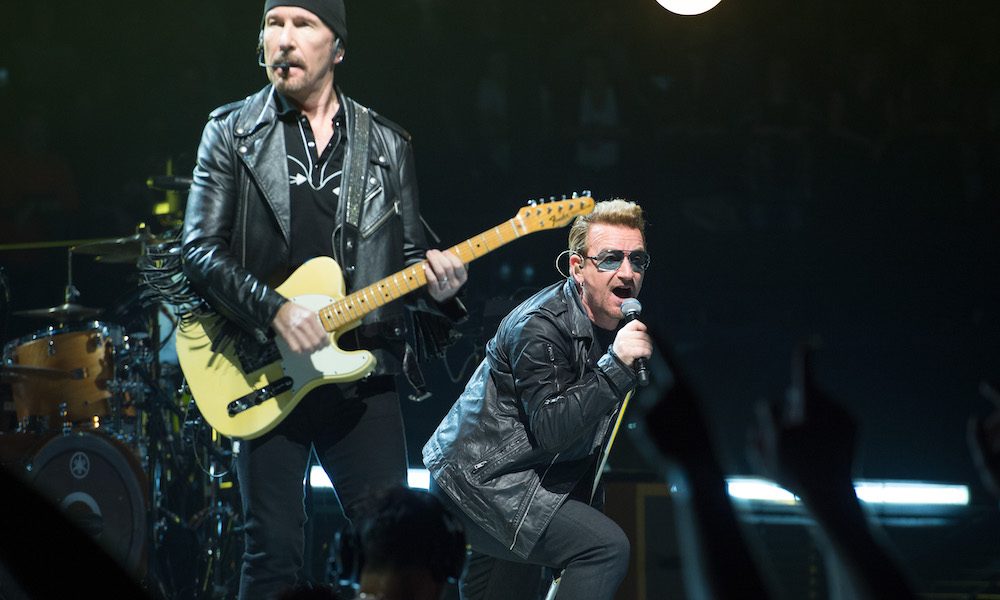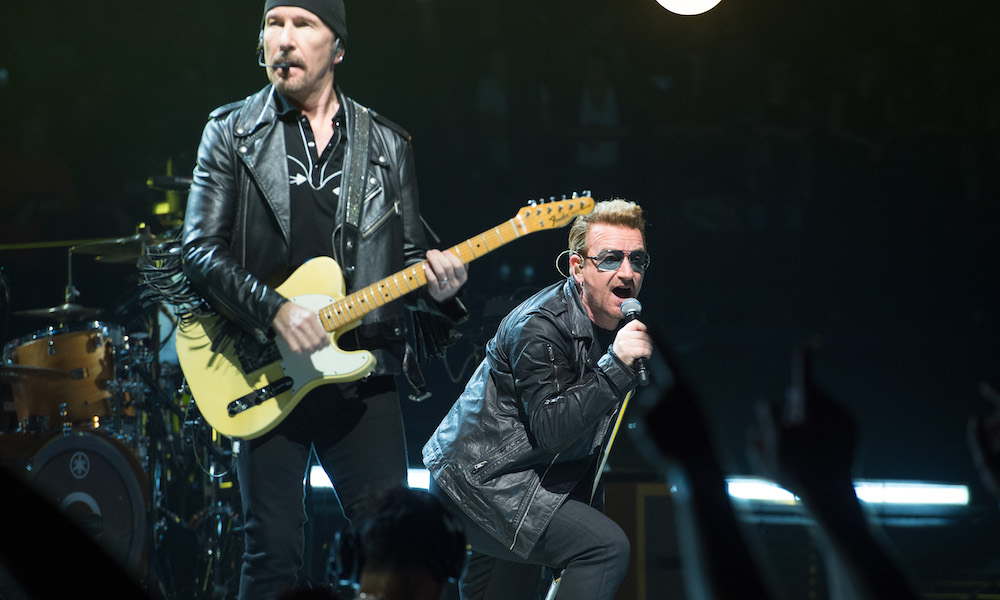 The last in the YouTube concert series U2: The Virtual Road will air tomorrow (10) at 6.30pm BST/1.30pm EDT/10.30am PDT. It's the band's final performance on the iNNOCENCE + eXPERIENCE: Live in Paris tour, the emotionally charged occasion in December 2015 on which the rock giants came back to Paris less than a month after the terrorist attacks on the city.
As with all the concerts in the series, this classic U2 show will be introduced by a new live performance, this time from French band Feu! Chatterton. The event will be hosted on the band's YouTube channel, featuring full, remastered footage, and as with its predecessors, will be available for 48 hours only. Alongside a huge array of U2 favorites, the set included their rendition of Patti Smith's "People Have The Power."
U2 have been posting their memories about the Paris show on social media, with The Edge commenting: "Walking out on stage that night to see all those faces, those fans who came back to support us. It was an incredible feeling. We played those songs with everything we had…and the audience gave us everything they had…Paris, on t'aime."
Adam Clayton added: "This show was one of the most memorable of our lives. To return to Paris at such a heightened time, it was emotional, we didn't know what to expect, from ourselves, from the crowd…plus the pressure of it all being filmed…but the songs, the city, the fans, they all got us through. It was a very special night."
In other U2 news, a special 40th anniversary, remastered edition of their early landmark "Fire" will be released on picture disc vinyl for Record Store Day in both the UK and US. It features "Fire" and "J Swallow" on Side A, and two live recordings of "Fire" on Side B. It will be available from independent record shops participating in RSD 2021.
Listen to the best of U2 on Apple Music and Spotify.