Amy Winehouse, Queen, And Elton John Among Record Store Day 2021 Exclusives
This year, RSD exclusives will be available from selected stores on both June 12 and July 17 respectively.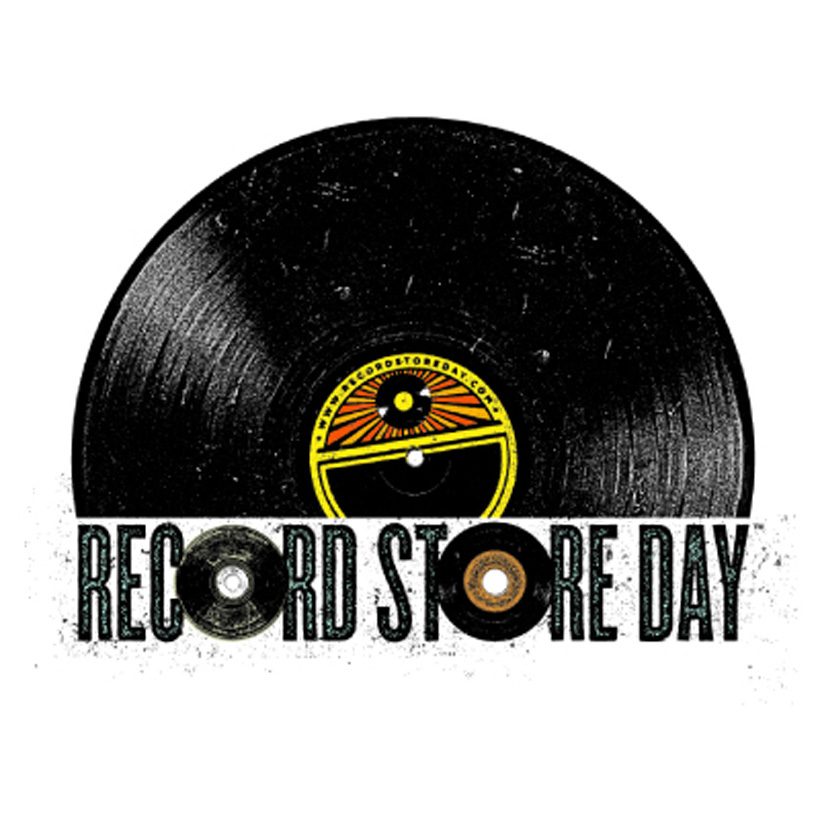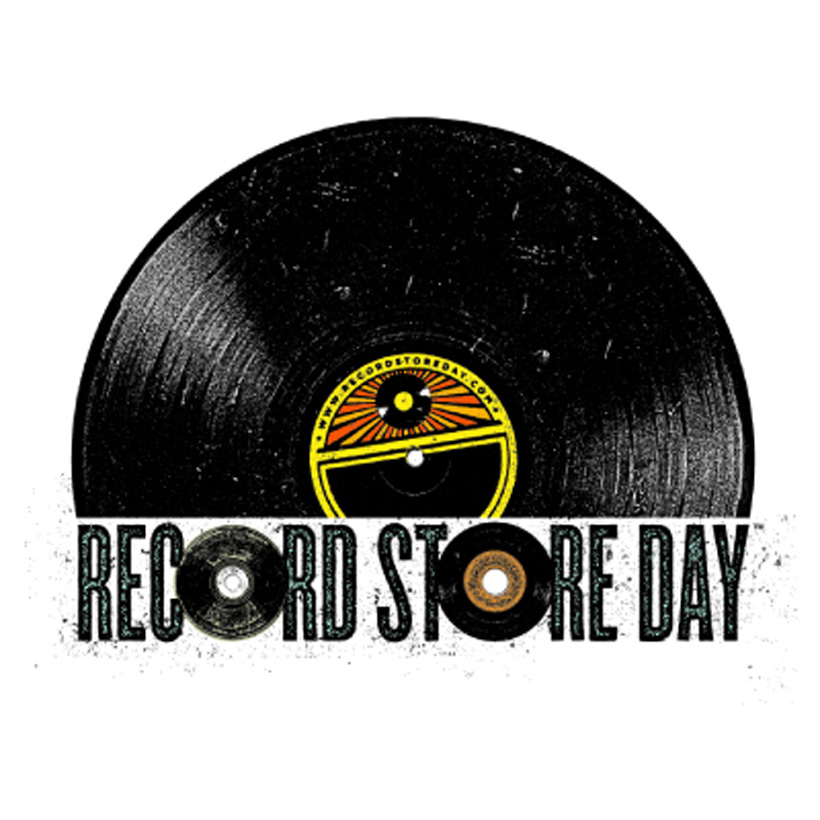 Amy Winehouse, Queen and Adam Lambert, The Art Of Noise, Elton John, Rory Gallagher, Bill Fay, and Captain Beefheart are just a few of the stars with exclusive titles set for release on either June 12 or July 17 for the UK's Record Store Day 2021.
Record Store Day is when independent record shops all across the world come together to celebrate their unique culture. Special vinyl releases are made exclusively for the days and many shops and cities host artist performances and events to mark the occasion. Thousands celebrate the day around the globe in what's become one of the biggest annual events on the music calendar.
Hundreds of artists and record labels have come together to release an exciting array of exclusive, special, and one-off vinyl records which will be available only from participating shops. Due to the pandemic, this year's celebrations will take place across two Record Store Day "Drops" on Saturday, June 12, and Saturday, July 17.
Louise Jackson, who opened Wax & Beans Records in Bury in 2019, said: "We cannot wait for RSD this year! After the rollercoaster of a year everyone has had, it's so refreshing to be able to look forward to such a successful and fun event. The build-up to RSD celebrations has become as exciting as the days themselves – especially as the whole event is now so well embraced by our local community and the people of Bury.
Despite the social distancing restrictions in place last year, the three RSD drops had such a wonderful atmosphere of suspense, anticipation, and excitement from the early hours. We saw many of our regular customers meet with plenty of new faces, with friendships being made whilst waiting (distanced) in the queue and we cannot wait to welcome more people and enjoy two days of a truly liberating celebration of music."
Some of Record Store Day 2021's exclusive titles include a limited edition colored vinyl edition of a collection of Amy Winehouse Remixes from Frank and Back To Black; A reissue of Who's Afraid of…?, the debut album from pioneering British synth-pop act The Art of Noise; Bill Fay's Time Of The Last Persecution; Elton John's Regimental Sgt. Zippo and Rory Gallagher's Cleveland Calling Pt. 2. and Queen and Adam Lambert's Live Around The World EP.
The five-track EP will be available on heavyweight vinyl and includes four tracks from the Live Around The World album, and one unreleased live track. This RSD Drops exclusive packaging will be bundled with a bonus pink 7″ single of Freddie Mercury's "Love Me Like There's No Tomorrow" and an instrumental version on the B-side.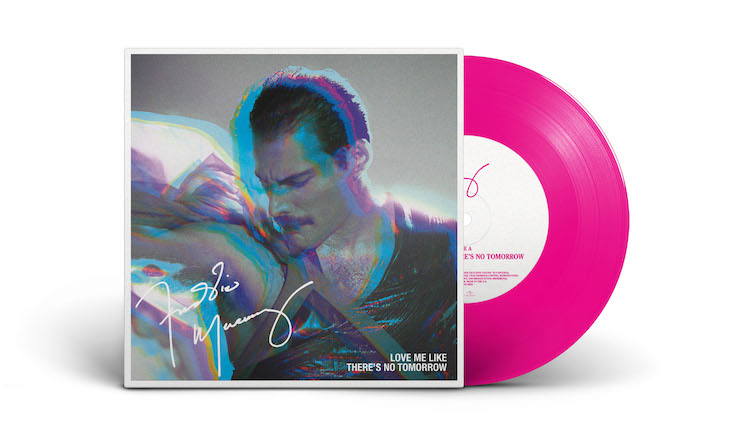 The Amy Winehouse Remixes collection is 2LP set pressed on 180 gram colored vinyl – one LP blue, one yellow – and it includes a digital download card. The Art of Noise, meanwhile, featured Oscar and Grammy Award-winning composer Anne Dudley and hugely successful producer Trevor Horn. Who's Afraid of..? was one of the first releases on the fledgling ZTT label in 1984 and has been unavailable on vinyl since it was repressed and repackaged in 1985.
UMC will make it available on 180gm vinyl for Record Store Day 2021, as an exclusive new limited edition release featuring a second LP of rare Art of Noise recordings, presented as Who's Afraid of… Goodbye? These are making their first appearance on vinyl and were previously only available as part of the now-deleted 2006 box set, What Have You Done With My Body, God?
Bill Fay's loyal cult following, meanwhile, has grown significantly over the years. Signed to Decca, the singer-songwriter and pianist released two albums in 1970 and 1971; their haunting, darkly shadowed songs were never meant to appeal to the masses, even at the height of the psychedelia-streaked introspection sparked by the soul-searching and ravaging events of the day. The title track, Time of the Last Persecution, was written in an immediate and visceral response to the killings of four students at Kent State.
After the rapturous reception for Jewel Box, Rocket/UMC/EMI are honored to announce a strictly limited one-off bringing together of Elton John's fabled Regimental Sgt Zippo album that was slated for release in 1968, but ultimately shelved.
For one day only, we enter a parallel universe where this, not Empty Sky, would have been Elton John's debut album. Recorded at Dick James Studios in Central London between late 1967 and Spring 1968, six of the 12 songs were released on Jewel Box, but five are here in their finished versions for the first time, and a debut release for "You'll Be Sorry To See Me Go". Overseen with customary forensic attention to details by Elton's archive team, RSZ is an absolute feast for fans of Elton John and Bernie Taupin.
Also among exclusive Record Store Day 2021 titles, Cleveland Calling PT. 2 is an unreleased radio session recovered from the depths of the Rory Gallagher archives. This recording features Rory and his band playing 7 songs live in an empty Cleveland Agora venue for WNCR Radio. This release follows the RSD 2020 release Cleveland Calling (No.2 on the Billboard Blues chart) which was an acoustic session also recorded by WNCR during the same 1972 US tour.
Some of the many exclusive Record Store Day 2021 titles include:
June 12:
Amy Winehouse – Remixes
Beastie Boys – Aglio E Olio
Cat Stevens – Harold & Maude
Charlie Parker – Bird in LA
Dave Davies & John Carpenter – Village Of The Damned (Deluxe Edition – Original Motion Picture Soundtrack)
Dave Grusin – Goonies (Original Motion Picture Score)
Def Leppard – Live in Oxford
Don Davis – The Matrix – The Complete Edition
Ella Fitzgerald – Original Grooves – Ella in Berlin: Mack The Knife / Summertime
Elton John – Regimental Sgt.Zippo (flip-back laminated gloss sleeve)
Ennio Morricone – Il Bandito Dagli Occhi Azzurri "The Blue-Eyed Bandit"
Free
Harry Gregson-Williams and John Powell – Shrek
Jeezy – Thug Motivation: The Collection
John Martyn – The Church With One Bell
Jonathan Richman – Having A Party With Jonathan Richman
Kenny Dorham – Quiet Kenny
Lamb Of God – As The Palaces Burn
Linton Kwesi Johnson – Making History (Colored Vinyl)
OMD – 'Enola Gay' (Remixes)
Stillwater – 'Stillwater Demos' EP
STYX – 'The Same Stardust' EP
t.A.T.u. – 200 KM/H In the Wrong Lane
Tears For Fears – Live at Massey Hall
The Cure – Faith (40th Anniversary)
The Flirtations – "Nothing But A Heartache" b/w "Need Your Loving"
The Police – Live Vol.1 – Colored Vinyl
The Police – Live Vol.2 – Colored Vinyl
The Rolling Stones – Hot Rocks (Colored Vinyl)
The Thrills – So Much For The City
The Who – Face Dances (Colored Vinyl)
Thelonious Monk – Palo Alto: The Custodian's Mix
Timebox – "Beggin'' b/w "Girl Don't Make Me Wait"
Various Artists – Chicago/The Blues/Today!
Various Artists – Jazz Dispensary: The Dank D-Funk Blend, Vol. 2
Various Artists – Dedicated to You: Lowrider Love
Willie Colón, Celia Cruz – Celia y Willie
July 17:
Art Of Noise – Who's Afraid Of The Art Of Noise (Colored Vinyl)
Bill Fay – Time Of The Last Persecution – Decca/Deram 1971
Bobbie Gentry – Windows Of the World
Captain Beefheart – Unconditionally Guaranteed (Colored Vinyl)
Cranberries – Stars: the best of 92-02
Dire Straits – Encores
Evanescence – The Open Door
Freddie Mercury – Love Me Like There's No Tomorrow
James Horner – Aliens – Original Soundtrack (35th Anniversary Edition)
John Carpenter – Ghost of Mars
Michael Kamen – Iron Giant
Mike Oldfield – Incantations (Gatefold sleeve)
Millie – My Boy Lollipop
Queen + Adam Lambert – 'Live Around The World' EP
Rory Gallagher – Cleveland Calling Pt.2
Queen and Adam Lambert – 'Live Around The World' EP
Tangerine Dream – The Keep Soundtrack (Clear Vinyl)
The Cure – Wild Mood Swings
Various – You Got The Power: Cameo Parkway Northern Soul 1964-1967
Various – You Can't Sit Down: Cameo Parkway Dance Crazes
Vince Guaraldi Trio – Baseball Theme.
For further information on all this year's releases, visit Record Store Day's official website.