R.E.M. Share Live Version Of 'Undertow' Exclusively With uDiscover Music
R.E.M. have shared a live version of 'Undertow' exclusively with uDiscover Music. It will feature on the 25th-anniversary edition of 'Monster'.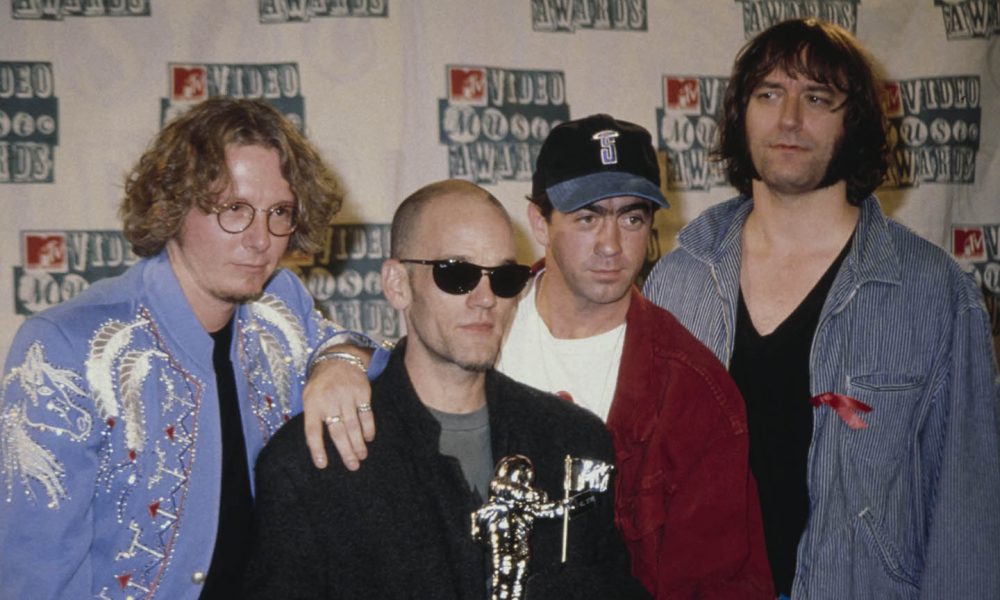 R.E.M. have shared a live version of 'Undertow' exclusively with uDiscover Music. Taken from one of their legendary 1995 Chicago shows at the Rosemont Horizon on the band's 'Monster' tour, the recording features on the forthcoming multi-disc, 25th anniversary edition of Monster, which is set for release on 1 November. Can check it out below.
R.E.M. - Undertow (Live in Chicago / 1995 Monster Tour)
Though written and regularly performed live during the 'Monster' tour, 'Undertow' was one of a selection of new songs which was officially released on R.E.M.'s next album, 1996's New Adventures In Hi-Fi.
R.E.M. guitarist Peter Buck explains that "the idea to keep writing and recording was always part of the plan" when R.E.M. went on the road in support of Monster.
"We were using whatever kind of success we had to do that", he says. "We didn't want to sit still and didn't just want to be the same band over and over again."
In a 1996 interview with Mojo, R.E.M. bassist Mike Mills said of New Adventures In Hi-Fi: "We wanted to get some of the looseness and spontaneity of a soundcheck, live show or dressing room. We used all the good songs. 'Revolution' – a song we did live – didn't make it onto this record, just like it didn't make it onto Monster (the song instead appeared on 1997's Batman & Robin). It usually takes a good few years for me to decide where an album stands in the pantheon of recorded work we've done."
As uDiscover Music previously reported, Craft Recordings' new five-CD, one-Blu-ray deluxe box set of Monster will include the original album, a special 2019 remix from Monster producer Scott Litt, a CD of previously unreleased demos from the album and a complete live 1995 performance captured in Chicago. The accompanying Blu-ray will offer Monster in both hi-resolution audio and 5.1 Surround Sound, as well as a host of video content: the 90-minute film Road Movie, which documents R.E.M.'s 1995 tour, and all six music videos from Monster.
Monster is out on 1 November and can be bought here.
Format:
UK English