Van Der Graaf Generator Announce Multi-Disc 'The Charisma Years' Box Set
Comprising 17 CDs and 3 Blu Ray discs, the new collection includes everything the prog pioneers recorded for Charisma, plus copious rarities.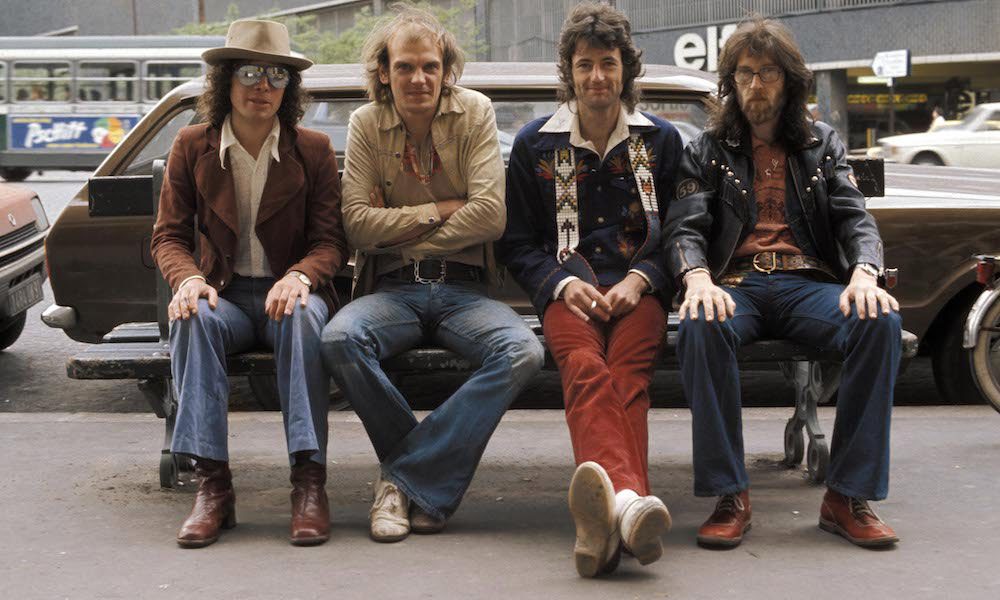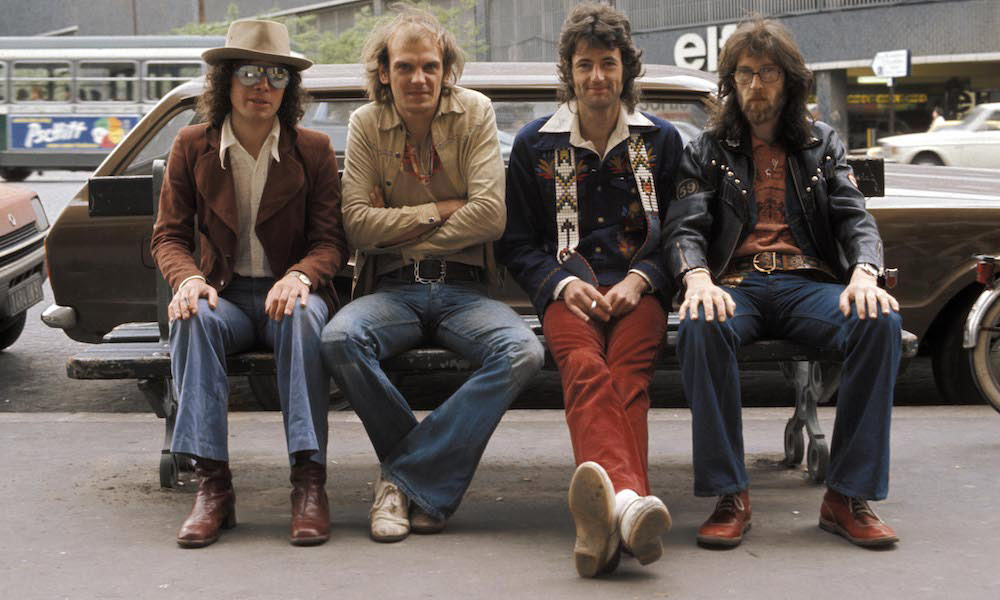 Van Der Graaf Generator have announced the September 3 release of a lavish 20-disc Box — The Charisma Years Box comprising 17 CDs and 3 Blu Ray discs — covering their entire recorded works for Charisma Records, including previously unreleased tracks and previously unreleased footage. Plus brand new Stereo and Surround Sound remixes.
Single releases — "Refugees" (Single Version), "Killer" (New Stereo Mix), and "Pilgrims" (New Stereo Mix) will precede release of The Charisma Years Box, with further singles TBA. And album releases — 4 x 3-disc Sets and 4 x Facsimile Vinyl LPs will also be released.
The liner notes from The Charisma Years Box put it well: "Musical pioneers, boundary-pushers, visionaries. Savage, beautiful, experimental, enduring. Although born in the creative maelstrom of late 1960s Britain, the music of Van Der Graaf Generator has inspired a host of musicians of varying style and taste, from John Lydon to Marc Almond, from Mark E Smith to Bruce Dickinson… seemingly laid to rest as a band in 1978, they have since been reborn and revitalized for the 21st century."
VDGG released 8 albums for the legendary Charisma label. Each was ground-breaking. The influence of the band's unique music would be felt in the ensuing decades by many artists in many genres. The Charisma Years Box features all their Charisma albums newly remastered from first-generation master tapes.
Also featured in The Charisma Years are 2 CDs of a recently discovered and previously unreleased entire concert recorded in Paris in December 1976 by French radio, and all of the surviving BBC sessions recorded by the band.
In addition, there's a Blu Ray features all of the surviving high-quality VDGG television footage and promotional films including from German TV's "Beat Club" in 1970, a filmed appearance at The Bataclan in Paris in 1972 for the French TV show "Pop Deux", the 1972 appearance on "Pop Shop" for RTBF Belgium, a live performance shot by Belgian TV in Charleroi in September 1975, promotional films of Wondering and Cat's Eye, and a 20 minute documentary with live footage shot by Austrian television at The Kohfidisch Open Air Festival, Austria in June 1978.
There are also remixes of the albums H to He Who Am the Only One, Pawn Hearts, Godbluff and Still Life. These have been stunningly remixed from the original multi-track tapes in both Stereo and 5.1 Surround Sound by Stephen W Tayler. These 4 albums will also be made available separately as 3-disc Sets, including Original Stereo Mixes.
Packaged with a 68 page book and rare photographs, The Charisma Years Box is the definitive collection of Charisma work by the legendary Van Der Graaf Generator.
Guy Evans said: "It's perhaps an impossible agenda for the remixing engineer to make the tracks sound as good as possible and to somehow make us, mainly me, have played better. But Stephen Tayler has for sure in these new mixes given us all a remarkable new sonic perspective.
"From the moment I picked up on hitherto vanished cymbal lines in Arrow, and the newly balanced kit, I was hooked. Then it was those quirky second vocal lines that I hadn't heard since the original tracking sessions at Rockfield, and a new clarity given to subtle flute and electric sax lines. The stereo mixes included here are themselves great, and the 5.1s are a revelation! Not in a whizzo cinematic sense, no mind-blowing pyrotechnics, just more space for everything to exist, more depth to get engrossed in."
Hugh Banton adds: "It's almost 50 years since Pawn Hearts was released in October 1971, the same month as the world's first-ever microprocessor chip was brought to market. Even the humble pocket calculator had yet to make much of an appearance, and an FM radio in a car was usually an optional extra. It's quite hard now to recall a world where the technology for recording music consisted solely of tape recorders.
"Trident Studios had a pristine Hammond C3 and what has been described as 'the best rock'n'roll piano ever', a vintage Bechstein, always a treat to play; I believe all four of us contributed piano parts to varying degrees. Rockfield possibly managed to surpass even that with their Bӧsendorfer. Using the pedals on an organ was by no means unfamiliar to me. I'd habitually visualized imaginary bass-pedal lines ever since I first played a pipe organ at school during the '60s. Nevertheless the band's switch from Nic Potter on Fender bass to me on Hammond pedals proceeded at impossible speed, with barely six days between the two gigs. Intrepid youth!"
Peter Hammill added: "Well here we are as young men, pushing away, exploring away. This is about as comprehensive a documentation of that exciting time in our lives as it's possible to get. We had the luck to be given an enormous amount of freedom by Charisma Records to find our own way – and an audience – from the outset. This meant we pushed ourselves as much as we could.
It's wonderful to have the whole recorded history of those years collected together as a complete set and the new mixes shed quite a different light on many of the pieces. Somewhat to our own surprise, we've had a later lease of life after our reunion album and concerts. And as the trio of Hugh, Guy and myself, we're still working away and will be playing live again as soon as circumstances allow us. This remains a fun job."
Stephen W Tayler (remixes engineer) also said: "Unearthing the 16-track tapes for H to He and Pawn Hearts, recorded at Trident, was a real flashback for me. I started my career at Trident Studios not long after these albums were made… eventually becoming chief engineer, strongly influenced by the Trident attitude and sound. The ideas and sounds there were quite extreme when compared to other studios. There was lots of experimentation and rule-breaking.
"Hugh Banton was sent the new surround sound versions and the new stereos went to each band member. Hugh himself is a trained audio engineer and has a 5.1 surround system. I then waited for their notes, which were minimal and helpful. They all sounded so happy!
"Finally Guy Evans was nominated to come over and check out the surround mixes at Real World… his response was quite emotional. He said it was like listening to the albums for the first time! That was a very special day which I will always remember. It is such an incredible privilege to have been involved in remixing these iconic albums."
The Charisma Years is out on 3 September and is available for pre-order.