The Most Influential Albums Of 1971: A Year That Changed Music Forever
In 1971, the world was ready to shake off the 60s and move forward into an uncertain future.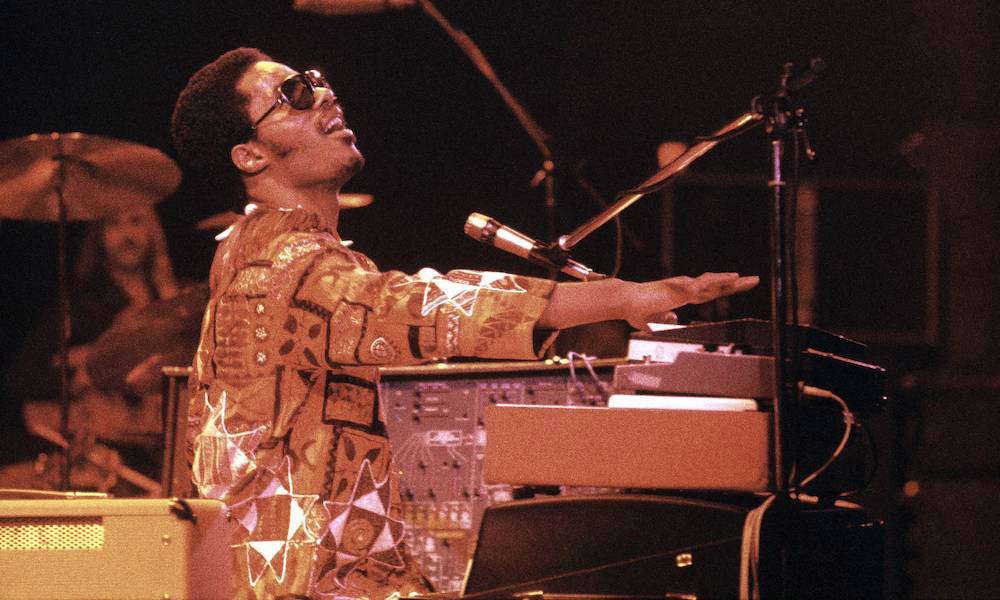 The year 1971 was a 12-month period where everything seemed to come together musically. The world was ready to shake off the 60s and move forward into an uncertain future. This sense of possibility, both good and bad, hangs over the best albums of that year. The biggest acts of the 60s were trying new things, and plenty of new voices were emerging to challenge what had come before. Motown stars were taking big chances. Brazilian musicians were seeing what came after Tropicália. Beatles were going solo. It was a year in which a list of the 50 most influential 1971 albums still doesn't feel like it begins to scratch the surface. So, take this list as a beginning, an invitation to explore a year that changed music forever.
Explore the best albums of 1971 on vinyl.
Marvin Gaye – What's Going On
An album so revered that Rolling Stone recently named it the best album ever made, Marvin Gaye's What's Going On is a searing and important record that has transcended time.
The Beach Boys – Surf's Up
Surf's Up saw The Beach Boys celebrating the natural world and warning of the dangers posed to it by encroaching industrialization. Its message only gets more powerful every year that passes.
Leon Russell – Leon Russell and the Shelter People
"The Ballad of Mad Dogs and Englishmen" was the standout track from Leon Russell and the Shelter People that promised an eventual commercial breakthrough.
Booker T & The M.G.'s – Melting Pot
One of the funkiest bands to ever record, Booker T. & the M.G.'s Melting Pot may be one of their funkiest albums ever.
Fania All Stars – Live at The Cheetah, Vol. 1
Live at the Cheetah, Vol. 1 wasn't only an audio document of the most talented Latin music players of the era, it also served as the film set of the iconic Our Latin Thing, one of the best music documentaries ever.
David Bowie – Hunky Dory
Featuring "Changes" and "Life on Mars?," Hunky Dory served as an incredible prelude to Bowie's transformation into Ziggy Stardust.
Miles Davis – Live-Evil
A wild, expansive vision of where jazz might head, Live-Evil saw Miles Davis taking things to a very dark place.
Rory Gallagher – Deuce
Irish blues-rock guitar virtuoso Rory Gallagher went for a raw feel on Deuce, and the decision paid off handsomely, with rollicking numbers like "I'm Not Awake Yet."
Jethro Tull – Aqualung
Opening with one of 1971's most iconic riffs, Jethro Tull's Aqualung was a flute-featuring prog rock album that heavily featured religious themes.
Funkadelic – Maggot Brain
Featuring Eddie Hazel's monumental guitar solo, Maggot Brain was a crowning achievement for George Clinton's groundbreaking group.
Edú Lobo – Sergio Mendes Presents Lobo
Any fan of offbeat jazz will find a lot to love in this Brazilian gem, which sees Edú Lobo at his most playful.
Elton John – Madman Across the Water
With tracks like "Tiny Dancer" and "Levon," it'd be impossible not to include this early Elton full-length.
Richie "Richie" Ray & Bobby Cruz – El Bestial Sonido de Ricardo Ray y Bobby Cruz
The title track is one of salsa's best-loved tunes, while the rest of El Bestial Sonido de Ricardo Ray y Bobby Cruz showcases just how great (and versatile) of a pianist Richie Ray truly was.
Genesis – Nursery Cryme
The first Genesis album to include Phil Collins and Steve Hackett, Nursery Cryme was the beginning of a new era for the group.
Gal Costa Fa-Tal – Gal A Todo Vapor
With nowhere to hide on this live album, Gal Costa reaffirmed her incredible, unique talents throughout its 19 songs.
John Lennon – Imagine
As if the title track weren't enough, Imagine also includes the unforgettable "Jealous Guy."
Alice Coltrane – Journey in Satchidananda
The spiritual journey of jazz harpist Alice Coltrane was brought into full view with Journey in Satchidananda.
Isaac Hayes – Theme From Shaft
One of the greatest soundtracks ever put together, Shaft sees Isaac Hayes at the height of his powers.
Erasmo Carlos – Carlos, ERASMO…
This is one of the most personal albums from the hugely popular Brazilian artist, full of beautiful groovy music that transcends language.
Yes – Fragile
Fragile marked the arrival of Rick Wakeman into Yes, and accordingly found them stretching their sound into more synthetic territories.
The Rolling Stones – Sticky Fingers
In a career full of great albums, Sticky Fingers may be among The Rolling Stones' finest.
George Harrison – The Concert for Bangladesh
The star-studded concert was a humanitarian effort, held in Madison Square Garden. The album meant the rare chance to hear Bob Dylan, Ravi Shankar, Ringo Starr, and more share a stage.
Traffic – The Low Spark of High Heeled Boys
The Low Spark of High Heeled Boys saw the inimitable English group stretching out for lengthy jams with often surprising detours.
Black Sabbath – Master of Reality
Many point to the foundational influence of Master of Reality on other bands and genres, but the album is no time capsule. Its songs have lost none of their elemental power.
John Martyn – Bless the Weather
The melancholic folk troubadour returned to his solo career with this celebrated collection of songs, Bless the Weather.
Sly and the Family Stone – There's a Riot Goin' On
There's a Riot Goin' On feels just as fresh as it did the day it was released, due to its purposefully raw and experimental approach to funk.
Joni Mitchell – Blue
Joni Mitchell's singer-songwriter masterpiece still resonates decades later, with its masterful lyrics and unexpected chords.
Weather Report – Weather Report
The debut of one of jazz fusion's greatest groups, Weather Report still sounds a little bit like the future today.
Paul and Linda McCartney – Ram
Regarded as one of the finest post-Beatles solo albums by Paul McCartney, Ram found Paul working hand-in-hand with his wife to create a masterpiece of small delights.
Pharoah Sanders – Thembi
This spiritual jazz album sees Pharoah Sanders questing for illumination through music. "Astral Traveling" indeed.
Serge Gainsbourg – Histoire de Melody Nelson
Histoire de Melody Nelson clocks in at a cool 28 minutes, but it stands as Serge Gainsbourg's finest moment, full of effortless cool and dense orchestration.
Van Der Graaf Generator – Pawn Hearts
A concept album of breathtaking scope Van Der Graaf Generator's Pawn Hearts remains an imposing listen, even decades after its release.
Stevie Wonder – Where I'm Coming From
The album right before his classic 70s run properly began, Where I'm Coming From nonetheless has plenty of magic from Stevie Wonder.
Chico Buarque – Construção
Consistently voted one of the best Brazilian albums ever, Construção was a sly bit of protest released amid a repressive regime.
The Allman Brothers Band – At Fillmore East
The Allman Brothers Band finally captured their unique on-stage chemistry in action with At Fillmore East, showcasing just how well the band jammed together.
James Brown – Hot Pants
The Godfather of Soul emphasized the groove on Hot Pants, with plenty of extended vamps.
El Chicano – Revolución
Part of an emerging cadre of Chicano rock bands, El Chicano's most memorable moment on this album was the gorgeous rendering of the ballad "Sabor A Mi."
T. Rex – Electric Warrior
Electric Warrior is a totemic masterpiece of glam rock, featuring Marc Bolan's arrival as a bona fide rock star with "Bang a Gong (Get It On)."
Gil Scott-Heron – Pieces of a Man
"The Revolution Will Not Be Televised" is just the beginning of this fierce album that sounded like little else before it (and little else after it).
Willie Colón & Héctor Lavoe – La Gran Fuga
Among the handful of classic collaborative albums between the electrifying duo, La Gran Fuga sees Willie Colón and Héctor Lavoe at their very best.
Led Zeppelin – Led Zeppelin IV
One of the biggest sounding rock 'n' roll albums of all-time, Led Zeppelin IV is as monumental today as it did when it was first released.
The Who – Who's Next
For the iconic opening notes of "Baba O'Riley" alone, this Who's Next is one of the most revered full-lengths of 1971.
The Doors – L.A. Woman
The final full-length from a sui generis band, Jim Morrison and company deeply mined the blues for inspiration for L.A. Woman's best songs.
Carla Bley & Paul Haines – Escalator Over the Hill
One of the most ambitious albums ever recorded, this jazz opera continues to confound and delight decades after its release.
Carole King – Tapestry
Carole King was already a celebrated songwriter by the time she went solo, but Tapestry truly brought her talent to the masses.
Cat Stevens – Teaser and the Firecat
Teaser and the Firecat saw Cat Stevens follow up the hugely successful Tea for the Tillerman with yet another collection of delicate, indelible tunes.
Can – Tago Mago
Consciously leaving behind the influence of American rock 'n' roll, Can's Tago Mago solidified the group's standing as one of Germany's outstanding avant-garde groups.
Eugene McDaniels – Headless Heroes Of The Apocalypse
Headless Heroes Of The Apocalypse is an underrated gem of funk and soul, full of off-kilter classics like "Supermarket Blues."
Bob Marley and The Wailers – Soul Revolution
The third album by Bob Marley and The Wailers, Soul Revolution saw the group begin to make strides toward their eventual classic sound.
Learn more about this explosive year in music with the new docuseries, 1971: The Year That Music Changed Everything, an immersive series that will explore the musicians and soundtracks that shaped the culture and politics of 1971, premiering May 21 exclusively on AppleTV+.