Best Reba McEntire Songs: 20 Country Classics
Armed with a meaty, bright voice and a perfect country origin story, Reba McEntire has churned out country hits for decades. These are some of her best.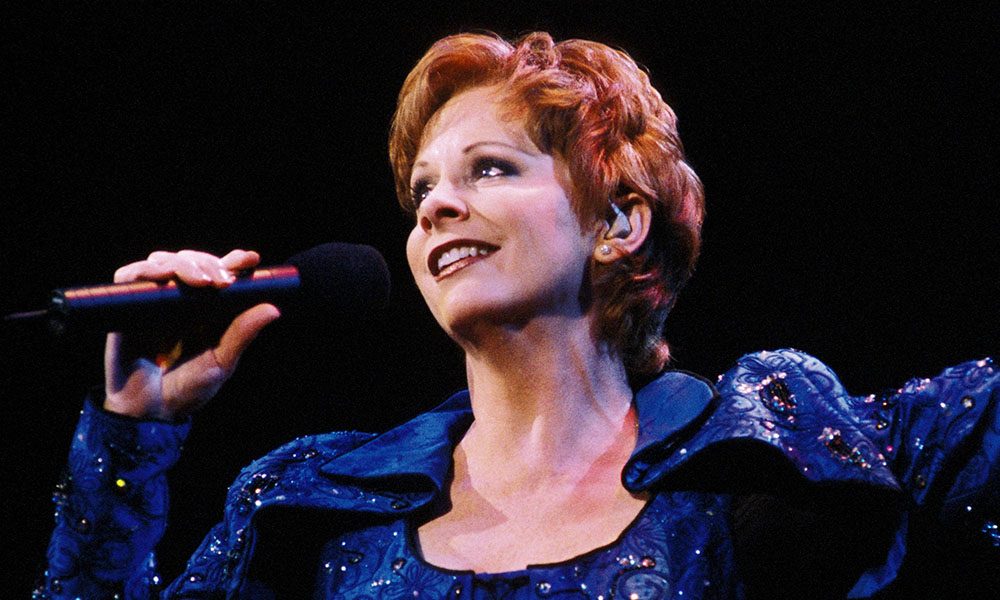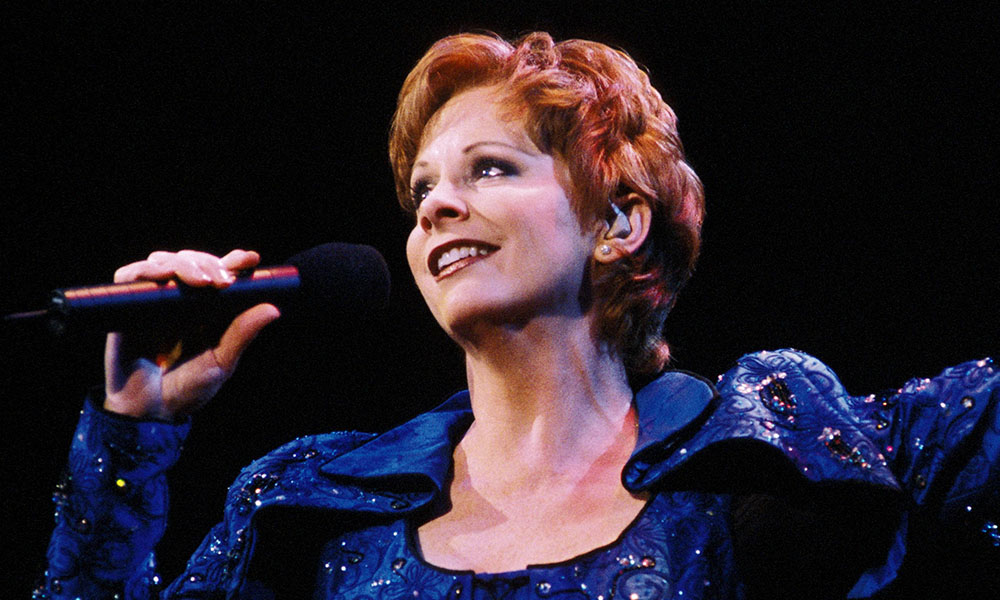 It's rare that an artist is so prolific and successful that figuring out where to begin listening to their music is a nearly insurmountable challenge, but with Reba McEntire, who has 25 No. 1 songs on Billboard's Hot Country Songs chart, there are few obvious entry points. She's simply been consistently good and successful for such a long time that looking at her biggest hits or a few select albums doesn't quite do her remarkably varied career justice.
Armed with a meaty, bright voice and a perfect country origin story – she was signed after a label rep heard her singing the National Anthem at a rodeo – the Oklahoman has churned out country hits that run the gamut from vintage Western swing to bluegrass to rock and pop-inflected crossover to R&B covers without much of a break for multiple decades. At the time of the writing, McEntire currently holds or is tied for almost every country chart record for women artists, and three Grammys stand out on shelves laden with CMA, ACM and AMA awards. But the accolades don't really tell her story. Instead, get to know Reba McEntire through this list of some of her best songs.
Listen to the best Reba McEntire songs on Apple Music and Spotify.
The vintage charmers
Reba McEntire's road into country music wasn't a particularly easy one. She spent almost a decade on the road playing smoky dives and honky-tonks before she got big enough to draw concert-hall sized crowds, and released single after single to little avail (although plenty of those early singles, with their 70s haze, hold up well). What initially caught country fans' ears was McEntire's disarming vocal similarity to the legendary Patsy Cline, which she capitalized on with her own version of Cline's hit "Sweet Dreams." The 1979 track became her first single to crack the country chart's top 20, and remained a staple of her live repertoire for years.
Mining country history was key to McEntire's commercial and critical breakthrough. After six albums with Mercury and little of the mainstream success she sought, Reba moved to MCA in search of more creative control. On "How Blue," her third Hot Country Songs No. 1, she flaunted the flexibility she'd found with a defiant twang: McEntire accompanied herself with soaring bluegrass-inspired harmonies, and used a band chock full of traditional country sounds like pedal steel guitar, fiddle and banjo. The 1984 track, and its acclaimed home album My Kind Of Country, placed McEntire in league with the mostly-male faces of country's burgeoning neo-traditionalist movement, including Ricky Skaggs, George Strait and Randy Travis. She'd recorded plenty of rootsy material on previous album cuts, but "Blue" allowed her to publicly pledge her allegiance to "real" country.
McEntire is not as laser-focused on authenticity as purists may have hoped, but she's consistently returned to classic Western swing and bluegrass sounds throughout her career. "One Promise Too Late," released in 1987, was another decidedly traditional single that still managed to dominate the country charts. Before back-to-basics country became McEntire's calling card, she'd flexed her songwriting chops for only the second time on the smart, funny "Reasons" (1983) which shows she can do understated bluegrass just as effectively as the vocal showcases that make up the majority of her catalog.
The chart-toppers
By the late '80s, a Reba McEntire song was as close to a sure thing as you could find in country music – from 1986 to 1988, she only had two singles that didn't hit #1. The streak started with pop-driven stand-by-your-man ballad "Whoever's In New England," which turned heads for a few different reasons: it marked McEntire's first music video (filmed on location in Boston), and its Northeastern subject matter made it somewhat unusual for a country song. It wound up earning her a Grammy – her first – for Best Female Country Vocal Performance.
Reba McEntire - Whoever's In New England (Official Music Video)
McEntire had become more of an album artist by the early 1990s, thanks to four straight multi-platinum releases between 1990 and 1994. But some singles still cut through: 1991's "For My Broken Heart," one of McEntire's many matter-of-fact heartbreak songs (though on this one, a choir steps in to provide backing vocals), and "Is There Life Out There," an upbeat track about a housewife who wonders if she settled down too soon, went #1 on the country charts back-to-back, and spent two weeks atop the chart each.
Reba McEntire - Is There Life Out There (Official Music Video)
Despite her decades-long hold on the country charts, McEntire never fully crossed over to the pop realm – her biggest Hot 100 hit was the full-blown weeper "What Do You Say," which reached #31 on that chart in 2000. Ten years later, her saucy single "Turn On The Radio," on which Reba shows how deftly she could adapt to contemporary country trends, helped her reach the remarkable milestone of #1 country songs in four different decades.
The duets
Some of Reba McEntire's best songs have been massive collaborations. Perhaps none made more of an impact than the soaring 1993 ballad "Does He Love You." The track featured McEntire and Linda Davis – who was then just a backing vocalist with her touring band – as two sides of a love triangle, singing at full throttle in the way only early '90s divas could.
Reba McEntire - Does He Love You ft. Linda Davis (Official Music Video) ft. Linda Davis
Country crooners Brooks & Dunn also proved worthy foils to McEntire's spotlight-stealing voice. Their 1998 single "If You See Him, If You See Her," which brought genuine twangy mournfulness to the by-then-cliché power ballad format, was one of Reba's few late '90s #1s, spending two weeks atop the chart. Ten years later, they reunited for "Cowgirls Don't Cry," which became Reba's 56th top-10 country song – breaking a Dolly Parton record – and is also exactly the kind of straightforward, ever-so-slightly vintage country that's remained remarkably timeless.
Reba McEntire's issue songs
In spite of country music's well-earned reputation for conservatism – and Reba McEntire's status as one of the biggest names in the genre – she is not shy about taking some risks. In 1994, she became one of very few mainstream country artists to publicly address the AIDS crisis with her song "She Thinks His Name Was John," about a woman who contracts the disease after a one-night stand. It charted after receiving organic radio play, compelling MCA to promote the slightly taboo track as a single. She's sung vividly about domestic violence, and even rape, as on her 2009 song "Maggie Creek Road." The track, which appeared on her 2009 "comeback" album Keep On Loving You (though she had only been silent as a solo artist for six years), tells the haunting story of a rape survivor compelled to fight off her daughter's would-be rapist.
She Thinks His Name Was John
McEntire even tackled immigration on her 1987 album track "Just Across The Rio Grande," which paints a sympathetic picture of the challenges facing Mexicans hoping to move to the United States. And finally – on a lighter note – she extolled the virtues of womanhood on her ladies-can-have-it-all anthem "I'm A Woman" (a song with several contemporary descendants).
Reba McEntire's signature songs
Funnily enough, the song that Reba McEntire is likely best-known for is neither her biggest hit nor her own song – "Fancy" had been a hit for its author, Bobbie Gentry, more than 20 years prior. But it was Reba's version of the harshly realistic, provocative song that became part of country music's canon – it's hard to find a single as well-suited to her intuitive spunk and effortlessly backwoods flair as this one. Murder ballad "The Night The Lights Went Out In Georgia" followed a similar model: it wasn't a big song originally, and it wasn't her own song (Vicki Lawrence originated the song in 1972, and it topped the Hot 100) – but in intervening years, hers has become the definitive version of the country classic.
21st-century fans might be best acquainted with Reba from her six-season, self-titled sitcom, on which she portrays some approximation of herself – as described on the show's theme song "I'm A Survivor" which of course she recorded: "a single mom who works two jobs, who loves her kids and never stops."
Reba McEntire - Consider Me Gone (Official Music Video)
The biggest hit, and one of the most enduring singles, of McEntire's career came after she'd been in the business for three decades. "Consider Me Gone" doesn't necessarily leap off the page with its core "I'm leaving you" sentiment, but it's a pitch-perfect framing of McEntire's powerful voice within the very best of contemporary country – and spent four weeks atop the Hot Country Songs chart in 2010. It's evidence of what Reba McEntire's best songs have proven: There can be a place in pop music for women who just want to keep putting out quality songs, no matter their age.
Think we've missed one of the best Reba McEntire songs? Let us know in the comments section below.