Allman Brothers Band's 'At Fillmore East': Greatest Live Rock Album Ever?
Recorded live at the Fillmore East in NYC, 'At Fillmore East' captured the Allman Brothers at the peak of their powers.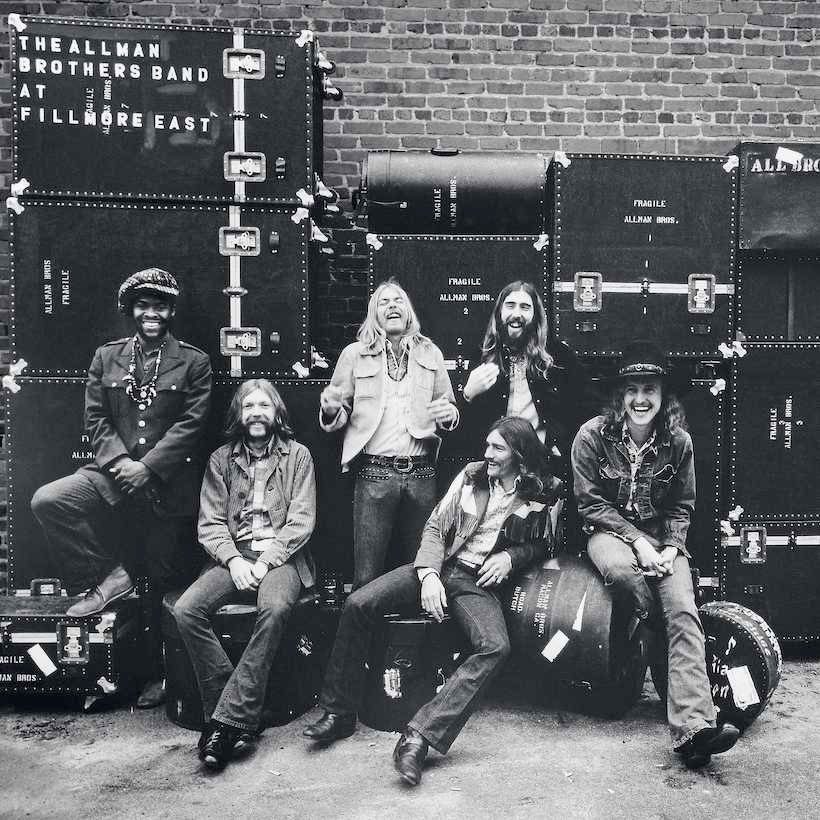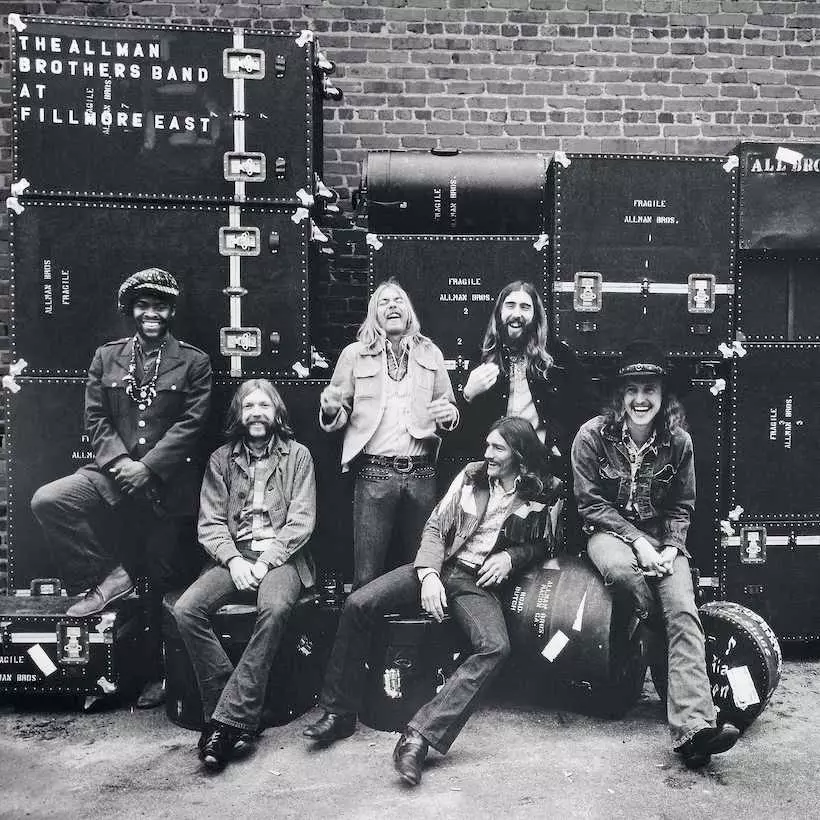 "OK, the Allman Brothers Band," was the simple introduction for the band on Friday, March 12, 1971, at the Fillmore East in New York's East Village. Duane's slide guitar sets off and the sound of Blind Willie McTell's "Statesboro Blues" begins what is arguably the greatest live album in rock.
At Fillmore East was originally a double LP, recorded over both the Friday and Saturday night's shows and captured the Allman Brothers at the peak of their powers. It was the band's third release in three years and immediately proved successful, making No. 13 on the Billboard charts in July of '71, staying on the bestsellers list for almost a year.
Listen to At Fillmore East on Apple Music and Spotify.
Side one of the record was very much a blues work out as they follow "Statesboro Blues" with Elmore James's "Done Somebody Wrong" and finish with T-Bone Walker's "Stormy Monday" – their version is one of the most interesting and non-derivative of this often recorded number.
Yet this first side gives little indication of what the remainder of the album is to be like. This is everything that is great about Southern rock, there's jazz and even some Latin influences thrown in for good measure. Side 2 of the first LP is a cover of Willie Cobb's "You Don't Love Me," originally cut in 1960 for Mojo Records in Memphis and covered by a host of artists including Quicksilver Messenger Service and Mike Bloomfield, Al Kooper and Stephen Stills on their 1968 Super Session album.
"Hot Lanta" is a group work out based around guitarist Dicky Betts' riff and it showcases Gregg Allman's Hammond B3 as well as both Betts and Duane's guitars. The second track, "In Memory Of Elizabeth Read," which Betts wrote for the band's second album Idlewild South, begins with Betts's guitar and he's joined by Duane as they double the melody line creating what is such a trademark sound. As the number picks up it goes from jazz, with shades of John Coltrane and Miles Davis, to something akin to a Santana jam, but one always steeped in Southern rock image.
The Allman Brothers Band - Whipping Post - 9/23/1970 - Fillmore East (Official)
The last side of the LP is just one number, the monumental "Whipping Post," written by Gregg Allman. Originally a five-minute song from the band's debut album, it's lengthened here to over 23 minutes and it is immense. Driven along by the drumming of Jai Johanny "Jaimoe" Johanson and Butch Trucks, this is what Southern rock is all about. Listen to it loud and you will be exhausted from the experience, nothing else recorded from this era of rock comes close to competing.
Various CD reissues have included additional tracks recorded over the two nights but it is the original album that is testament to the Allmans' greatness. It is a perfect album in every way…the greatest live rock album.
Epitaph: Tragically, just over seven months after the album was recorded, Duane Allman was killed while riding his motorcycle. Aside from his recordings with the Allman Brothers, he of course worked with Eric Clapton on Layla and Other Assorted Love Songs, helping to create the magic of the title song. Bizarrely, Barry Oakley, the bass player on the Fillmore album also died in a motorcycle accident, a year after Duane's death.
At Fillmore East can be bought here.