Watch Rare Video Of Vanilla Fudge On 'Ed Sullivan'
The New York psychedelic rock band covered Junior Walker & The All Stars' 'Shotgun' on the show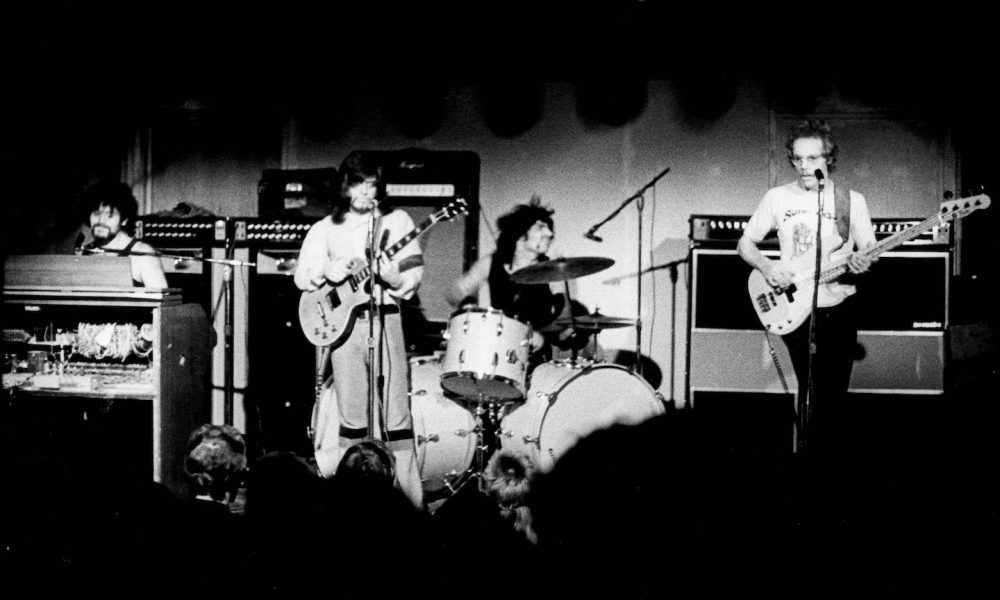 A rare video of Vanilla Fudge performing on The Ed Sullivan Show has been shared online, spotlighting the band's appearance on an episode in 1969.
In the classic clip from The Ed Sullivan Show archives, the New York rock band delivers a fervent cover of "Shotgun," which was originally released by Junior Walker & The All Stars on Berry Gordy's Soul Records in 1965.
Vanilla Fudge joins the likes of Jimi Hendrix and Norwegian R&B group Public Enemies in covering the song. The US band's version also found chart success in their home country and internationally, entering the Billboard Hot 100 and the singles chart in Canada in 1969.
Vanilla Fudge "Shotgun" on The Ed Sullivan Show
Jr. Walker & The All Stars' original composition was based on a dance called the Shotgun that Walker saw in action at his nightly gig at the El Grotto Club in Battle Creek, Michigan. Revelers walked across the floor making as if they were firing a gun, and the sax-playing bandleader, born Autry DeWalt Jr., saw the potential.
The original "Shotgun" entered the Hot 100 at No.80 and, in just its eighth chart appearance, spent the first of two weeks at No.4. It was even more of a soul smash, spending a week at No.1 on Billboard's R&B chart and starting a rich vein of success for Walker and the group. It was also nominated for a Grammy for Best R&B Recording, losing out to James Brown's "Papa's Got A Brand New Bag."
Vanilla Fudge, meanwhile, recorded five albums with their original line-up between 1967 and 1969, featuring "Shotgun" on their fourth, Near The Beginning. The record also featured covers of Nancy Sinatra and Lee Hazlewood's "Some Velvet Morning" and Dusty Springfield's "The Look Of Love."
The band has gone through various line-up changes and hiatuses in the decades since, but has continued to be active and releasing records since 1999. Their strong legacy also often finds them cited as "one of the few American links between psychedelia and what soon became heavy metal."
Watch all the latest archival videos from The Ed Sullivan Show on the program's official YouTube channel.