Wandering Hearts Head For Ryman, Grand Ole Opry & Graceland
The UK Americana quartet will make their US debut at three highly prestigious addresses.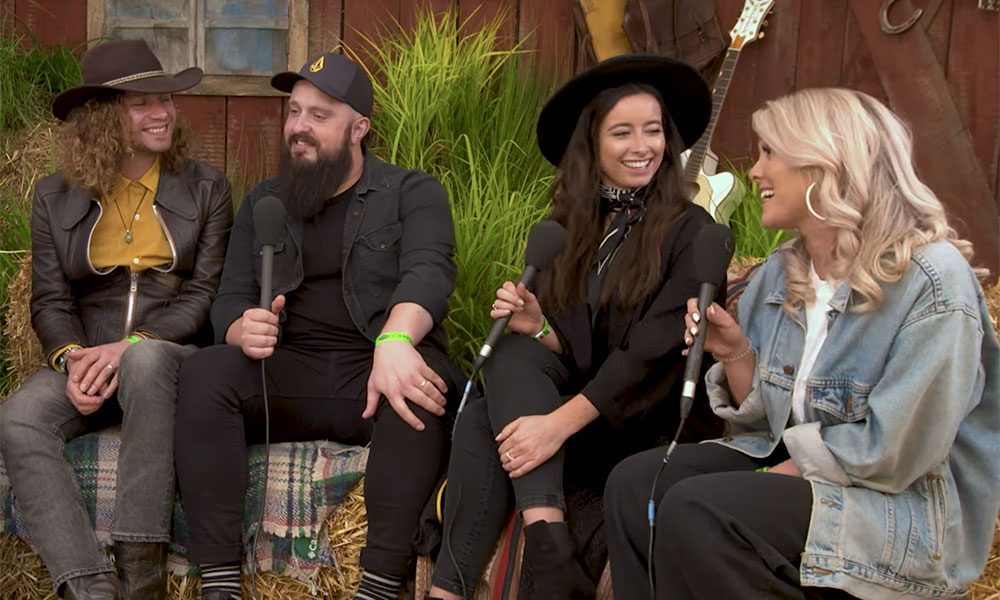 Fast-rising British Americana quartet the Wandering Hearts have been talking to uDiscover about the unique opportunity of their upcoming trip to Nashville — and now also to Memphis — at the invitation of US roots music figurehead Marty Stuart.
The group have been widely acclaimed by fans and media alike with their debut Decca album Wild Silence and a succession of live appearances and tours. In February, they won the Bob Harris Emerging Artist Award  at the UK Americana Awards 2018; after performing their song 'Burning Bridges' at the event, they joined Imelda May, Mumford and Sons and Robert Plant on stage for a closing tribute version of the late Tom Petty's 'Wildflowers.'
The Wandering Hearts - Introducing The Wandering Hearts
Now the Wandering Hearts are to make their American debut courtesy of Stuart, who was so impressed with the group's performances when they supported his UK tour last autumn that he invited them to join him and his band the Fabulous Superlatives in the US. They will play at his Late Night Jam at the fabled Ryman Auditorium in Nashville on 6 June, then at his 8 June show at the equally hallowed Grand Ole Opry, of which Stuart has been a member since 1992.
Since the announcement of those dates, the band's transatlantic trip has assumed even more impressive proportions with the news that they will go on to open for Stuart at the Guest House at Gracelands in Memphis on 9 June.
Stuart's own concert at the former home of Elvis Presley will see him joined by a revered, surviving musician of the Sun Records era, W.S. 'Fluke' Holland. The drummer played on Carl Perkins' original 'Blue Suede Shoes,' on the legendary 'Million Dollar Quartet' sessions that took place at Sun Studios in Memphis in December 1956 with Perkins, Elvis Presley, Jerry Lee Lewis, Johnny Cash. He was also a member of Cash's Tennessee Three.
"To say we're looking forward to this trip is perhaps the biggest understatement we could make," Wandering Hearts' A.J. Dean tells this writer. "We've all looked towards Nashville — the artists and the music scene there — for inspiration for such a long time, but we've never been there together as a band.
"This will be the first time we play there and for a first time, getting the opportunity to play at the Ryman, the Opry and Graceland is simply incredible. These places are steeped in history and have that connection to artists that we massively admire. So many artists never get this opportunity so we're so hugely grateful to Marty Stuart for inviting us over and giving us this once in a lifetime experience."
After the US trip, the band will play many of the UK festivals this summer and are on the bill at Eric Clapton's BST Hyde Park show in London on 8 July. They will play their own headline UK tour in October and November.
Format:
UK English