Watch Exclusive Ward Thomas Long Road Interview
The band's second album 'Cartwheels', became the first album by a UK country act to reach No. 1 on the British album chart.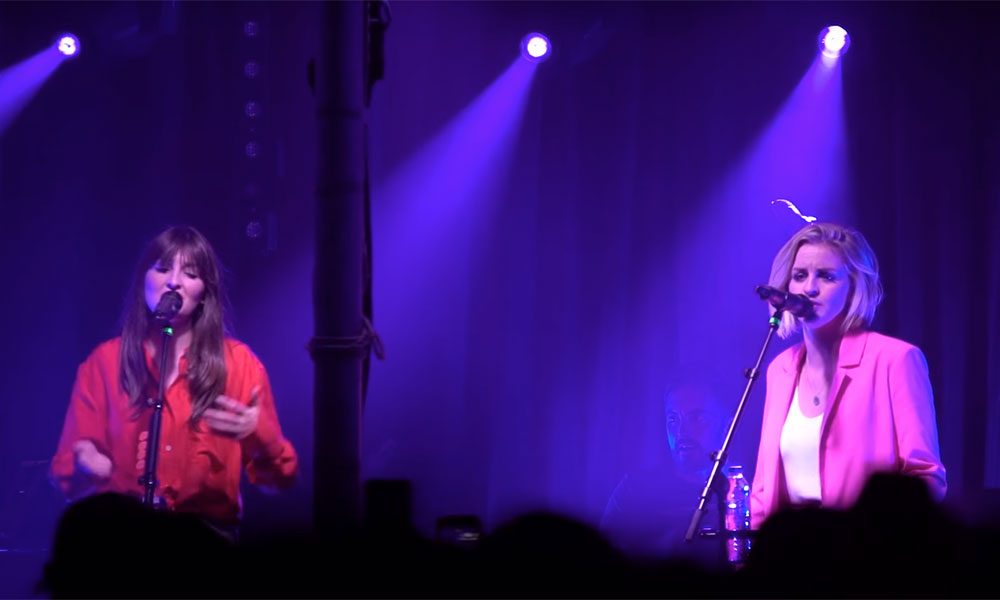 The Shires' Crissie Rhodes has previously said that Ward Thomas play country music "from a British perspective" and the hotly-tipped Hampshire duo have certainly connected on the home front as their second album, 2016's Cartwheels, became the first album by a UK country act to reach No. 1 on the British album chart.
Cartwheels has since gone silver and as their new album, Restless Minds, is set for release in October, sisters Catherine and Lizzy Ward Thomas were one of the biggest draws on The Long Road Festival's opening night. Prior to their set, however, they headed to the uDiscover Music barn where they told Kylie Olsson a little about their background and revealed what the public can expect from Restless Minds.
"We've taken a long time to get [Restless Minds] right, because we didn't want to take it for granted", Catherine muses. "Cartwheels surpassed our expectations so much that we really wanted to make sure the next record we brought out would be different. Now Cartwheels is out in the world, it will always be there, so we wanted to make sure the next one was different, but not too much of a departure."
"Musically, we've experimented with more genres," Lizzy adds. "We've written with more pop-oriented songwriters, but it's still very much us, it's still very harmony-based. We had a different producer, though, and he's worked with people like Ed Sheeran, so it's been a learning curve."
The Britishness inherent in Ward Thomas' sound is often picked up, though the duo have spent time in Nashville, where they recorded Cartwheels. Their new album was recorded in London, so how did the twin sisters first pick up the country music bug?
"Our cousin is from Canada and when she came over to live with us, she brought Miranda Lambert, The Dixie Chicks, Carrie Underwood and all sorts of country artists we just fell in love with completely," Lizzy reveals. "Plus, we grew up on a farm, so it's all very authentic!"
"And our Grandma always used to sing Loretta Lynn and Patsy Cline songs", Catherine finishes, "so even though we weren't consciously brought up on it, country music was always there for us."
We're giving away a Gretsch guitar signed by many of the artists that performed at the Long Road Festival. For your chance to win, enter here.
Format:
UK English