Watch Elton John And Jack Harlow Star In New Doritos Commercial
The commercial–which features Missy Elliott–will also air during Super Bowl LVII.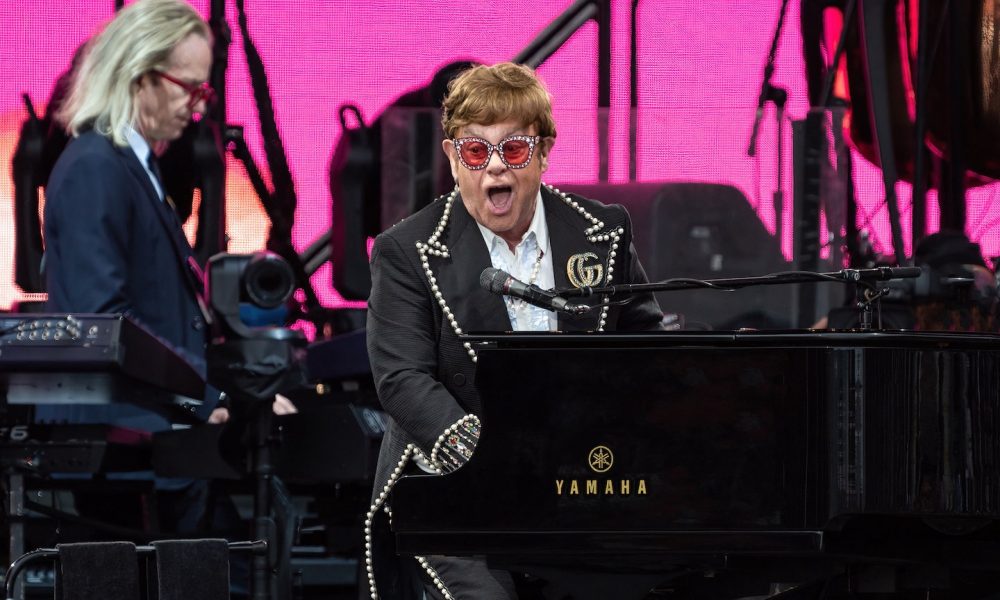 In Doritos' latest Super Bowl commercial, Jack Harlow and Elton John compete for Triangle Player of the Year, with Harlow first quitting rap to learn the instrument and popularize it, only to see Elton win the coveted award.
The commercial also features rap star Missy Elliott, who asks Harlow after his decision, "You're going to quit rap for a triangle?" Harlow responds, "I gotta do me, Missy."
Harlow receives tons of praise, and his popularity leads to triangles being sold out in stores worldwide. He naturally becomes the face of Triangle Cologne. The triangle replaces the British Pound. Harlow teaches a college course on the triangle. Fans go crazy when he plays it at his concerts. And yet, at the end of the day, John still wins Triangle Player of the Year. All Harlow's left with is a bag of Doritos, which isn't a bad consolation…all things considered. The full 90-second ad is available to watch ahead of its run during Super Bowl LVII this Sunday, February 12.
At the end of January, it was confirmed that Chris Stapleton is going to sing "The Star-Spangled Banner" before kickoff at Super Bowl LVII, the NFL announced. Additionally, Babyface will sing "America the Beautiful," and Abbott Elementary's Sheryl Lee Ralph will sing "Lift Every Voice and Sing."
CODA actor Troy Kotsur will perform "The Star-Spangled Banner" in American Sign Language (ASL); Colin Denny will sign "America the Beautiful"; and Justina Miles will sign "Lift Every Voice and Sing." Super Bowl LVII takes place on Sunday, February 12, 2023, at State Farm Stadium in Glendale, Arizona. The game will be broadcast on Fox. Rihanna is performing during the halftime show.
The news of Rihanna's performance was initially announced in September. The pop star took to Instagram on that day to share a photo her tattooed hand holding up a football. Shortly after, the NFL changed their slogan on Instagram from "National Football League" to "National Fenty League."