Watch The Who's Roger Daltrey Prepare 'A Quick One While Pete's Away'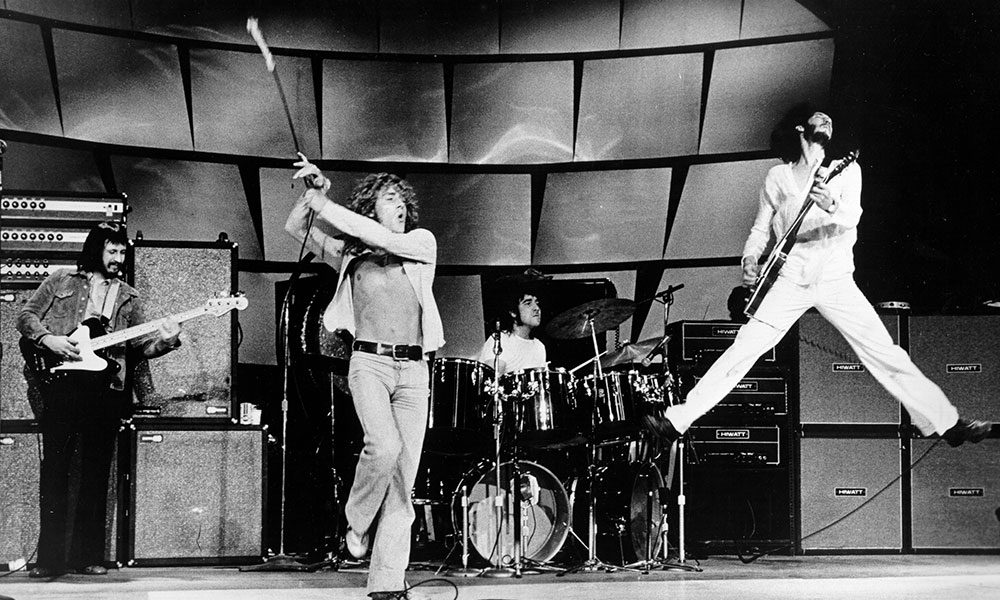 The Who frontman Roger Daltrey has revealed some details of the North American mini-tour that he will start on Monday (30 October). In the temporary absence of bandmate Pete Townshend, and with an amusing reference to an old favourite Who song, the tour is called A Quick One (While Pete's Away).
In the video below, in rehearsals in Florida, Daltrey says of Townshend: "I miss him greatly…I've got a huge hole in my life on the side of the stage, but these guys are filling it up quite well." He adds that with his band, he will be playing several songs that The Who have never played on stage. "I obviously can't be The Who without Pete," he goes on, "and I'm not trying to be on this…more than anything, the night's about having fun and a good time."
A few words from the guv'nor.
The five-date tour opens in Clearwater, Florida on Monday, progressing to Hollywood and St. Augustine in the same state. It then moves to Niagara Falls, Ontario, for two further dates on 6 and 8 November.
Earlier this month, Daltrey announced that his autobiography will be published next year by Blink Publishing in autumn 2018. "  'It's great that I've found a young enthusiastic publisher, an upstart in the world of books, to publish my story," he commented. "It feels like the right fit.
"I've always resisted the urge to 'do the memoir' but now, finally, I feel I've enough perspective. When you've spent more than half a century at the epicentre of a band like The Who, perspective can be a problem. Everything happened in the moment. One minute, I'm on the factory floor in Shepherd's Bush, the next, I'm headlining Woodstock.
"It's taken three years to unpick the events of my life, to remember who did what when and why, to separate the myths from the reality, to unravel what really happened at the Holiday Inn on Keith Moon's 21st birthday.
"I hope the result is more than just another autobiography. I've been lucky enough to live in interesting times. I've witnessed society, music and culture change beyond recognition. That I'm still here to tell my tale when so many others around me didn't make it is nothing short of a miracle."
Explore our Who Artist Page.
Format:
UK English