Watch The White Buffalo Go Beyond The Bus In New Animated Video
In the latest in this on-going series, The White Buffalo reveals that life on the road can get very hairy for a solo performer.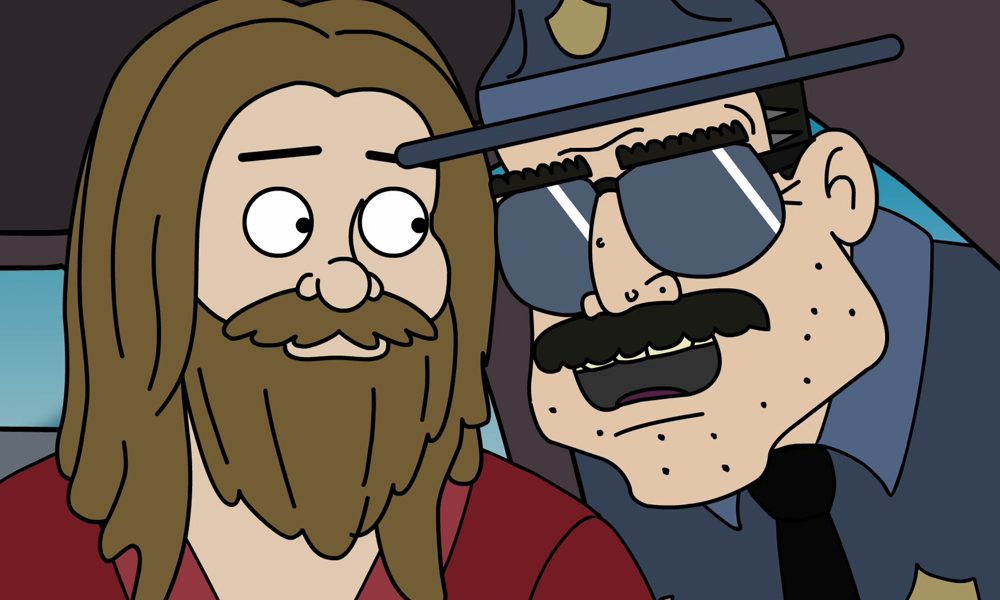 uDiscover Music's on-going animated video series, 'Beyond The Bus', has previously featured all manner of hair-raising antics from bands such as Airbourne and Eagles Of Death Metal, but this time out, The White Buffalo reveals that life on the road can get just as hairy for a solo performer.
The White Buffalo – aka LA-based Jake Smith – is now a well-respected singer-songwriter in his own right. He currently has seven albums to his name (with Snakefarm having released his latest, On The Widow's Walk, earlier in 2020) and he's no stranger to accolades. However, for Beyond The Bus, he's taken us back to 2005, when he was still a relatively new face on the scene and he'd got an early break, opening for Ziggy Marley on a US tour. You can watch the action in full below, but if you scroll down, you can enjoy a taster of the story.
The White Buffalo | Beyond The Bus
In the new 'Beyond The Bus', The White Buffalo freely admits his 35-minute warm-up sets weren't exactly going a storm. "Ziggy's fans didn't get me, it wasn't good, I wasn't selling a lot of merchandise", he chuckles.
However, while revenue was hardly rolling in for The White Buffalo, his overheads were pretty low as he was driving from show to show on his own, with just a bag of merchandise and a couple of guitars for company. What he wasn't expecting was to encounter the highway patrol while he was out in the middle of nowhere.
"So I stop to fill up some gas, and then I'm cruisin' along," he says. "I'm smoking a cigarette and eating a cheeseburger and I'm driving the Mazda with my knee and not really paying attention. The next thing I know, I hear 'whoo whoo' and here come the cops. I look down and I know I've been going too fast, so I pull over and go to the side of the road."
It's only at this stage The White Buffalo realizes he's been speeding. Will he get a ticket and spend the night in jail? If you watch the conclusion to the video you'll find out exactly what happens, but the chances are couldn't possibly predict what went down next.
Listen to the best of The White Buffalo on Apple Music and Spotify.