X Ambassadors Drop Charged-Up New Single, 'Adrenaline'
'The Beautiful Liar' is set to be released on September 24.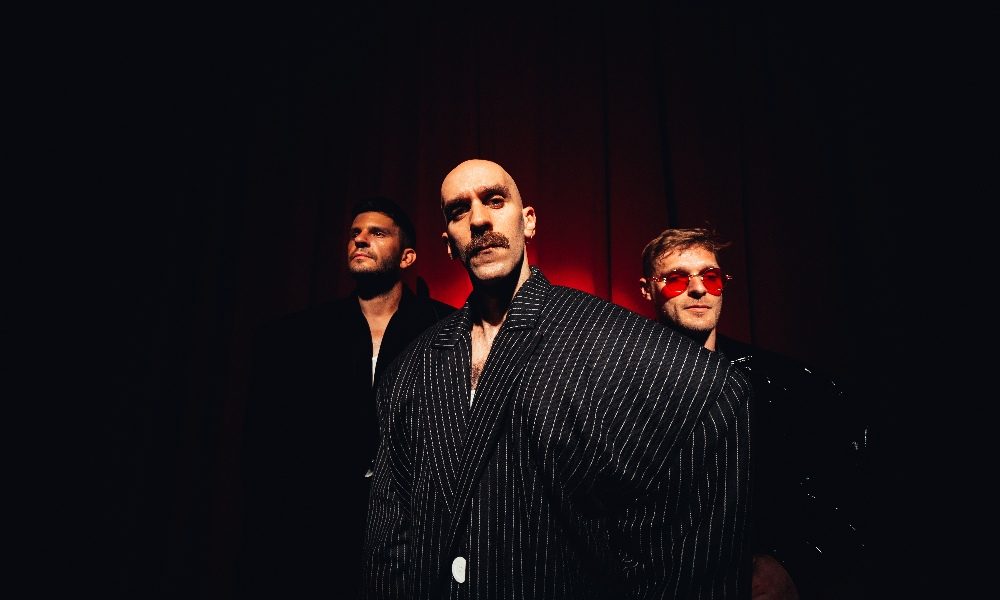 Multi-platinum-selling rock band X Ambassadors have shared a new song called "Adrenaline." Released via KIDinaKORNER/Interscope Records, "Adrenaline" follows last month's release of "Okay" and the June release of their darkly cinematic track "My Own Monster" whose black-and-white visual finds Harris performing a choreographed routine with his own shadow.
All three songs will be featured on the band's third studio album The Beautiful Liar which is set for release on September 24. Fans who pre-order the album will receive "Adrenaline," "Okay" and "My Own Monster" instantly.
X Ambassadors - Adrenaline (Official Audio)
In the making of the undeniably catchy "Adrenaline," the band set their sights on redefining the parameters of the prototypical arena-rock anthem. "In the past we've done songs like 'Jungle,' which is a very aggro rock song where I'm shouting the whole time," says lead singer Sam Nelson Harris, referring to their platinum-certified 2015 hit. "With 'Adrenaline' I wanted to see if we could make something that felt just as anthemic, but where I'm whispering for most of the song."
The single follows a run of enthralling new tracks from X Ambassadors, who also discussed the meaning behind "My Own Monster."
"Life is unpredictable," says Harris. "Things happen that are out of control all the time. We all are living in a constant state of uncertainty. And yet… I say it all the time. 'Everything's gonna be okay.'"
"My Own Monster" was the first song to be released from the band's highly awaited third album. It also marks the start of a compelling new lyrical direction for X Ambassadors.
Tickets are on sale now for the band's The Beautiful Liar tour which kicks off October 15 in San Diego, CA at HOB, and will hit North America this fall with dates planned for Europe in early 2022. Scarypoolparty and Taylor Janzen will open the show on all North American dates.