X Ambassadors Release New Studio Album 'The Beautiful Liar,' Drop 'Beautiful Liar' Music Video
'I hope this album freaks you out, makes you cry, makes you laugh, and makes you feel a little less alone.'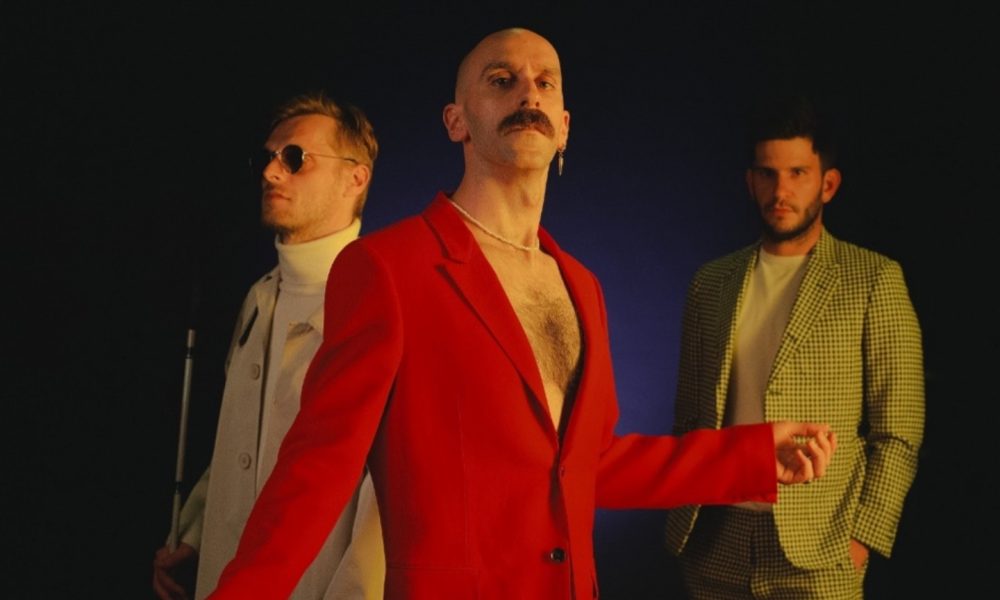 Multi-platinum selling rock band X Ambassadors have shared their studio album The Beautiful Liar, out now via KIDinaKORNER and Interscope Records. The album arrives alongside an intricately animated music video for the title track "Beautiful Liar" directed by Boris Zaiontchkovsky.
X Ambassadors - Beautiful Liar (Official Video)
"For the The Beautiful Liar I wanted to make an album that felt as unhinged as I did, and as the whole world felt around me," says Sam Nelson Harris. "So Adam, Casey and I carved ourselves a space where we could all be as ugly, weird, funny, and f__d up as we wanted to be."
The Beautiful Liar arrives led by the previously released singles "Adrenaline," "Okay" and "My Own Monster." The album is X Ambassadors first in two years, following 2019's Orion. It spans 16 songs in 36 minutes to tell a complete story with chapters separating specific segments. Chapter one, "The Sleeping Giant" features the three aforementioned singles whereas chapter two, "Enter The Shadow," features notable tracks "Conversations With My Friends" and "Theater Of War."
"We made the whole album unequivocally ours with the help of our incredible producer Andrew Wells, co-producers Tommy English, Ricky Reed, Nate Merceau, songwriters K.Flay and Andrew Jackson," Harris continued. "I hope this album freaks you out, makes you cry, makes you laugh, and makes you feel a little less alone."
X Ambassadors will be taking The Beautiful Liar on the road this fall. The trek begins in North America with a show at San Diego, California's House of Blues on October 15 and wraps in Sankt-peterburg, Russia on March 18.
The band will be bringing Scarypoolparty and Taylor Janzen along for the ride as opening acts. Tickets to The Beautiful Liar Tour are available now and more information can be found on the official X Ambassadors website.
Stream or purchase The Beautiful Liar, the third studio album from X Ambassadors.