'Night Call' Becomes Second UK No.1 Album For Years & Years
The Polydor release narrowly beats Island signings Yard Act's 'The Overload' into second place.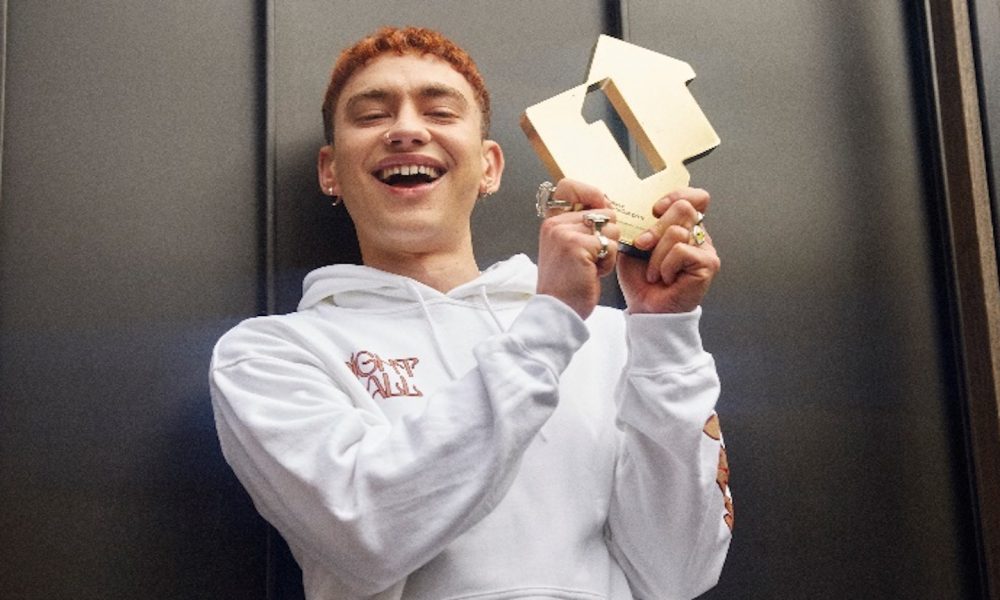 Night Call has become Years & Years' second UK No.1 album, entering at the summit in new data from the Official Charts Company. In a close-fought battle, the Polydor release triumphs over Leeds post-punk outfit and Island signings Yard Act's The Overload debut, which lands at No.2.
Years & Years, now the solo project of Olly Alexander, entered at No.1 with the Communion album in July 2015, after which 2018's Palo Santo started and peaked at No.3. A total of 75% of the opening week's sales for Night Call were via physical copies. Ahead of the album's release, the single "Night Talker" reached No.36 on the UK chart in December. Years & Years' best singles showing to date was the No.1 "King" in 2015.
Years & Years' Olly Alexander celebrates his second UK Number 1 album Night Call | Official Charts
"I'm just really, really proud," Alexander told the OCC. "Everybody who got this album and streamed it – I can't believe it, thank you so, so, so much! We got Number 1 baby!!"
The Yard Act album may have missed the overall top spot, but it arrives at No.1 on the Physical Albums Chart, the Official Vinyl Albums Chart, and Official Record Store Chart. It also becomes the UK's fastest-selling debut album on vinyl by any band in the 21st century, overtaking the first-week vinyl sales of Inhaler's It Won't Always Be Like This in July last year.
The new album chart also showed strong sales for Meat Loaf's catalog in the wake of his sad passing. The classic Bat Out Of Hell re-enters at No.3, a new peak for an album that, for all of its epic total of 522 weeks in the bestsellers before today, previously peaked at No.9 in August 1981 (almost three and a half years after its chart debut). His Hits Out Of Hell album returns at No.5, also becoming the UK's most-streamed album of the week, while Bat Out of Hell 2: Back Into Hell is at No.24.
Buy or stream Years & Years' Night Call.