Yeat Releases Intoxicating New Single And Video, 'Still Countin'
The track is accompanied by a Cole Bennett-directed video.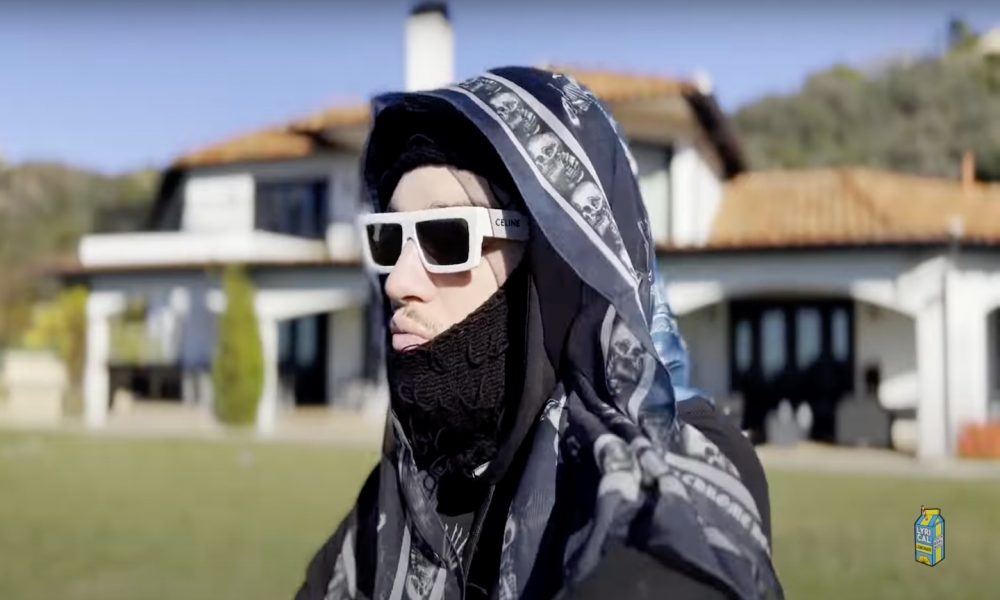 Rising rapper and producer Yeat continues to shake up the culture with his latest single "Still Countin," out now.
The underground artistic visionary has risen to stardom recently thanks to his syrup-thick melodies and futuristic production, which draws on trap, classic drill, and the shattered electronics of hyperpop. Now with a full length project on the way, the mysterious star is well on his way to solidifying his spot amongst musical heavyweights.
Yeat - Still Countin (Shot on iPhone by Cole Bennett)
"Still Countin" immediately showcases why Yeat has become one of hip-hop's most interesting new talents. Backed by heavy synths, video game electronics, and trap-inspired drums, the rapper shows off his uncanny ear for melody with a molasses-like flow that engulfs every sound around him. But Yeat also excels as a lyricist, showcasing one-liners and couplets sure to stick with listeners long after the song ends. This track finds him in a petty and confrontational mood. "I ain't tryna hear your music," he raps. "Turn that off / That s__t some trash." He makes clear his focus is single: he wants to beat the competition and rise to the top.
The visual showcases Yeat collborating with superstar rap video director, Cole Bennett, who captured the whole cinematic experience on iPhone. Highlighted by glitchy, psychedelic electronics, the video immediately introduces fans to Yeat's unique visual aesthetics.
"Still Countin" marks a new beginning for Yeat, but it also serves as a culmination of a climb to the forefront of rap's always-mutating sound. His star began to rise with 2021's 4L mixtape, which established the young MC as one to watch. Complex included Yeat in their "Artists to Watch in 2022" series, speculating that Yeat "will be turnt all year long."
All eyes are on Yeat as he builds on his success and introduces his radical and one-of-a-kind sound to an ever-growing audience of forward-thinking listeners and industry tastemakers alike.