Young Artists Emerge From Amy's Yard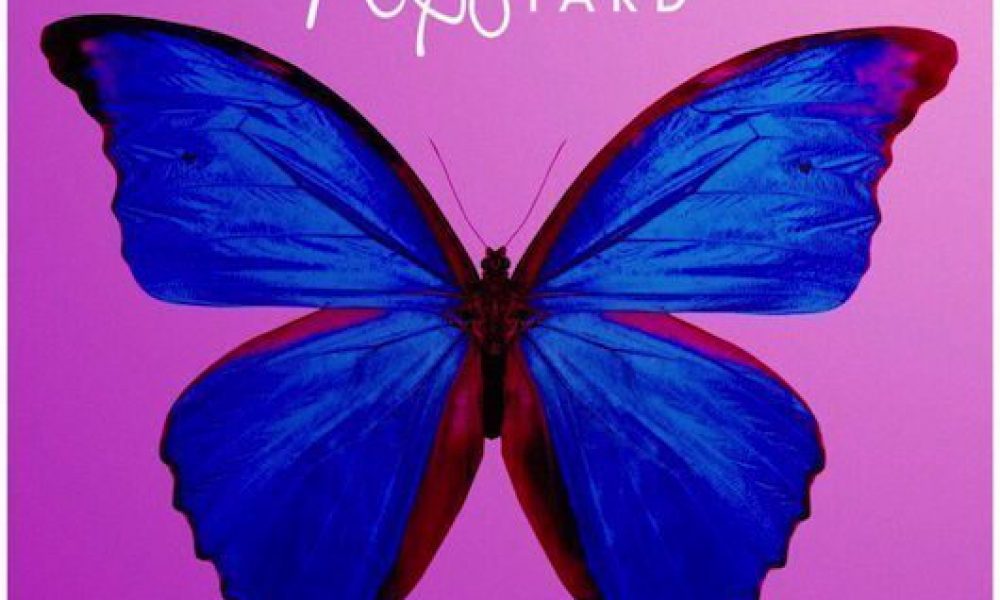 The Amy Winehouse Foundation and Island Records have announced the September 18 release of 'Amy's Yard — The Sessions: Volume 1.' The ten-track compilation features tracks made by artists benefitting from the Foundation's Amy's Yard programme.
The tracks on the collection are made by young people who have had the chance to record their music via the projects that continue in Amy's name. They've all overcome personal obstacles to create the work over the past two years. Winehouse, who died in 2011, would have been 32 next week (September 14).
Via Amy's Yard, young musicians are given time in Amy's own studio and have been guided by producer Urban Monk, who's worked with Giggs, Wiley, Plan B, Ghetts, Lily Allen and Mr Hudson. Accompanying master classes are provided by industry professionals from Island Records, Metropolis Music and Handle Recruitment among others.
Find out more about the Amy Winehouse Foundation in this video:
"It's really gratifying to know that Amy continues to influence and inspire young people through her life and music," says Island Records president Darcus Beese. "The Foundation does a fantastic job in keeping Amy's spirit alive by offering hope and opportunity to young people who are struggling in life and it's an honour for Island Records to help these emerging talents get their music heard."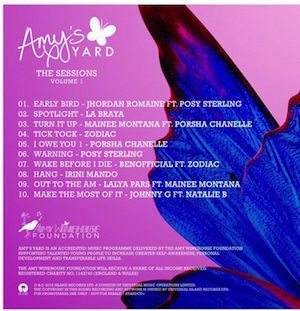 Young people between the ages of 18 and 25 are referred to the Foundation by their partner organisations, who include The Roundhouse, Key Changes, New Horizon and Pilion Trust, all of whom work with vulnerable young people facing such challenges as homelessness, mental health issues, unemployment or a history of offending.
A double A-side single will be released from the album with Mainee Montana featuring Porsha Chanelle and Zodiac. Artists from the programme perform at the annual Amy Winehouse Foundation Gala, which takes this year on October 15 at The Savoy in, London. An album launch party will also take place on September 22.
The album track listing:
1. Early Bird – Jhordan Romaine featuring Posy Sterling
2. Spotlight – La Braya
3. Turn It Up – Mainee Montana featuring Porsha Chanelle
4. Tick Tock – Zodiac
5. I Owe You 1 – Porsha Chanelle
6. Warning – Posy Sterling
7. Wake Before I Die – Benofficial featuring Zodiac
8. Hang – Irini Mando
9. Out to the AM – Lalya Pars Ft Mainee Montana & Benofficial
10. Make the Most of It – Johnny G featuring Natalie B
Explore our dedicated Amy Winehouse Artist Page
Format:
UK English