Yungblud Releases Apocalyptic Video For 'Acting Like That' With Machine Gun Kelly
'We couldn't be together right now so instead of superimposing one of us in a weird green screen video we did a zombie apocalypse.'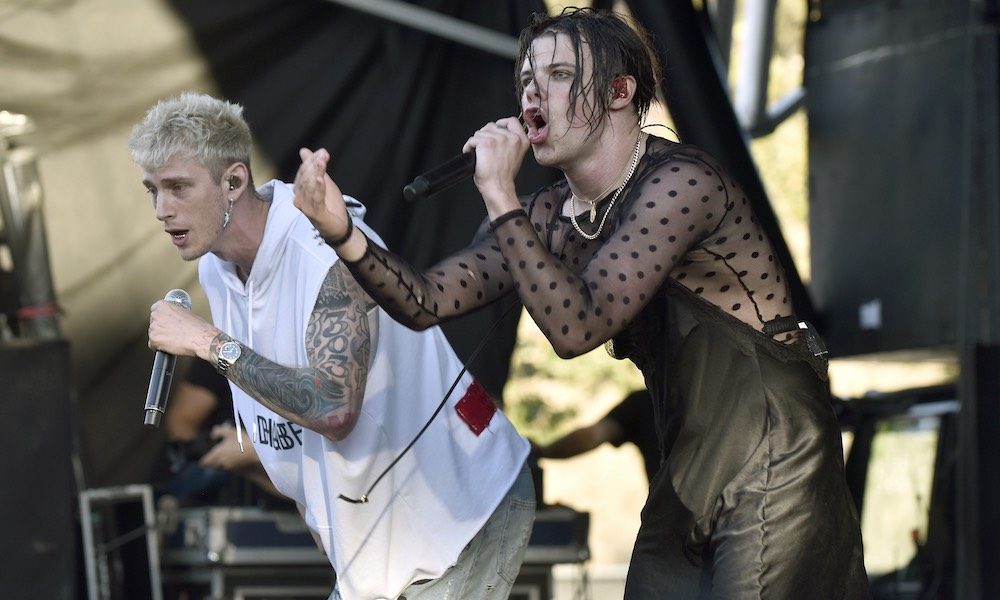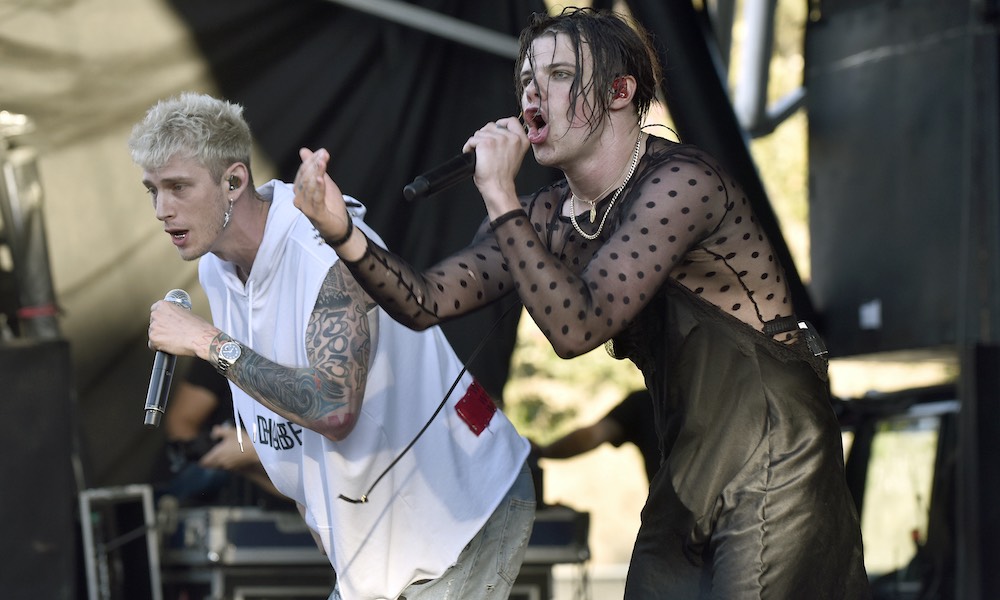 Yungblud has released the apocalyptic official music video for "Acting Like That" with Machine Gun Kelly and Travis Barker from his latest album Weird! released December 4, 2020 via Locomotion/Interscope Records.
Directed by Yungblud, Gavin Gottlich and Ross Anderson, the "Acting like That" visual shows a post-rager Yungblud and Machine Gun Kelly trying to escape the danger of an impending zombie invasion. They perform from the safety of the hood of a bus and from behind a fence, but Yungblud is no match for the flirty zombie girl who breaches his barricade. By the video's conclusion, he's a blood-covered, stumbling undead character, too.
YUNGBLUD - acting like that (Official Music Video)
"This song is a direct representation of what happens when me, MGK and Travis get in a room together, an accumulation of mad electricity and energy," Yungblud said of the track's inception. "We couldn't be together right now so instead of superimposing one of us in a weird green screen video we did zombie apocalypse."
Recorded separately to adhere to social distancing protocols, Yungblud's portions of the video were shot in London while Machine Gun Kelly and Barker filmed theirs in Los Angeles.
"Acting Like That" is the only feature to be included on Weird! although it isn't unexpected, as Machine Gun Kelly and Yungblud are frequent collaborators. The British-rocker showed up on "Body Bag" from the deluxe edition of MGK's latest pop-punk album Tickets To My Downfall. The last time the duo were able to perform together was for a performance of their collaboration "I Think I'm OKAY" from the rapper's 2019 album Hotel Diablo, which also featured Barker.
Both artists topped off eventful years at the conclusion of 2020. Yungblud's Weird! debuted at No.1 on the UK Official Albums Charts and Tickets To My Downfall topped the Billboard Hot 100 following its September release. Kelly also recently released his new musical production, Downfalls High, featuring appearances from the likes of Trippie Redd and Iann Dior. The Grease 2-inspired production sees MGK's Tickets To My Downfall soundtracking a classic tale of high school drama.
Stream and download Weird! here.