Yungblud & Willow Share Affecting New Video For 'Memories'
The pair's new collaboration is out now through Locomotion/Geffen Records.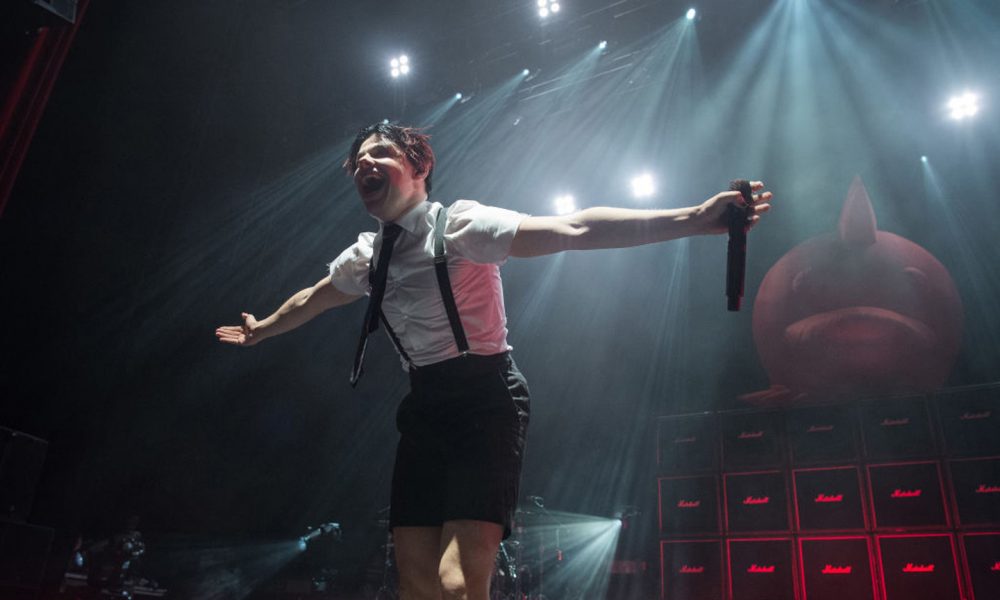 Yungblud has shared an emotive new video with Willow for their new collaboration "Memories", which you can watch below.
Towards the end of last year, Yungblud was pictured in the studio with Willow, as the pair initially hinted at a forthcoming collaboration. Willow uploaded a snap of herself and Harrison posing together in the studio, with the latter sharing a similar image on his Stories feed.
"I love Willow, I think she's phenomenal", Yungblud said in a new interview with Apple Music. "I think she's very rare. I think she's got a voice like that will transcend for years to come. I think she's got something to say. And I think what's so sick about her is that it's another artist at the minute that's pushing rock and roll forward. I think she represents something and I think she represents something and she has something to say and I back it man."
YUNGBLUD - Memories (Official Music Video) ft. WILLOW
The song follows on from his previously released single "The Funeral" in March, the video of which featured Ozzy Osbourne. Both that and "Memories" are anticipated to appear on Yungblud's as-yet-untitled third studio album, which is expected to be released later this year.
In July 2021, Willow made an appearance on The YUNGBLUD Podcast, where the pair talked about "rock's evolution, the impact the music industry has had on their mental health, and how they're reclaiming their voices".
"For so long, I had a lot of fear," Willow said during the interview with Harrison. "I felt extremely unsafe in my music career in the past and that feeling of insecurity or unsafety, like I didn't feel protected, which just went really deep."
"It's interesting because all of those memories and emotions have just been resurfacing," she continued. "I was doing the Jimmy Fallon performance, and I had like a flashback of being like 10 or 9 and having an anxiety attack on set and basically feeling like everyone around me was like 'You're just a brat, why aren't you grateful?'. They didn't see it as an anxiety attack – they saw it as a tantrum, and now I look back and know it was an anxiety attack."