Yusuf/Cat Stevens Partners With Gibson For J-180 Collector's Edition Acoustic Guitar
Many of the star's all-time classic songs were written and recorded on his Gibson J-180 including 'Wild World,' 'Peace Train,' and 'Father and Son.'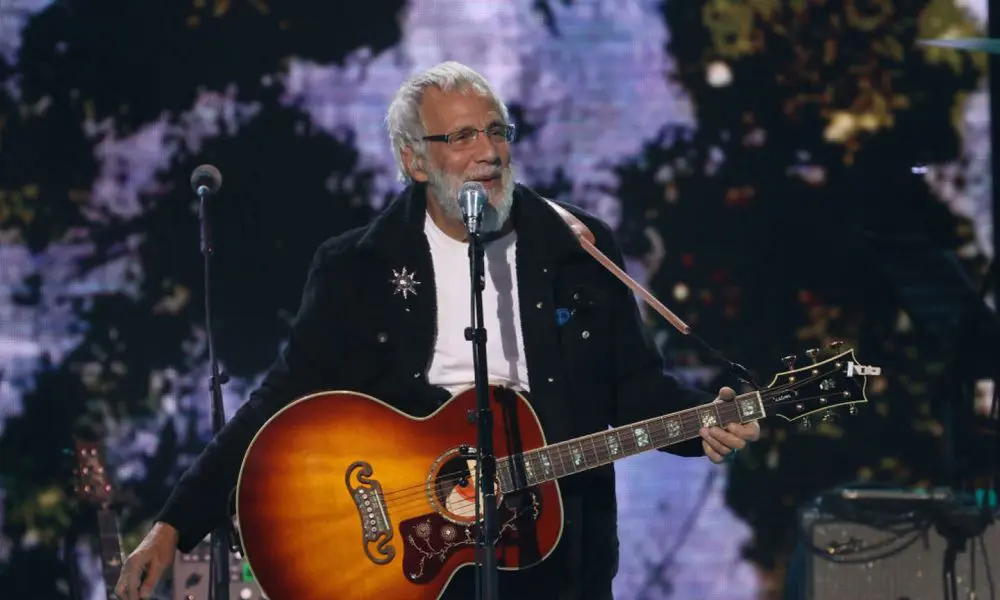 The Gibson Acoustic Custom Shop and Yusuf/Cat Stevens have partnered to introduce the Cat Stevens J-180 Collector's Edition, which is created from the original acoustic guitar that helped produce the iconic acoustic sound of the seminal Tea For The Tillerman and Teaser And The Firecat albums. The Cat Stevens J-180 Collector's Edition is available now at select global dealers and worldwide on Gibson.com.
"I really turned a corner when I got my hands on a black Gibson Everly Brothers J-180" says Yusuf / Cat Stevens. "It was my favourite guitar, and it had a very easy action. I played it almost percussively, and that sound gave real character to my recordings. It looked amazing too! Handling the new model is like going back in time to when I first started playing."
With his long dark hair and beard, slender frame, and black Gibson J-180, Cat Stevens stood as the embodiment of the 1970s singer-songwriter, a modern troubadour on a quest for spiritual enlightenment through music. Many of his all-time classic songs were written and recorded on his Gibson J-180 including "Wild World, "Peace Train," "Father and Son," and more.
Cat Stevens J-180 Collector's Edition
Yusuf / Cat Stevens originally bought his J-180 in London's famous Selmer's Music Shop in 1969. Drawn to the J-180's slim and elegant style, the guitar's natural percussive quality soon became an essential component of the intimate sound of his first three albums of the 1970s, Mona Bone Jakon, Tea For The Tillerman, and Teaser And The Firecat. Near the end of decade, Yusuf / Cat Stevens sold all of his musical equipment, including his J-180 with the proceeds going to charity. In the years since, he has been reunited with the original guitar and has also acquired a second vintage model as a backup that is used for worldwide touring.
Limited to only 50, the Gibson Acoustic Custom Shop Cat Stevens J-180 features a thermally aged Sitka spruce top, mother-of-pearl moon and star headstock and graduated star fretboard inlays, and an interior label hand-signed by Yusuf / Cat Stevens. A custom Cat Stevens J-180 hardshell case is included. The package includes a Certificate of Authenticity and a selection of patches, pins and stickers inspired by the artist's iconic artwork.
Listen to the best of Yusuf/Cat Stevens on Apple Music and Spotify.